Spring-Summer 2014 collection by YanaStasia fashion house
Designer duo Yana and Anastasiya Shevchenko (mother and daughter) presented YanaStasia Spring-Summer 2014 collection during the Moscow Fashion Week on October 31, 2013 in Moscow, Russia. The collection is called 'In the Russian tradition'.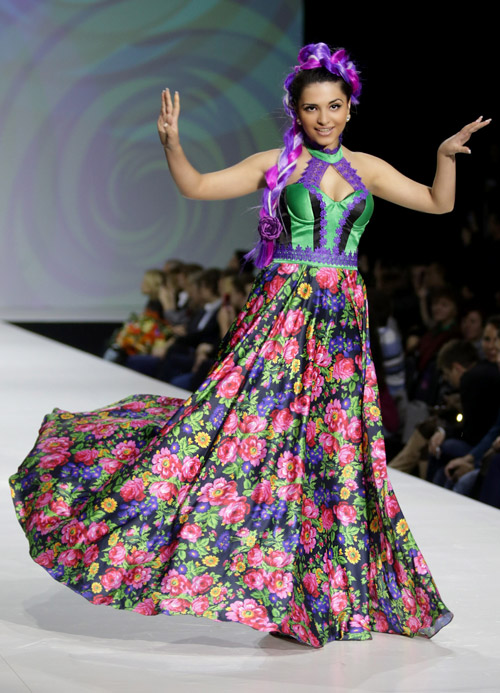 Colors, colors and more colors! Exuberance, daring and amusement!
These words describe best Russian designers' new collection. In addition to typical white, blue and red, there is plenty of green, yellow, purple and pink in bright and saturated hues.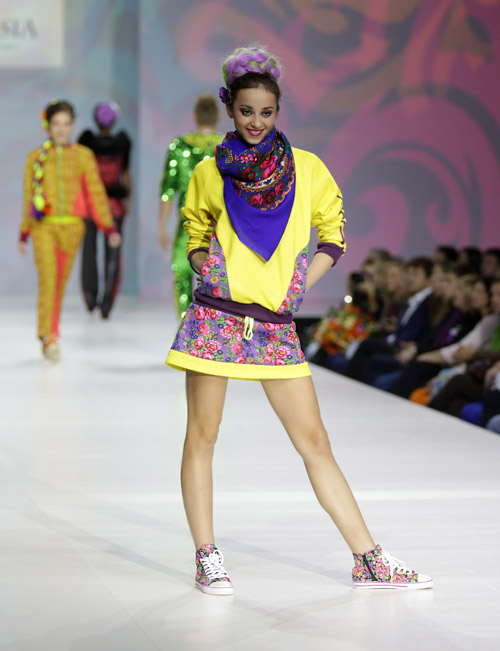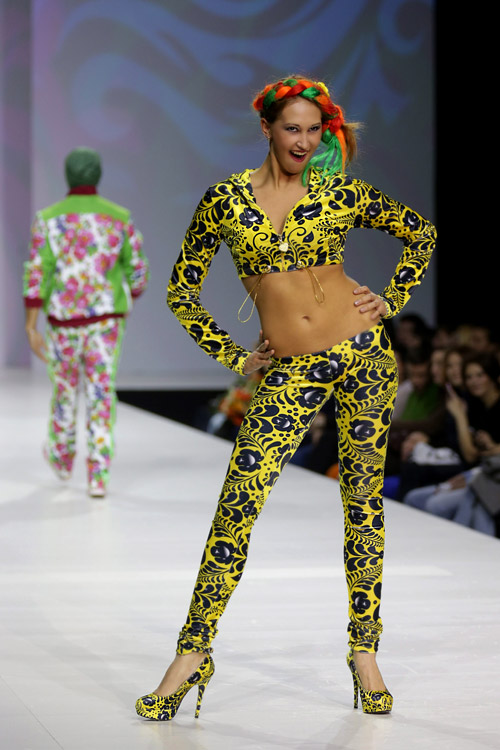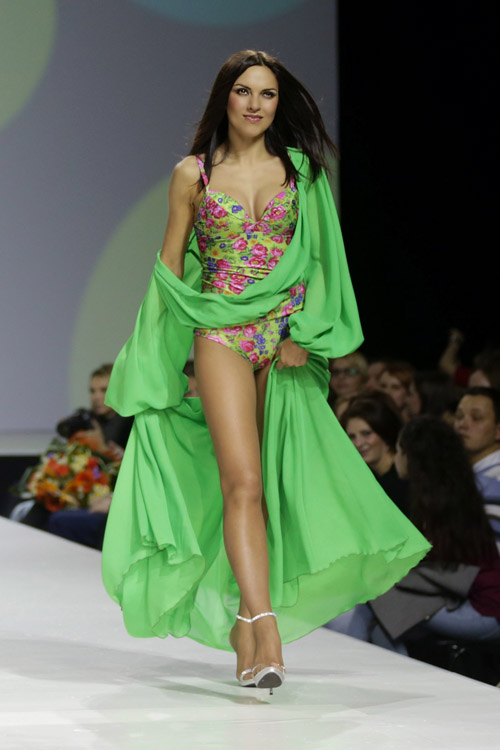 Before the show begin, Anastasiya shared that she and her mother will show again the Russian style, but this time in more sporty version. She said also that two of them have never been afraid to experimentalize, to do unusual and spectacular things and in this collection they included many new for their work colors.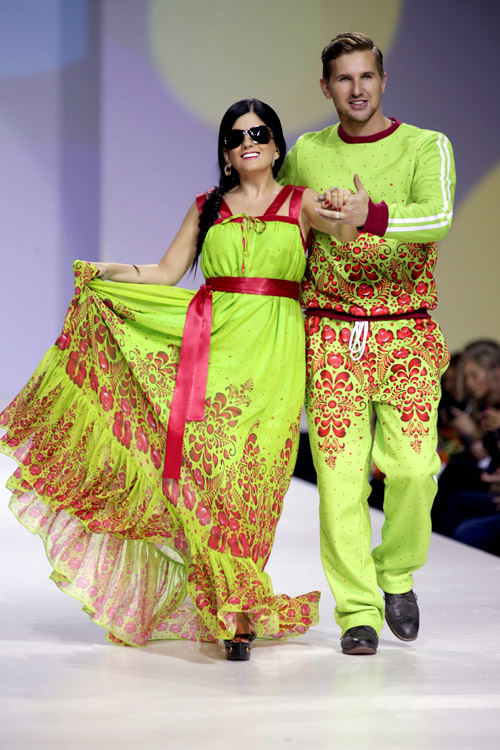 'Basically I always wear bright clothes. Just look around and you will see that we are surrounded by faceless gray crowd of people dressed mostly in black. I don't say that black is bad - no, it is also a beautiful color and makes us look slimmer and elegant. But there are days when you can be more casual and if you wish to wear a green suit for example - just put it on and go out! And why not? My car is pink! People like it and photograph it and that's great!', said the young designer.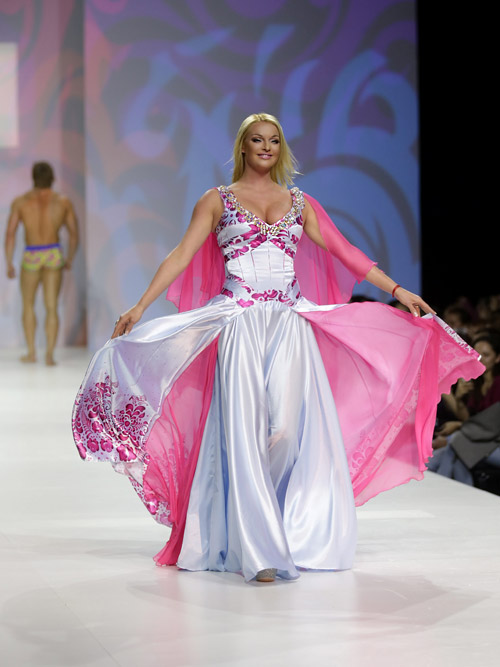 YanaStasia's Spring-Summer 2014 collection includes multicolor dresses, wedges, tops, swimwear, sportswear, shoes, jackets, pants and offers garments for every age and body shape for both men and women.

Enjoy: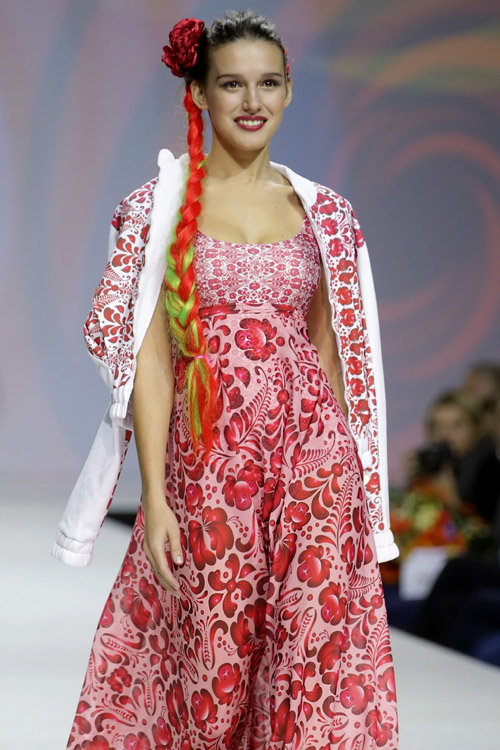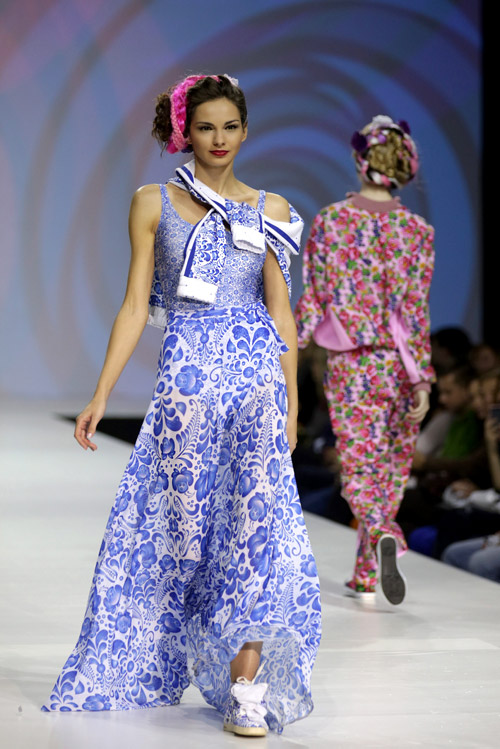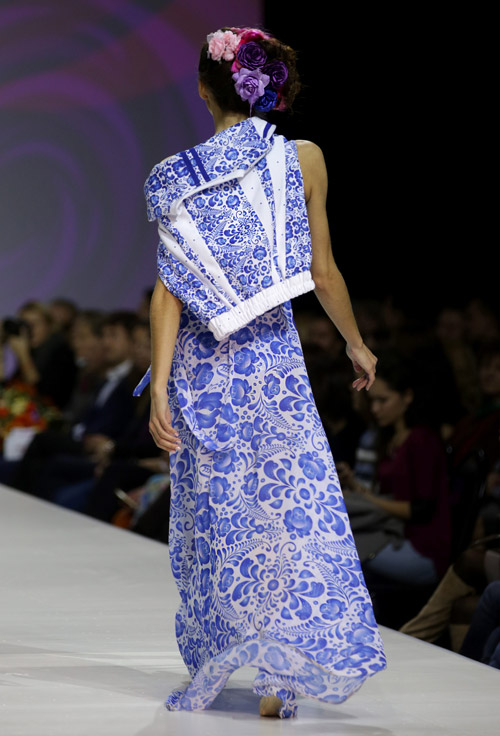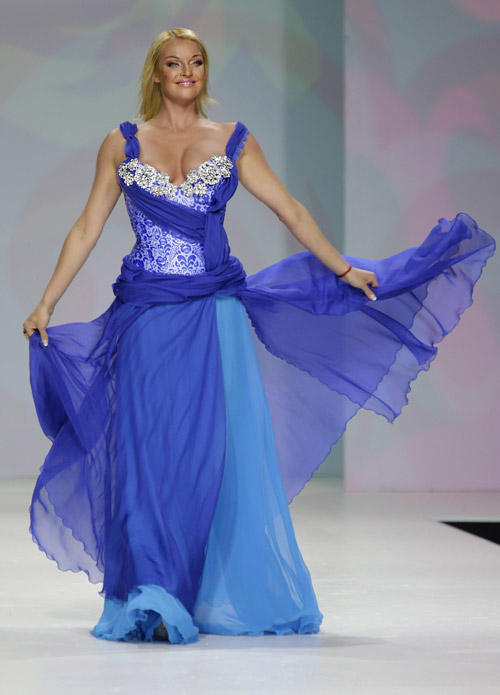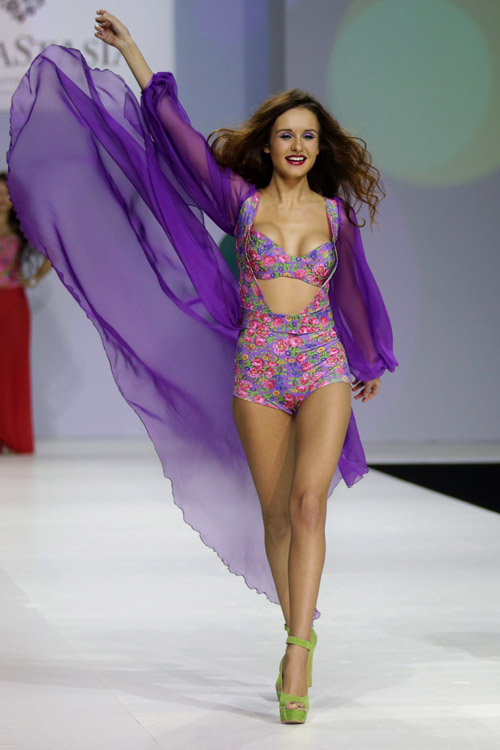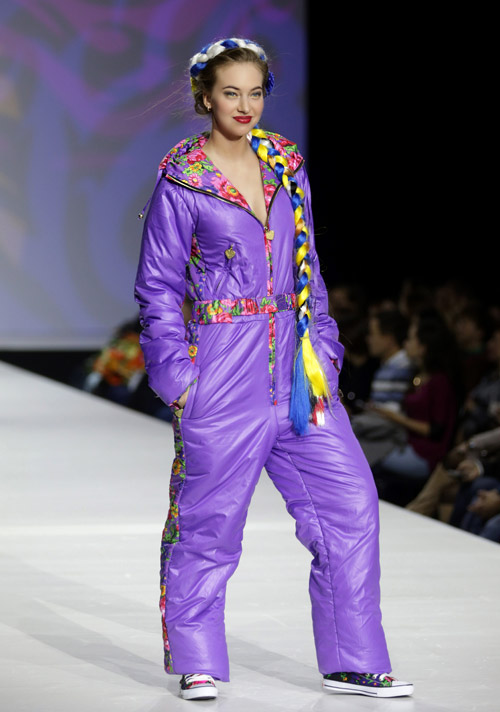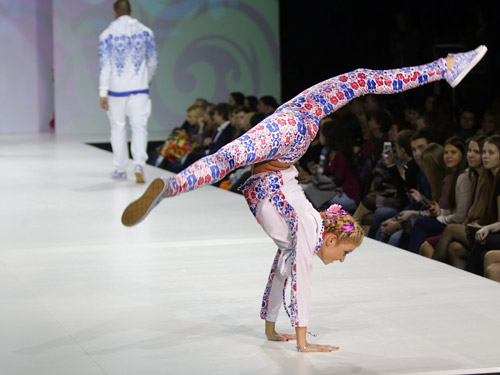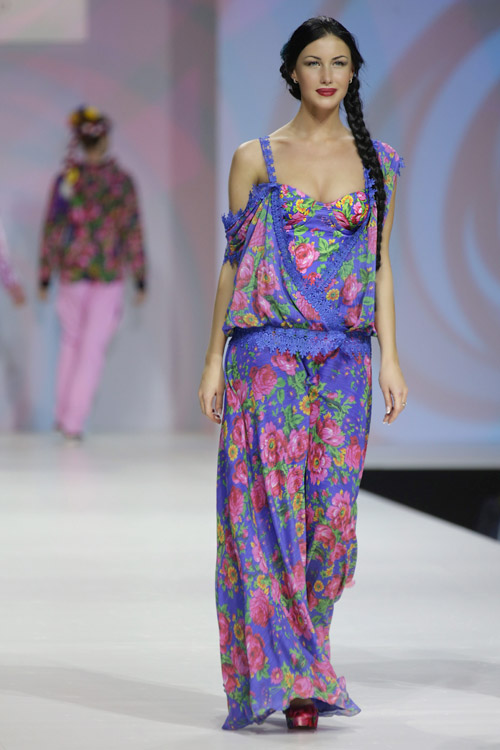 Photos: BGNES/EPA


Hits: 28378 | Leave a comment