KTZ Fall-Winter 2014/2015 menswear collection
After we made an overview of KTZ's womenswear collection yesterday, today we'll take a look at brand's menswear garments for Fall-Winter 2014/2015.
On January 8, 2014 during the London Fashion Week, Marjan Pejoski presented his occult collection full of runic graffiti. He said that his latest outing was born under the sign of the Four Aitches: Hindu, Himalaya, Holy, Hockey - Spiritual and secular, something old and something modern.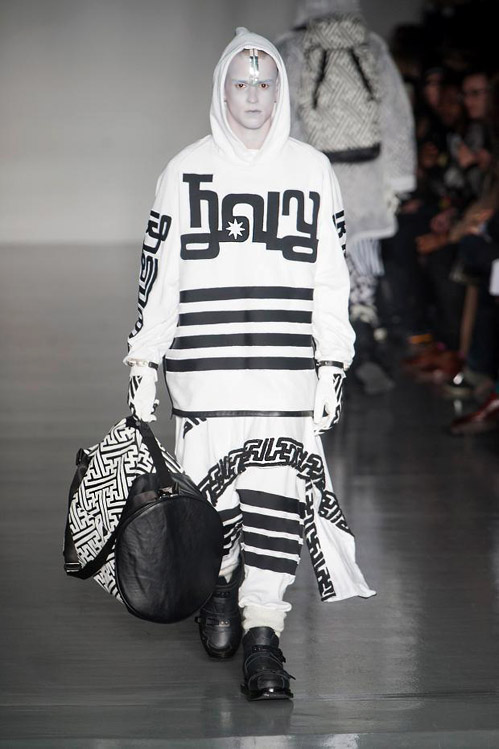 The designer is fixed on India and especially the holy men called sadhu who smear themselves with ashes. Model's faces were silvered as though by ash, but indeed the effect the Pejoski wanted was the look of old black-and-white photographs of explorers in the Himalayas.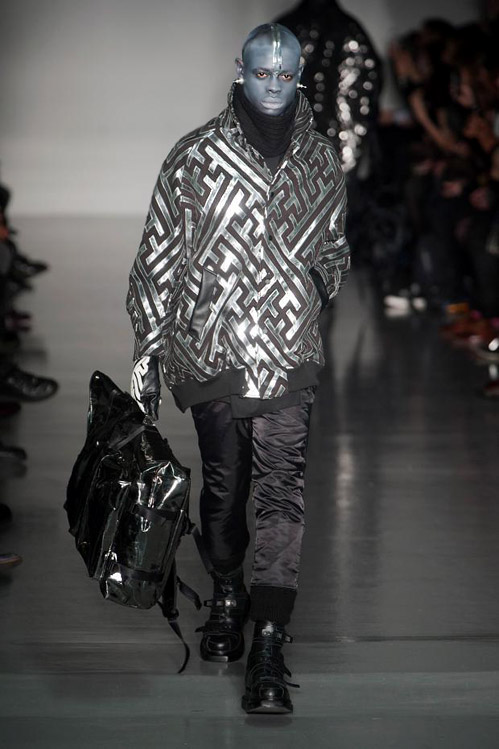 KTZ's Fall-Winter 2014/2015 monochrome menswear collection includes: wrapped, voluminous silhouettes; padding and quilting; embroidered and mirrored embellishments; metal strips; huge monkish hoods; overscale extreme sportswear; wool, tweed, leather, technical fabric, cotton; anoraks; bomber jackets; hooded leggings; optical white vinyl paletots; pea coats with fur collars; maxi-tunics of New Age monks; sweatshirts with geometrical patterns; labyrinth-like prints.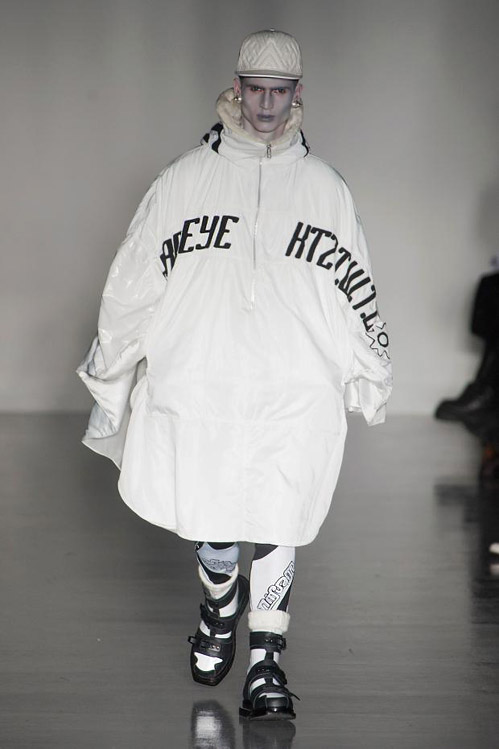 Accessories were: Hindu-inspired necklaces; leather gloves; scarves with hood and fur collar; heavy, strapped boots; cotton baseball caps; fur hats.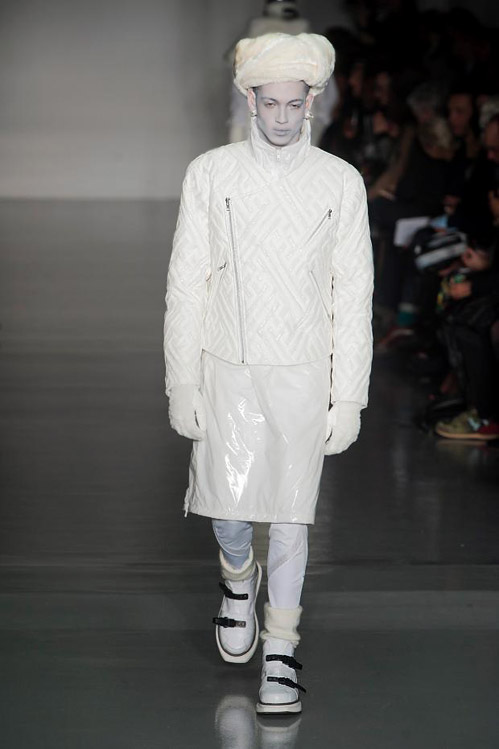 Let's see more: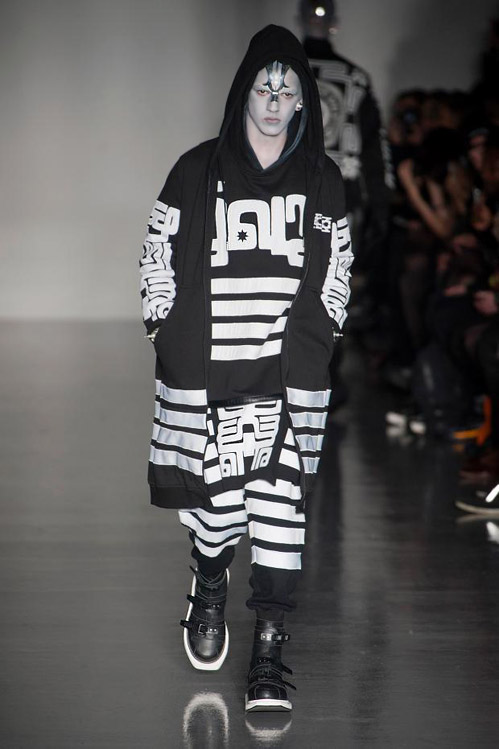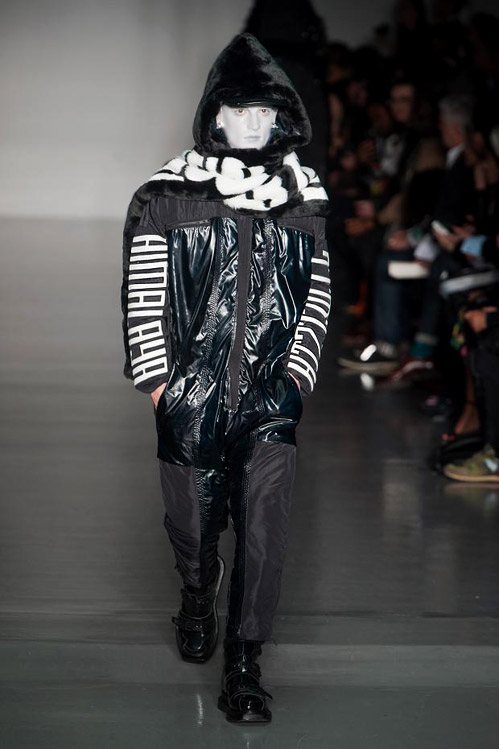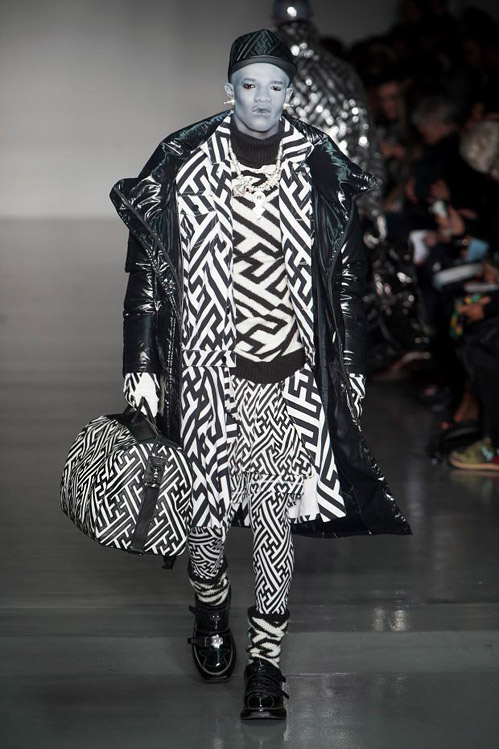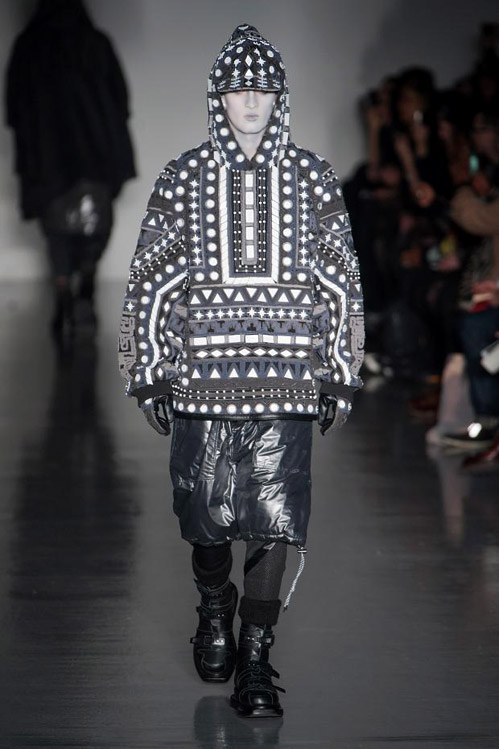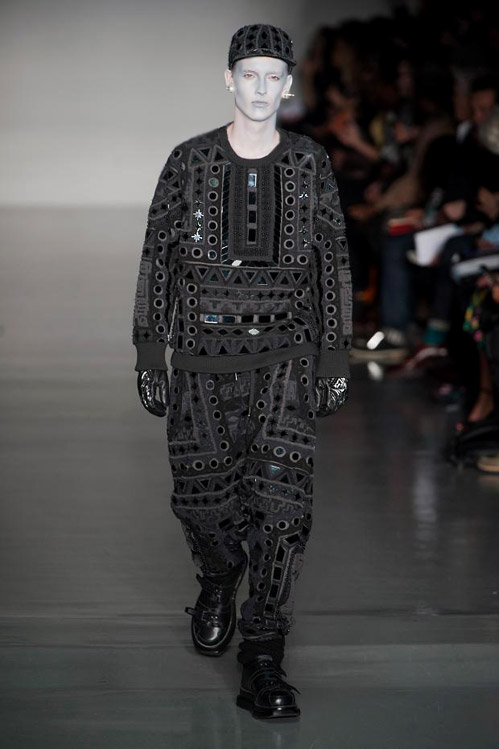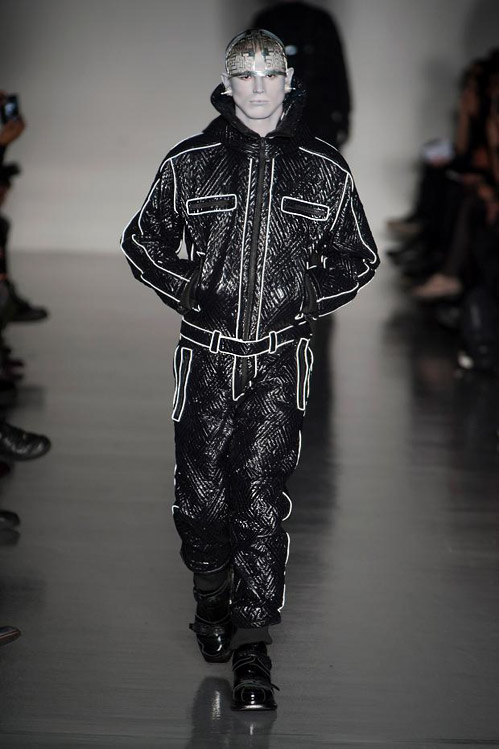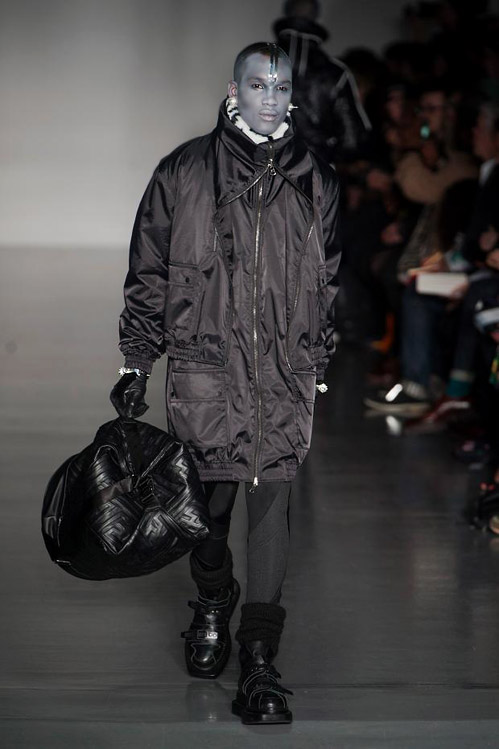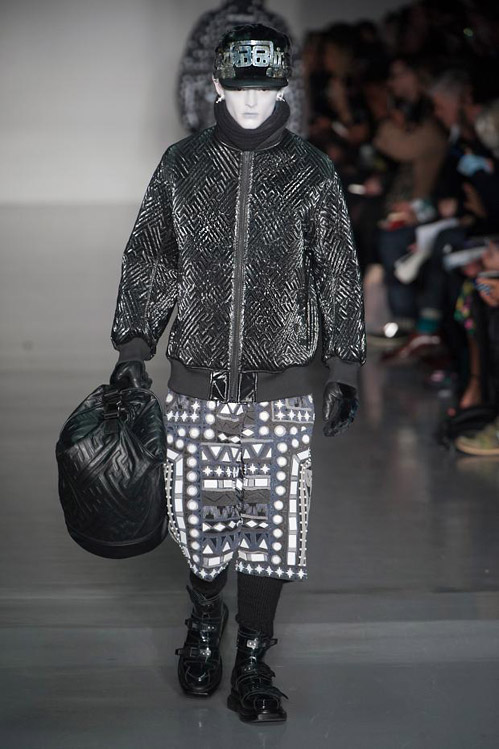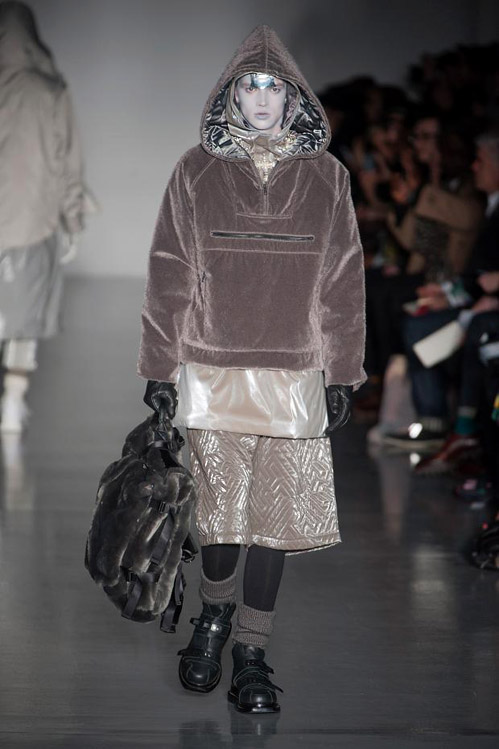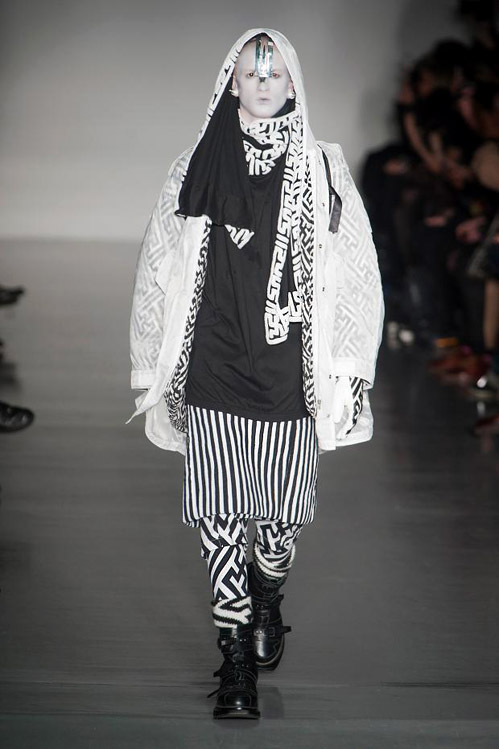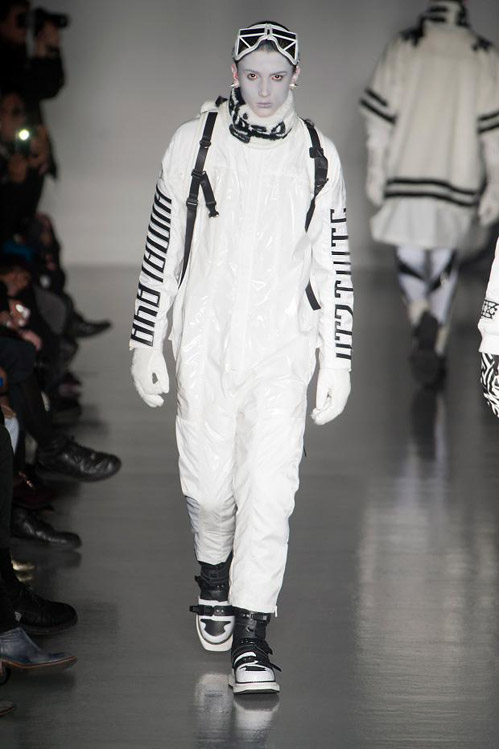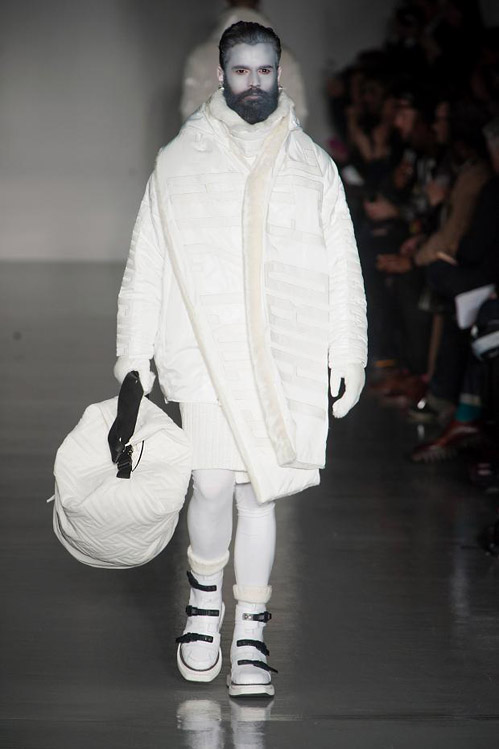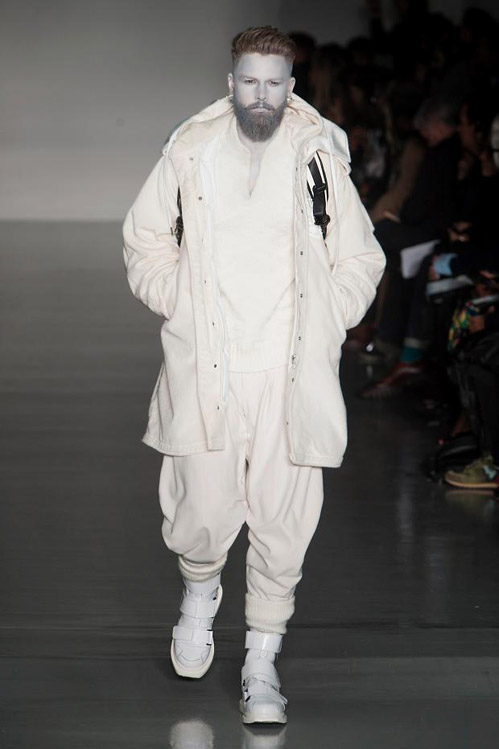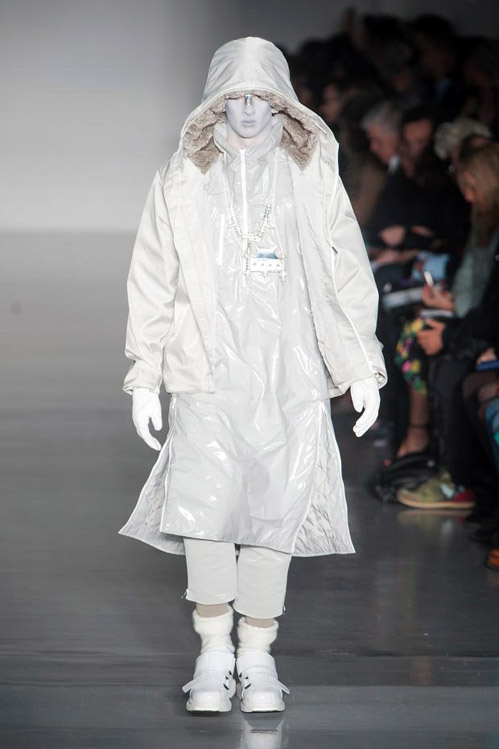 Photos: fashionising.com


How do you like this collection? Is it great or too weird? :)


Hits: 11490 | Leave a comment