Vivienne Westwood Red Label Fall-Winter 2014/2015 collection
Vivienne Westwood presented her Red Label Fall-Winter 2014/2015 collection last month during the London Fashion Week. It is focused on dressing a 'posh, privileged, looked-after, very English woman', said Ms Westwood. Models are based on traditional pieces that Vivienne reinvents with her unique and artistic style.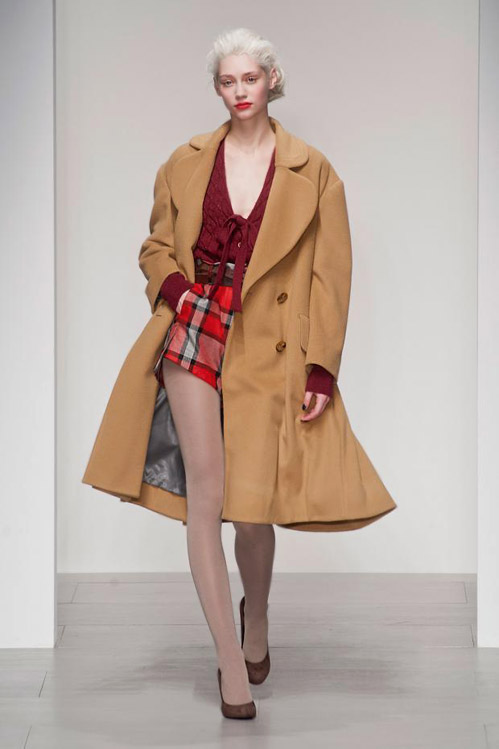 Vivienne Westwood Red Label woman is a rebel with a cause! She feels important, she is artistic and adventurous. She is engaged with the world and cares about it. Just like Vivienne Westwood Fall-Winter 2014/2015 Menswear collection, this one brings the same message of saving mother Earth by not fracking it.
The show's notes explained that the first look would say everything you needed to know about the entire collection, and so, out bounced a voluminous coat, silky frilled shirt and velvet skirt that projected the message of a woman who is going somewhere.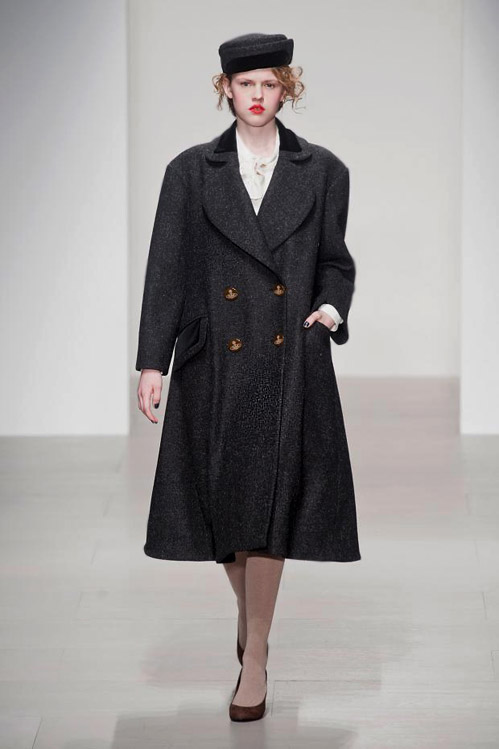 This vintage and somewhat nostalgic collection includes: vixens with nipped-waists, draped tailoring, a touch of the Victorian urchin, broad-shouldered coats and suits, sculpted cocktail dresses, velvet and wide pinstripe trousers, fur-trimmed shorts, jackets with heart-shaped collars, stylish red and blue tartans, leather.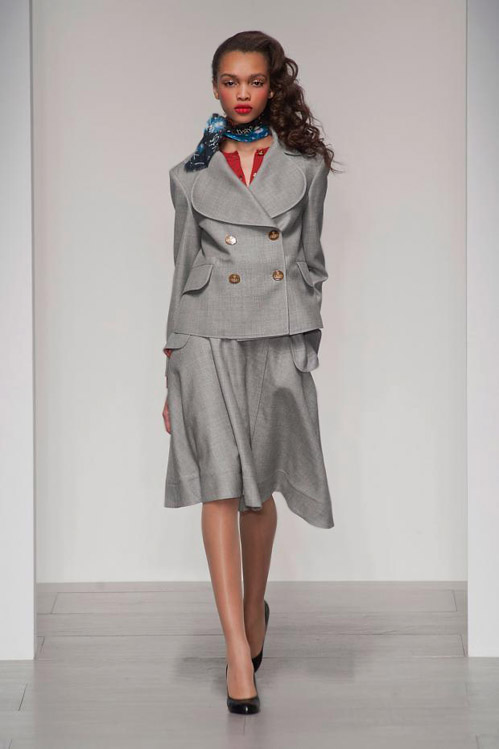 Color palette includes mainly black, white, gray, brown, red, violet and blue.

Enjoy: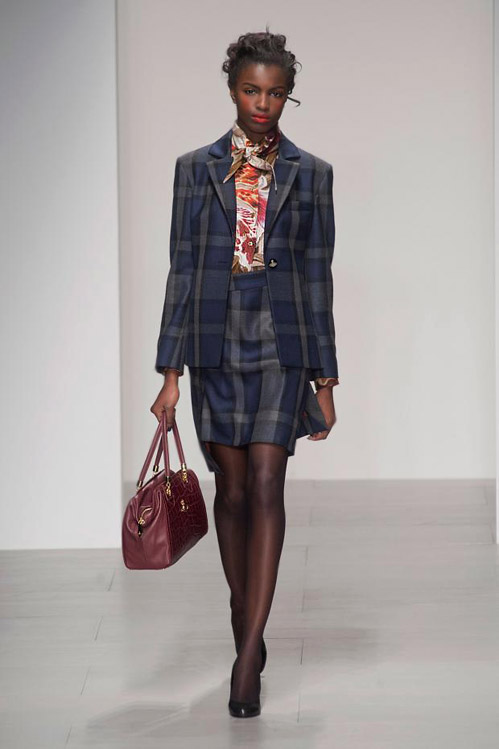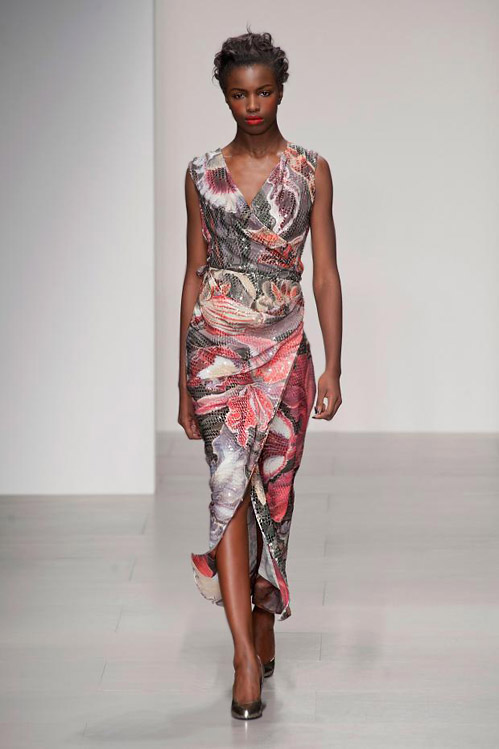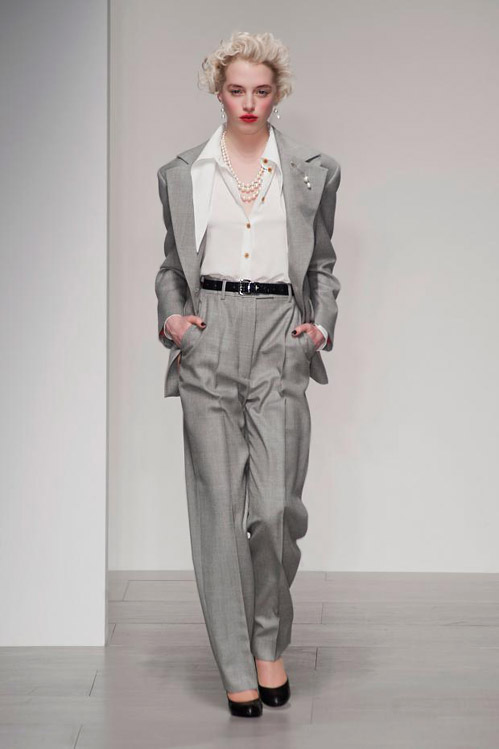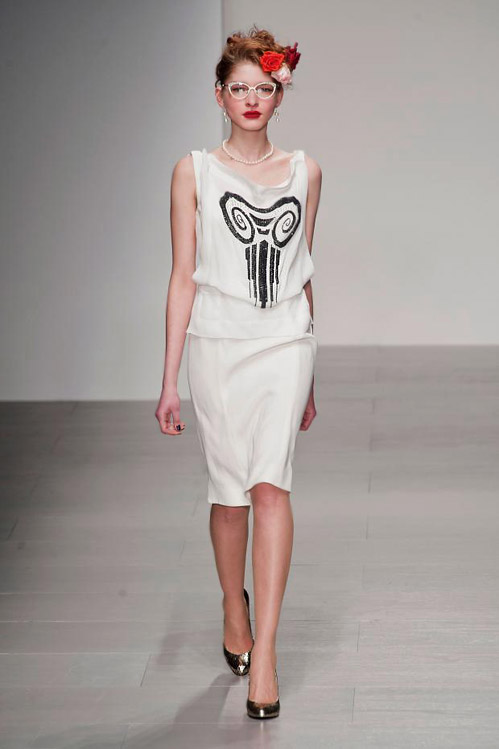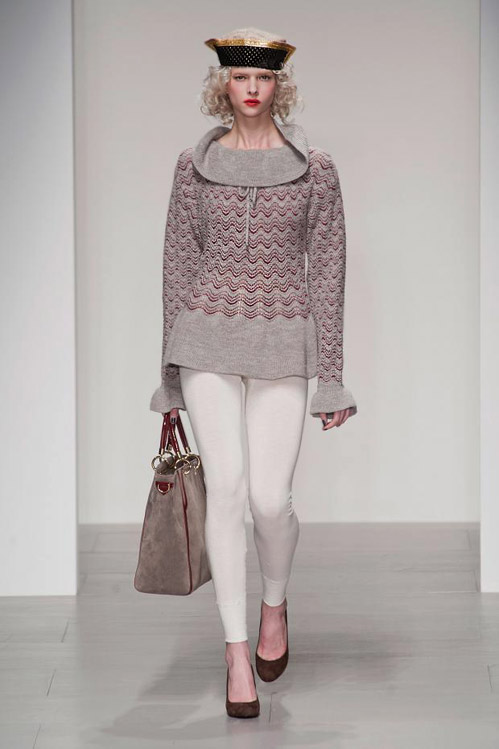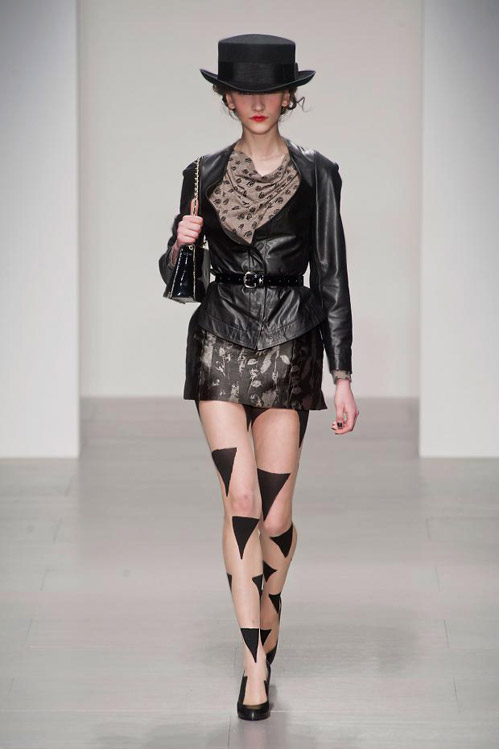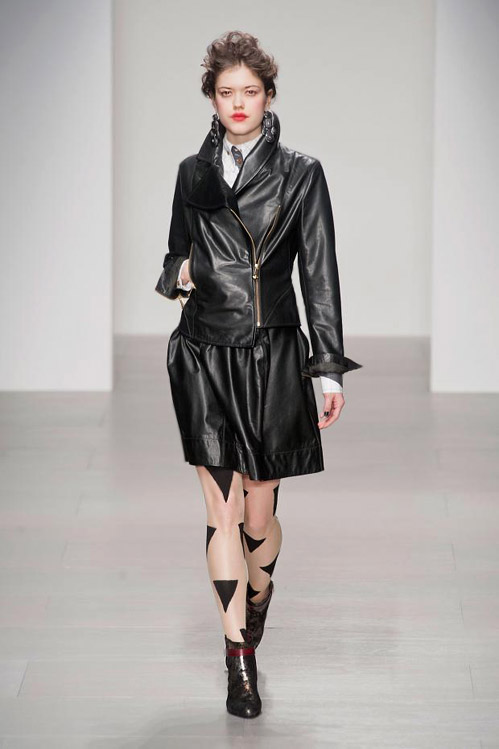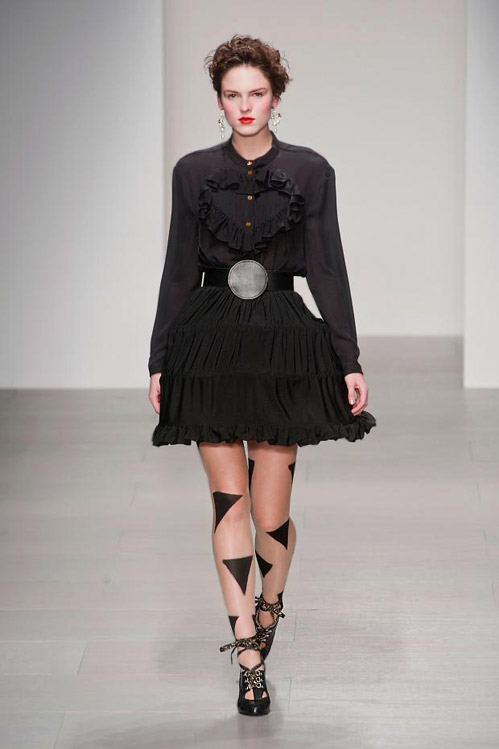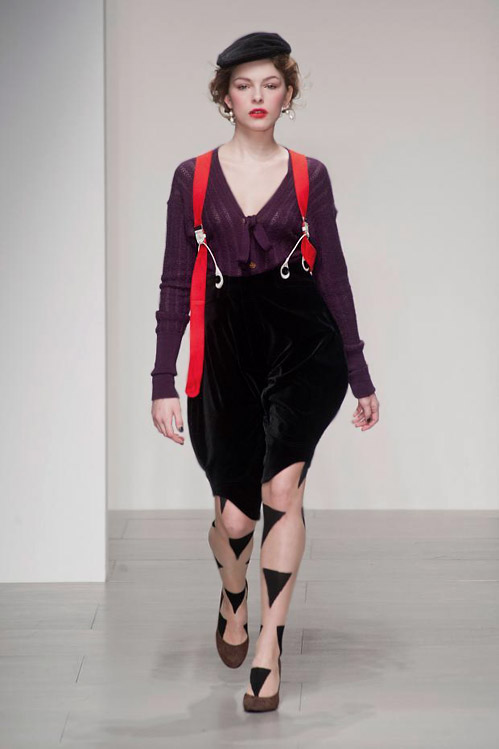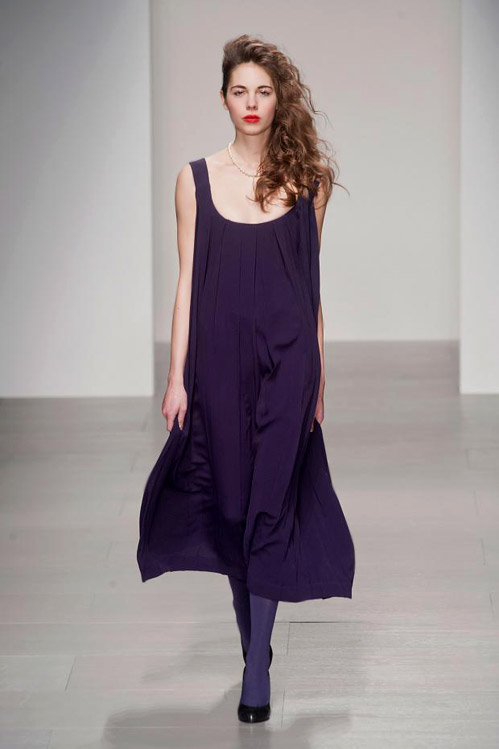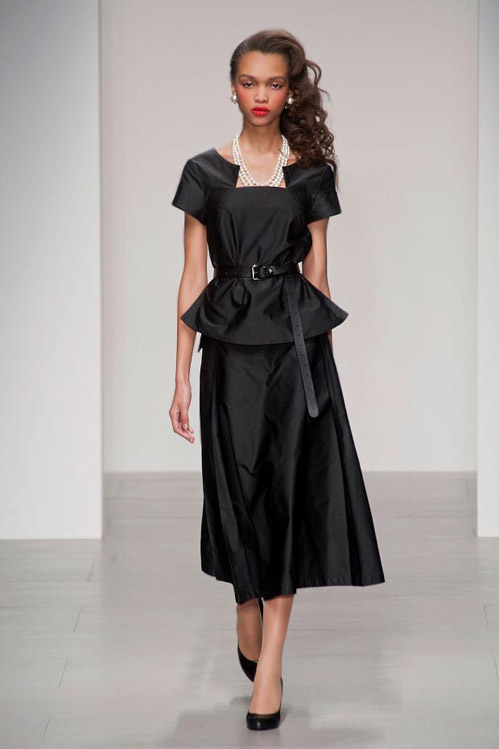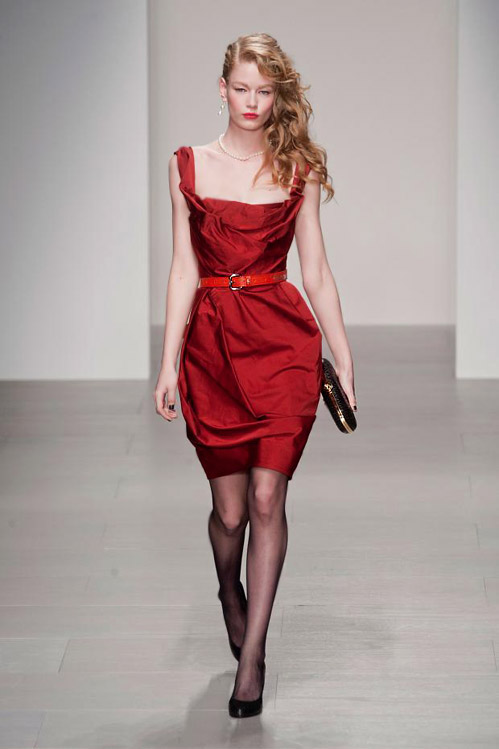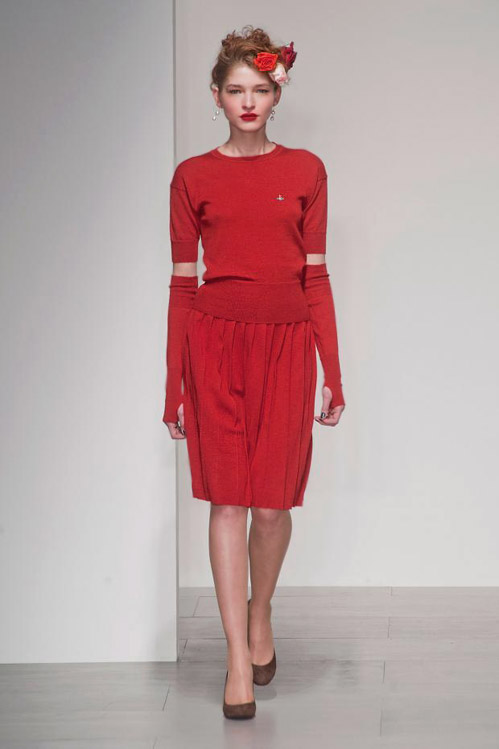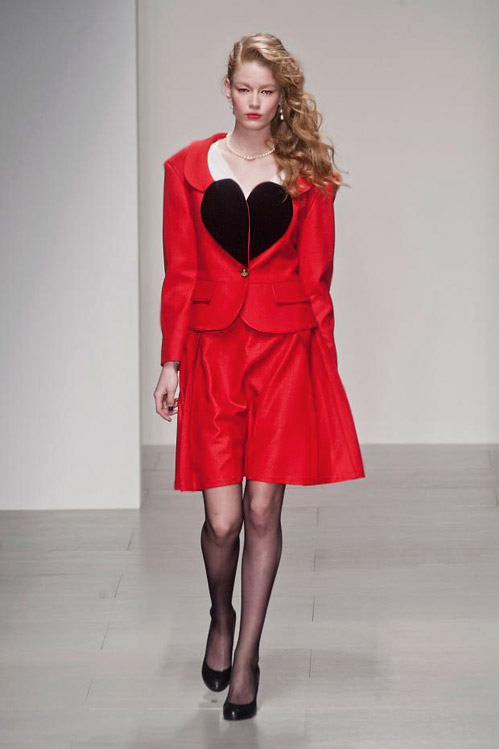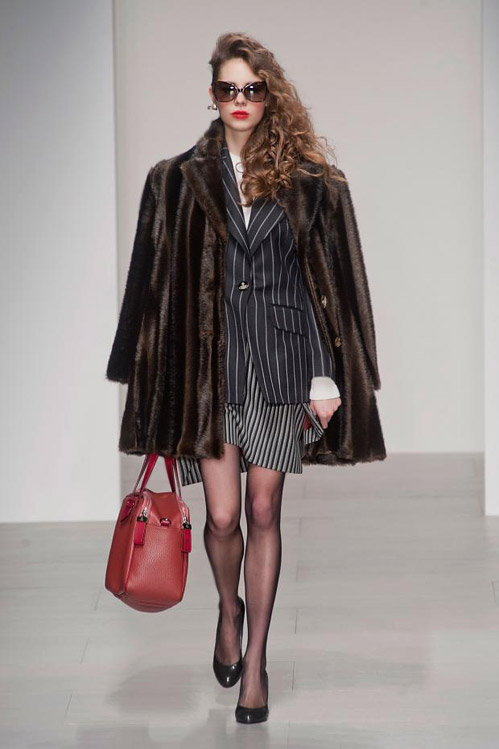 Photos: fashionising.com


Hits: 12265 | Leave a comment