Spring-Summer 2014 fashion trends: Bags
Medium sized models are dominating in Spring-Summer 2014 handbags fashion trends. There is a variety of types, which are modern during this year's hot season - hand-held, cross-body, frame bags. Of course there is something for big handbags' and clutches' fans, too.
Let's take a look at seven of the Spring-Summer 2014 top bag trends:


Frame bags - chic and practical
Comfortable and chic frame bags, with their medium size and elegant design, are suitable for business, walks and just everyday use.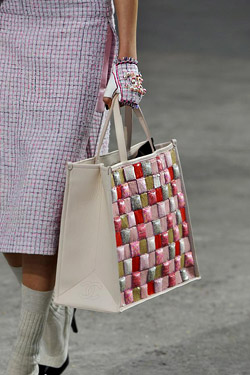 Apparel matching handbags
One of the top trends for Spring-Summer 2014 is matching the style and the design of the garment with that of the handbag. It's fresh, summerly and good-looking - try!
Mixture of textures and designs
The variety of the textures and the designs of the handbags for SS14 is huge! The range includes reptile skin patterns, metallic vibes, glittery details, velvet, studs, beads, fringes, crystal, etc.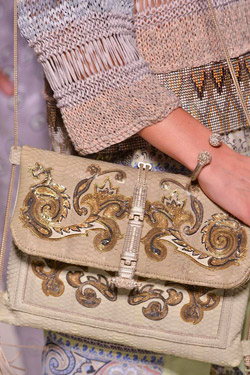 Fringed bags
Handbags with fringes are chic and cool. They 'speak' about the personality of their owners, so usually braver women prefer them.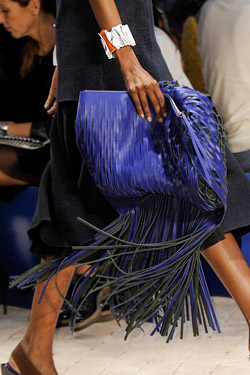 Backpacks
For walks and other leisure activities, a comfortable backpack is the best option. It's big enough, it lets your hands free and it can be really cute!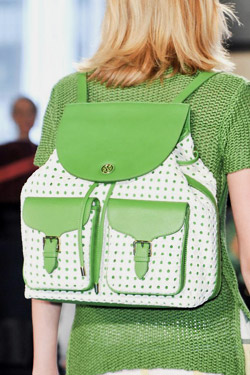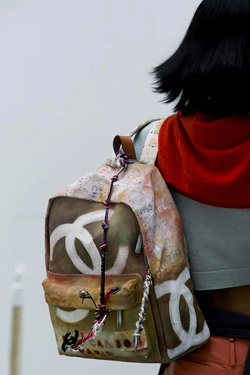 Tote bags
There is good news for those of you, who think that 'the bigger the bag the better': Due to their style and comfort of use, tote bags were, are and most probably will always be fashionable.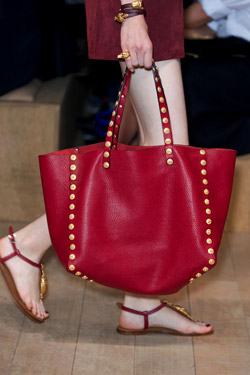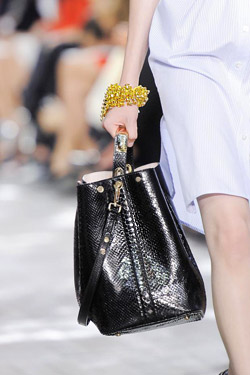 Purses
As we promised, there is something for everyone's taste: Clutches and tiny purses - with or without a cross-body chain - are another super fresh trend for Spring-Summer 2014.


Photos: Model's handbags during the presentation of Spring-Summer 2014 collections by:
1, 4. Mulberry
2, 10, 13. Chanel
3. Michael Kors
5. Etro
6. Fendi
7. Celine
8. Gucci
9, 14. Tory Burch
11. Valentino
12. Christian Dior
fashionising.com




Hits: 9656 | Leave a comment