Menswear: Versace Spring 2015
Versace presented Spring 2015 menswear during the Milan Fashion Week.
The collection is inspired by the Romans - with their traditional elements and accessories. There can be spotted the big handbags. With some models carrying the brand's ornate dinner plates as accessories, and one model wearing a string vest and wrap that recalled a toga, it wasn't just Cuba that the collection travelled to. There was the feeling that this is a brand out to replicate the dominance of the Roman Empire – in fashion terms anyway. With a brand identity as strong and opulent as this, Donatella could arguably be called an empress of Italian fashion.
Models wore medallions with medusas, some bearing miniature perfume bottles of a new Versace fragrance. The signature scarf print appeared on the skimpiest of trucks, and matching towel slung over the model's bare shoulder.
To give the collection a holiday feel, there were references to Cuba. Donatella said she was "in a more relaxed mood this season, and I was inspired by this relaxed part of the world." This influence was in the dusty pinks and blues of Havana buildings used on double-breasted suits with three-quarter length trousers, and palm tree shapes applique'd onto those white jeans. Cut-out motifs based on graffitti in Cuba brightened up biker jackets and hold-alls.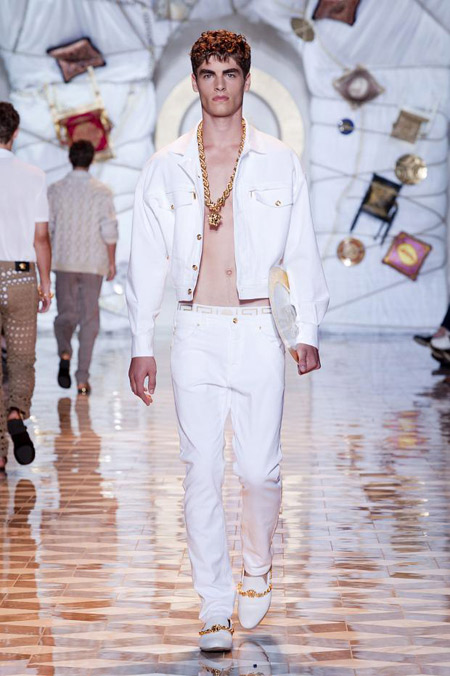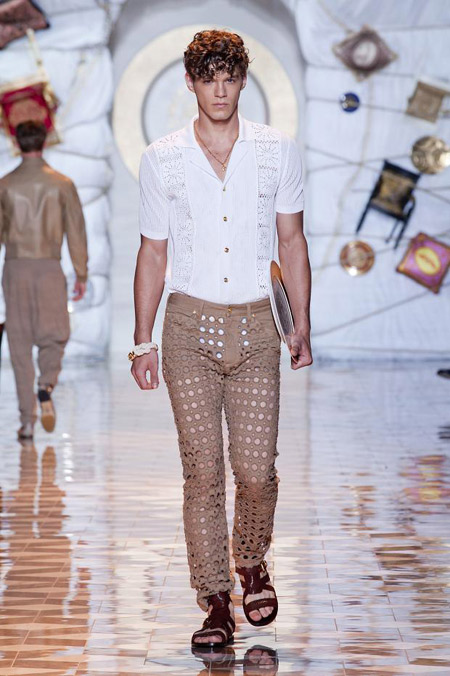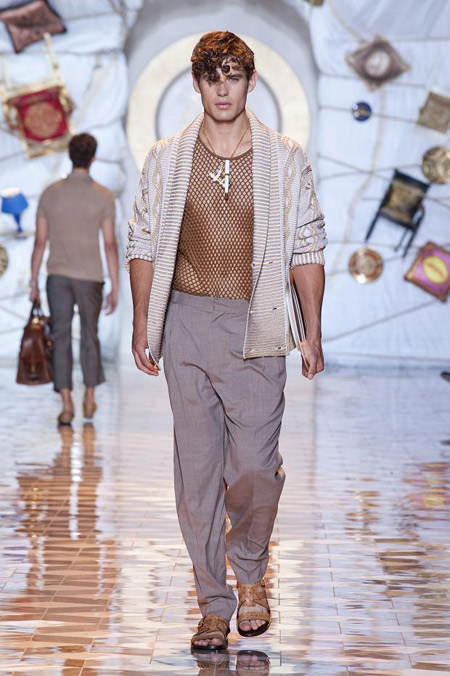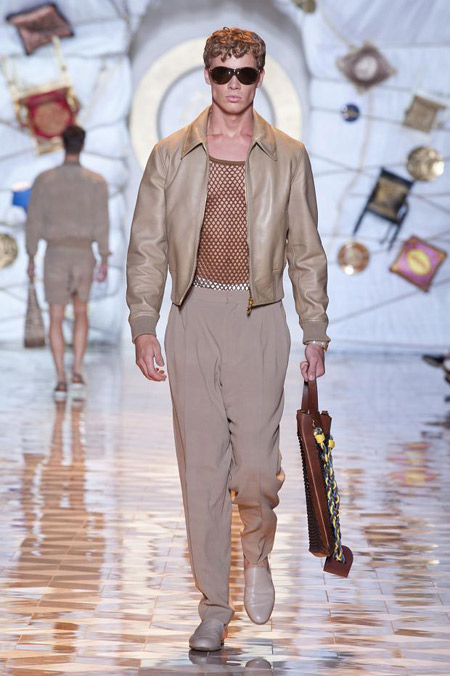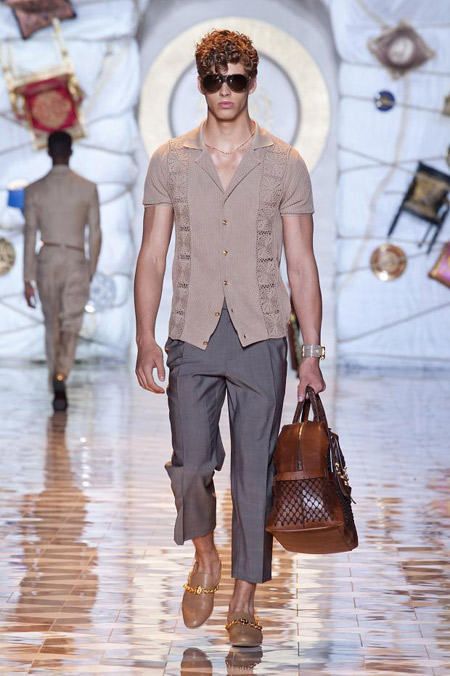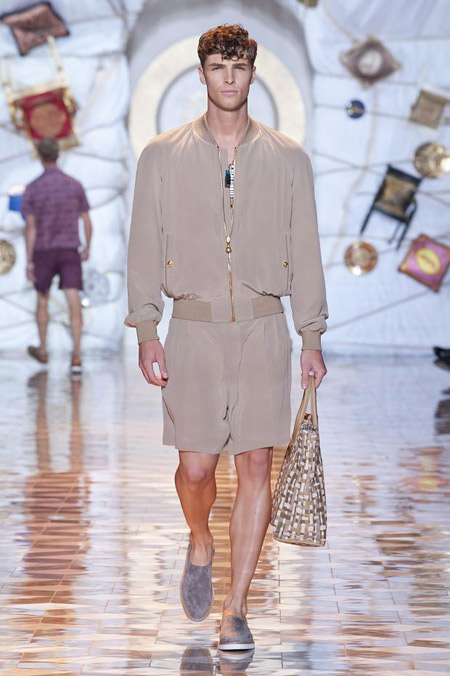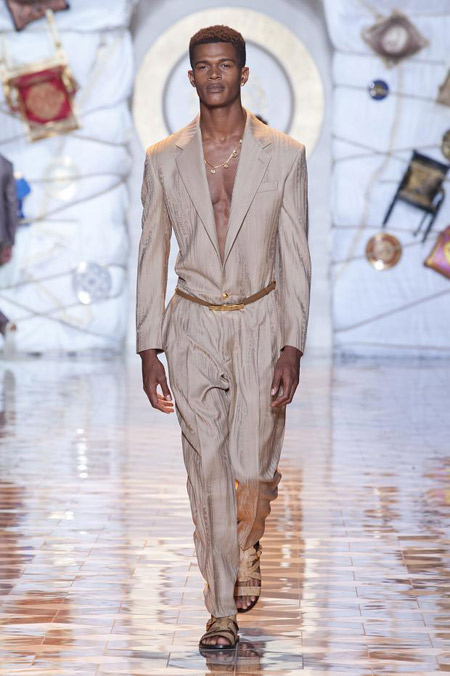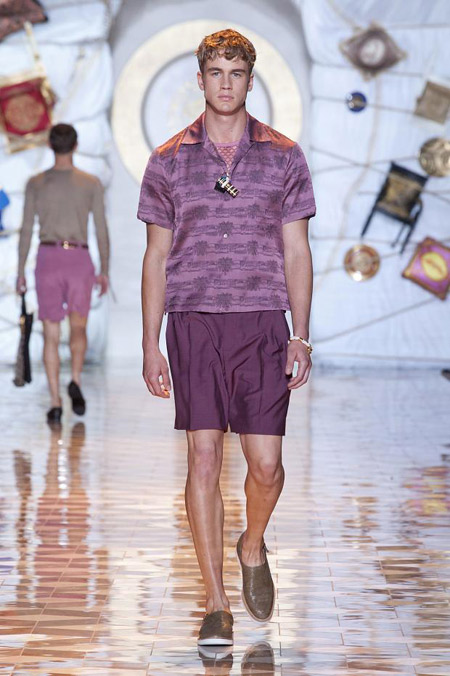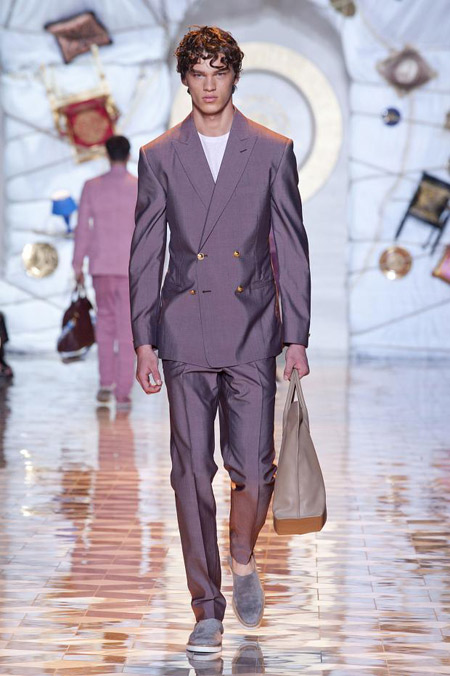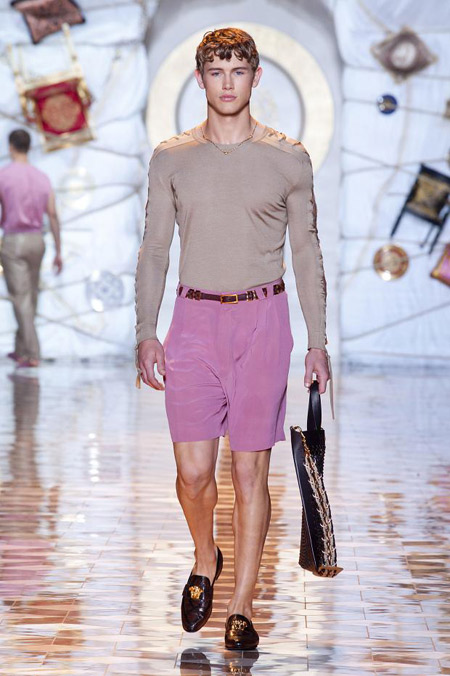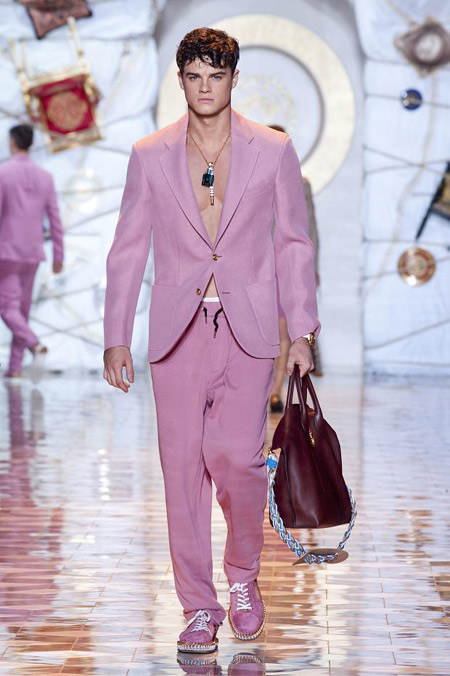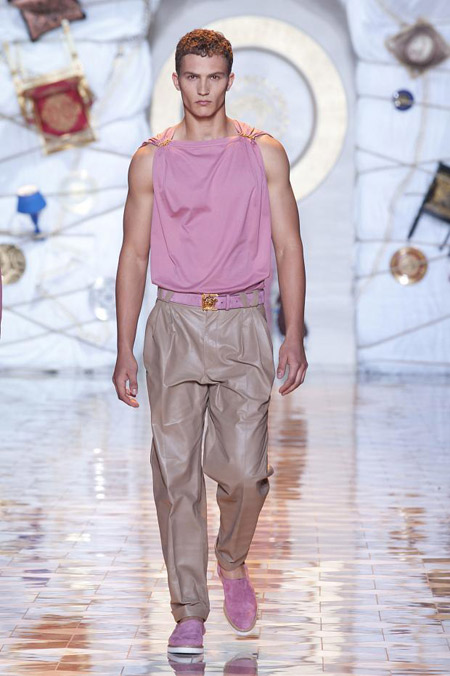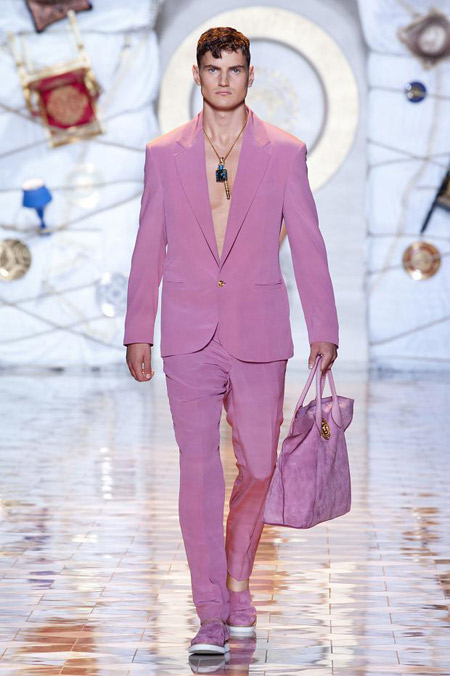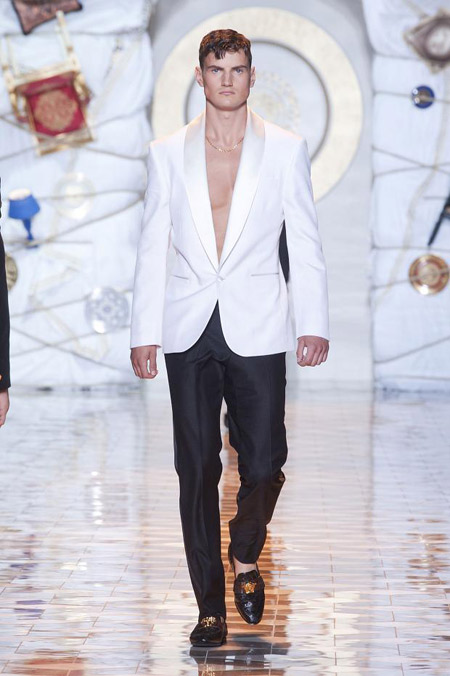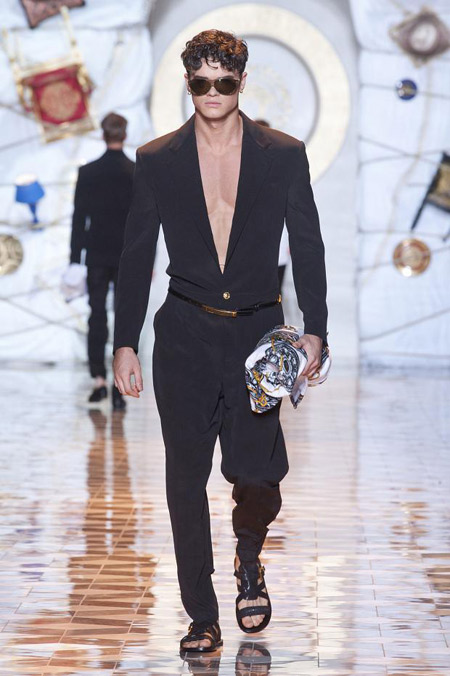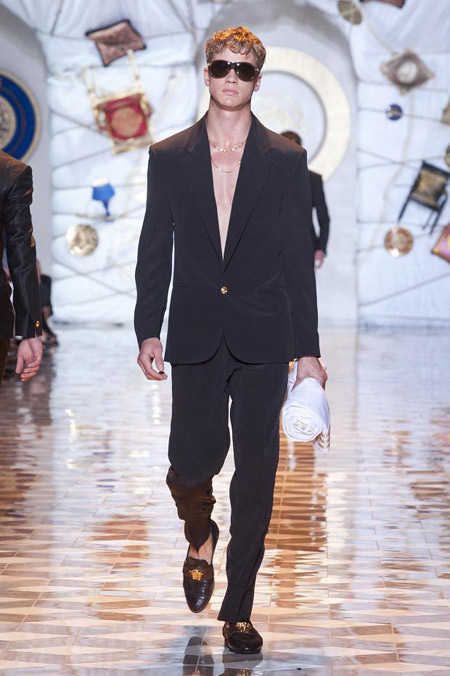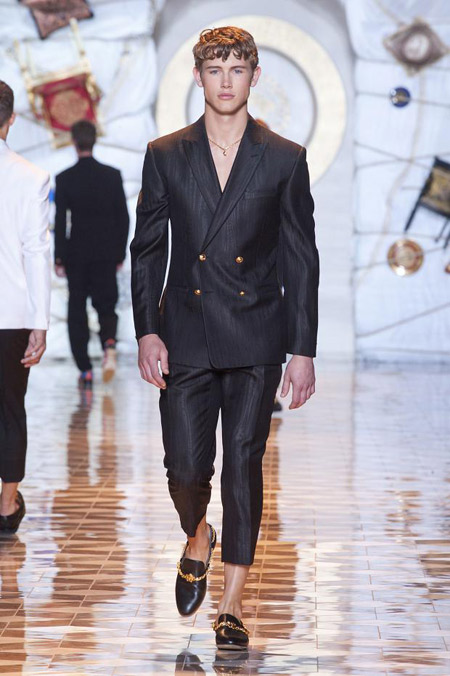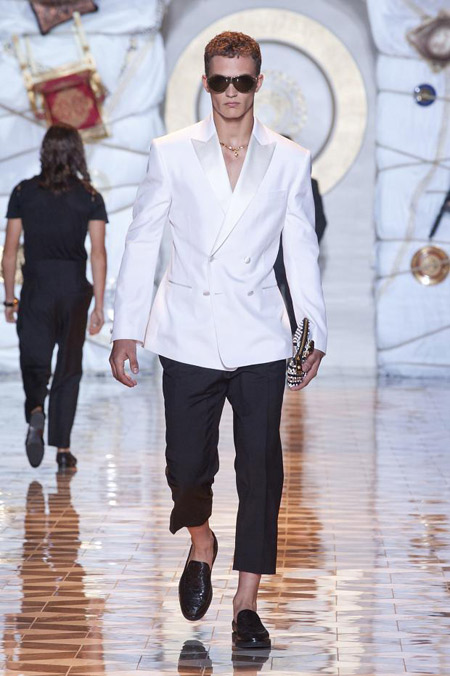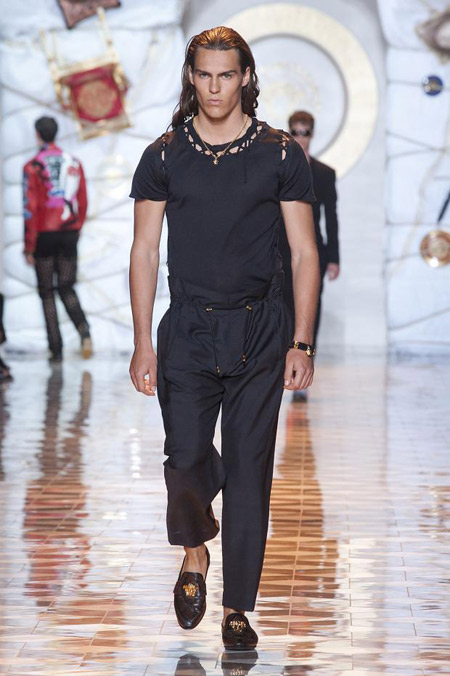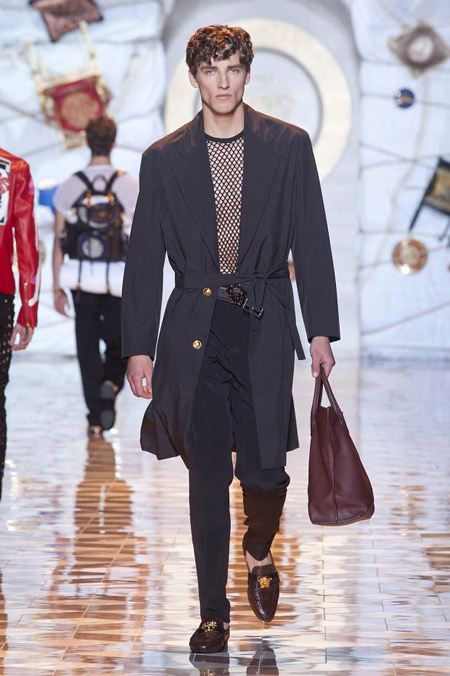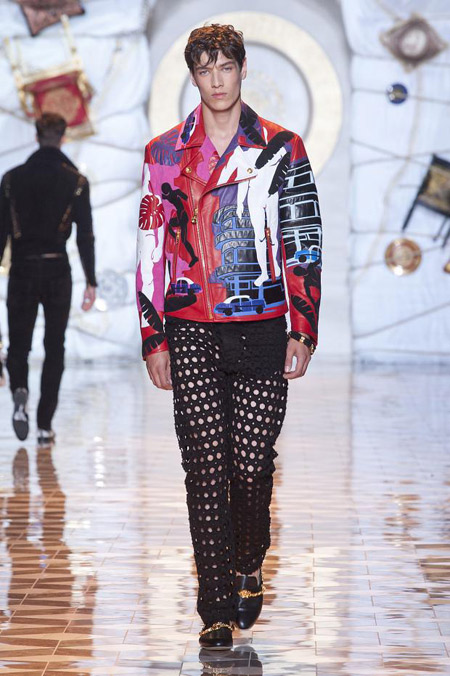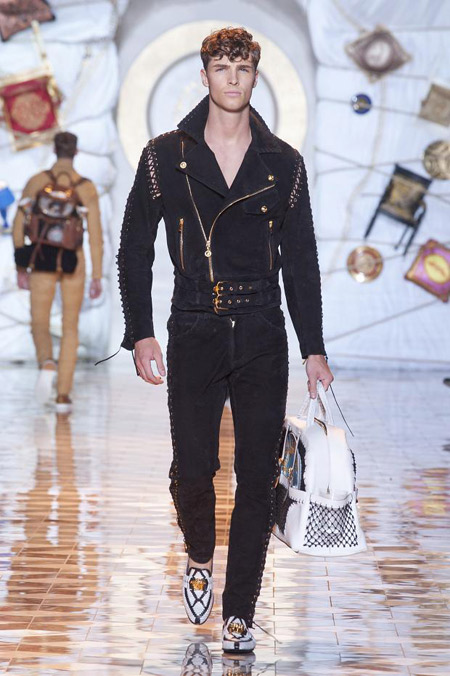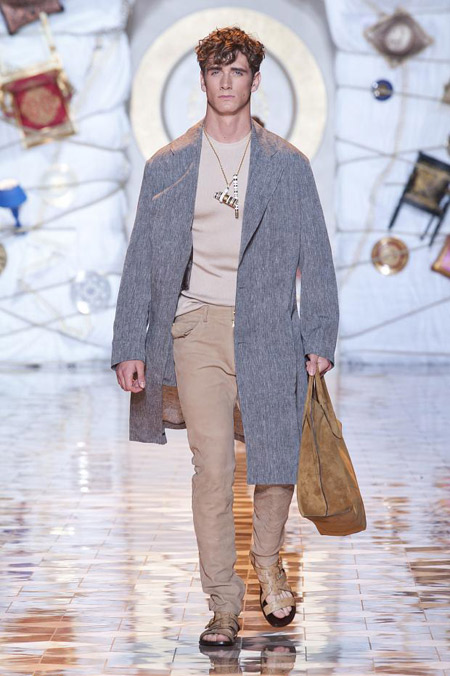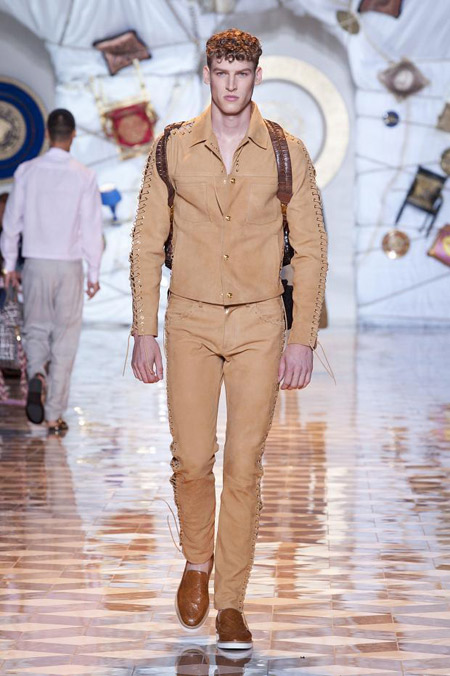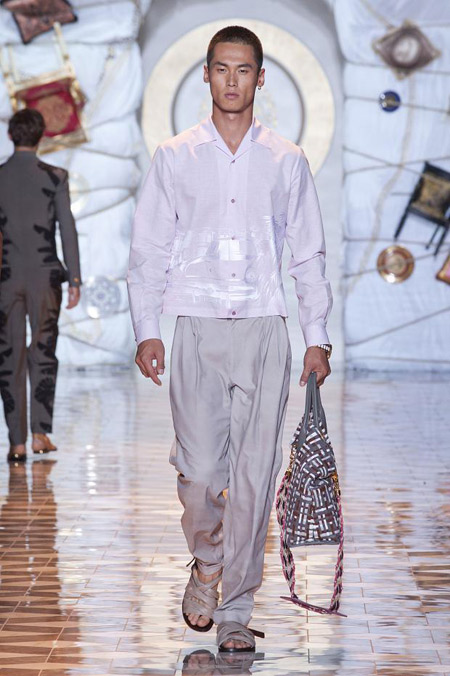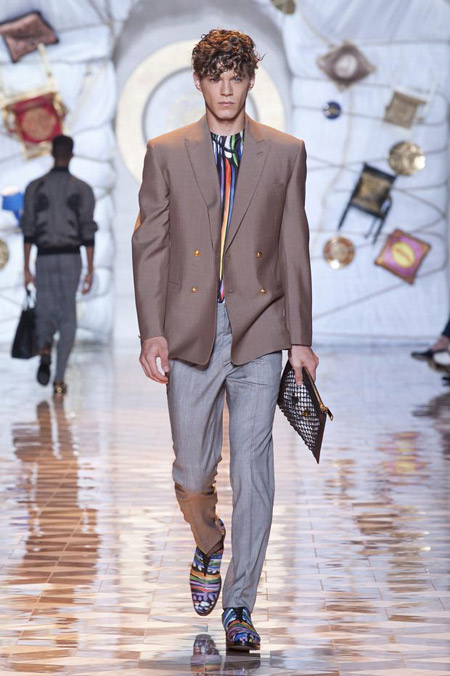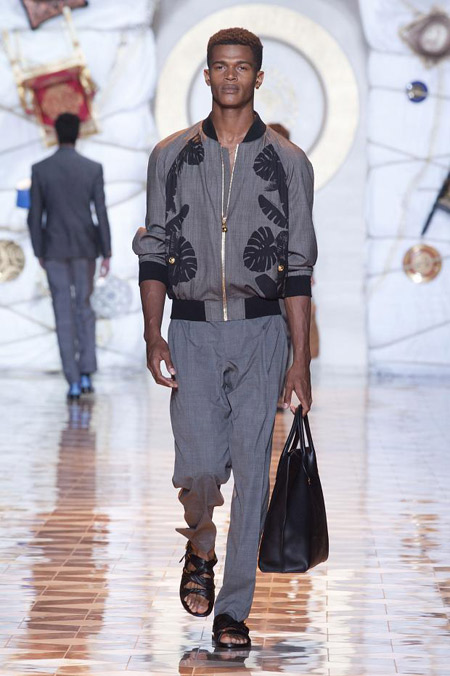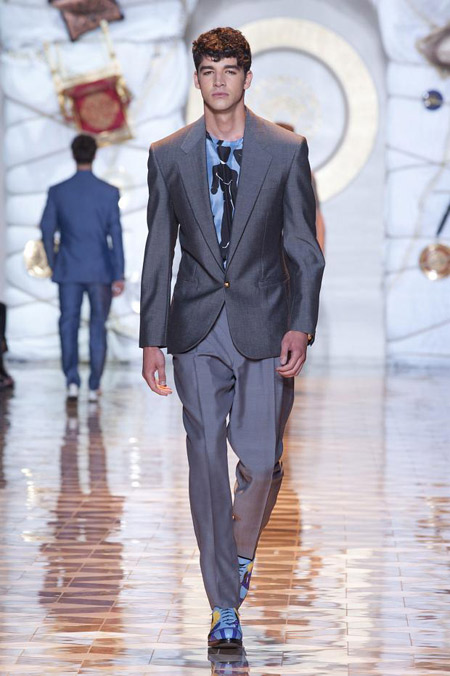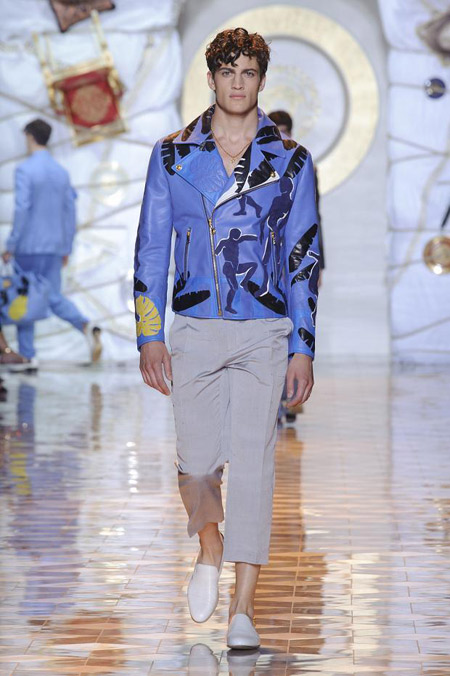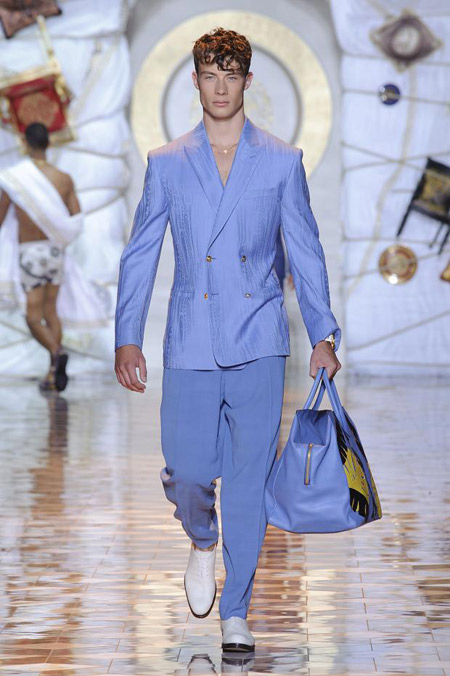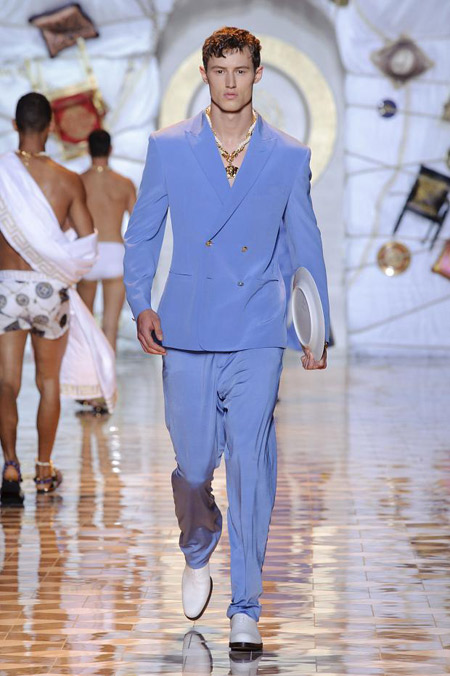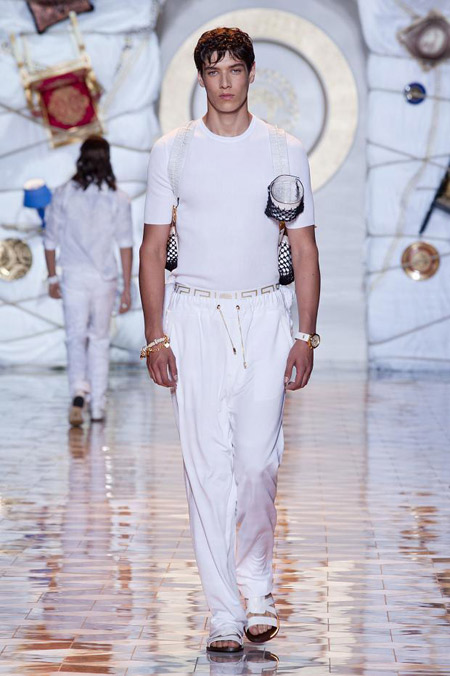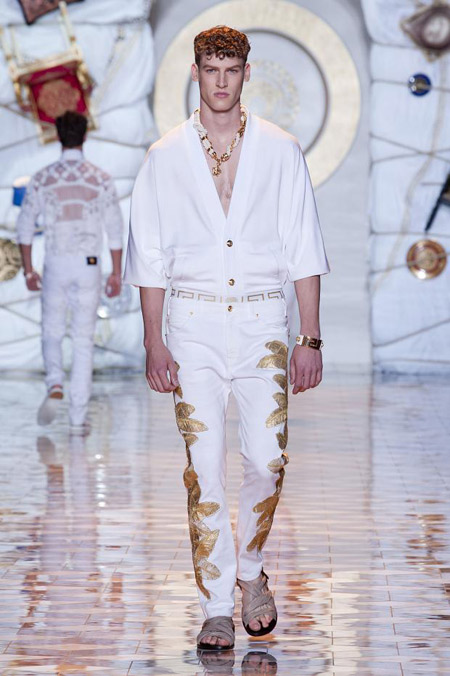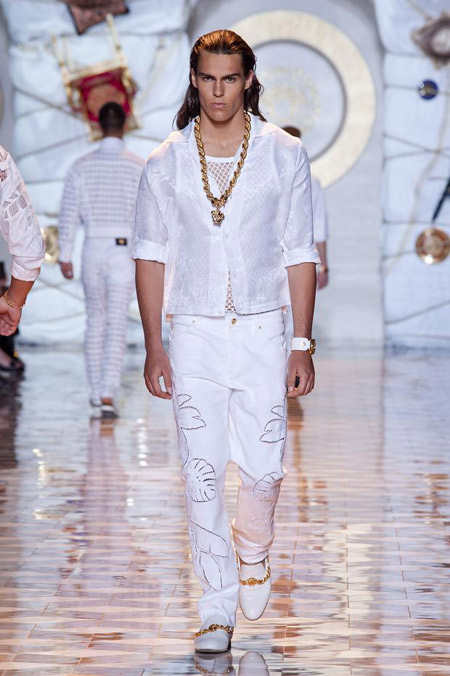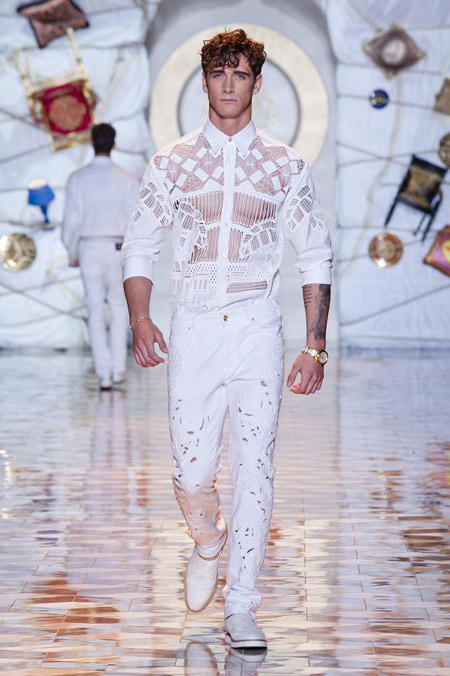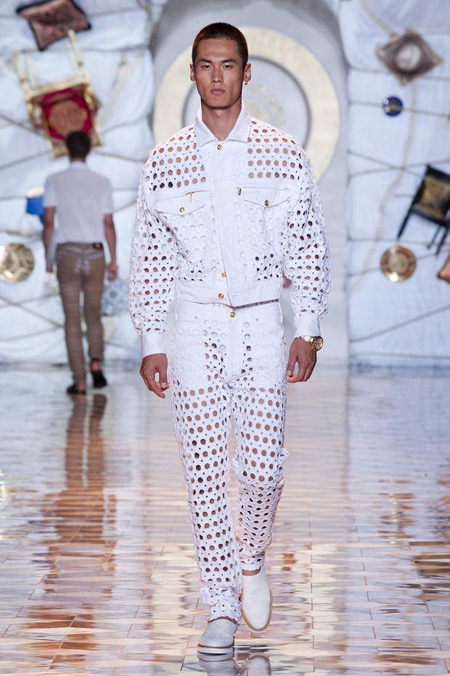 Photos: fashionising.com


Hits: 8516 | Leave a comment