Paris Fashion Week: Lanvin Spring-Summer 2015 menswear collection
US designer Alber Elbaz and Dutch designer Lucas Ossendrijver presented Lanvin Spring-Summer 2015 menswear collection yesterday (June 29, 2014) in France during the Paris Fashion Week.

'You know men don't change every season, we are stubborn. What changes in life is the way we live', said Ossendrijver after the show.

Brand's creations for the next year's hot season are 'elegantly urban', trying to meet the changing need of men and their desire for adaptable clothes. It's a compilation of activewear combined with suit tailoring and hand finished embellishments. 'We have ways to make sure it's always elegant... even if we take influences from sportswear, we try to make it always elegant', Ossendrijver explained.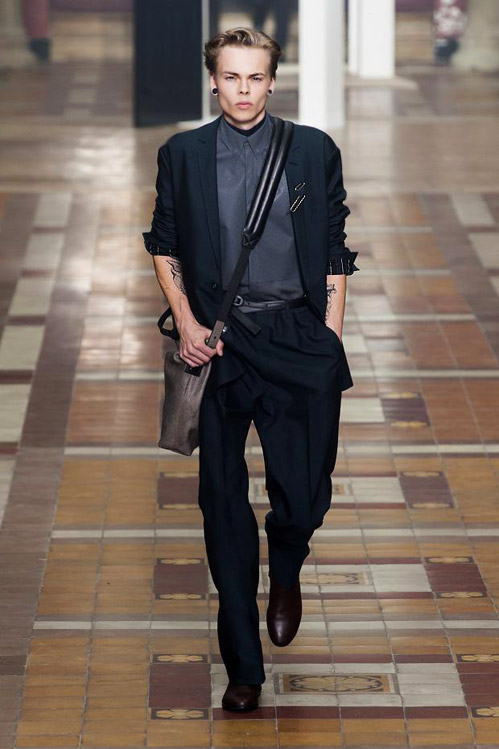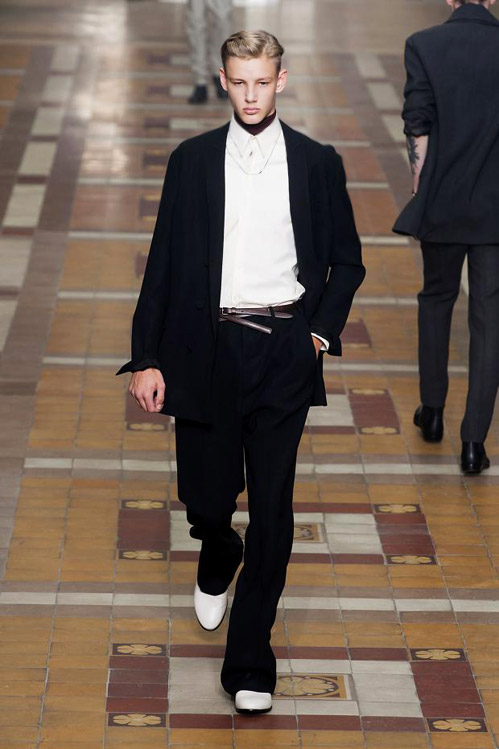 During the show, there were huge variety of pants - skinny slacks, full cut trousers, drop crotch pants and even fitting jacquard pajama bottom inspired designs. 'Through needs is where newness comes from', explained the designer. 'On a bike, you don't wear a perfect suit, there is something more urban. You wear a jacket, maybe with a skinny pant, you roll up the sleeves', the designer added.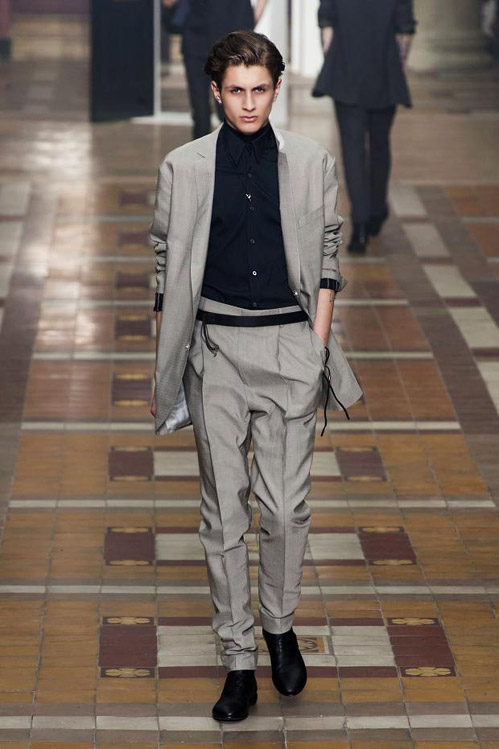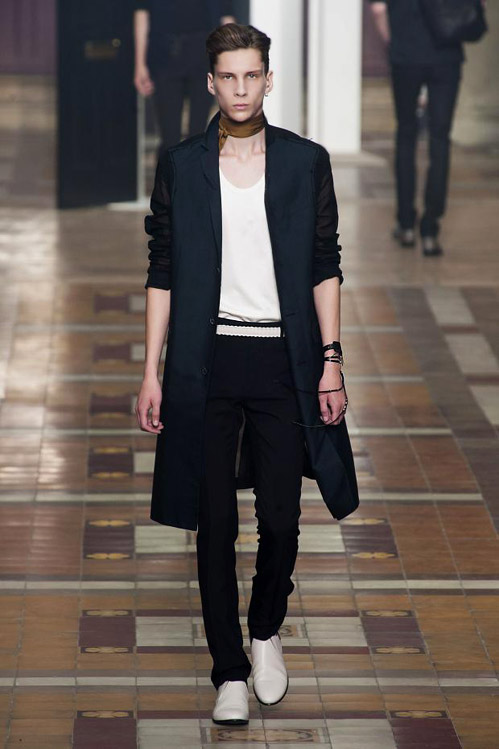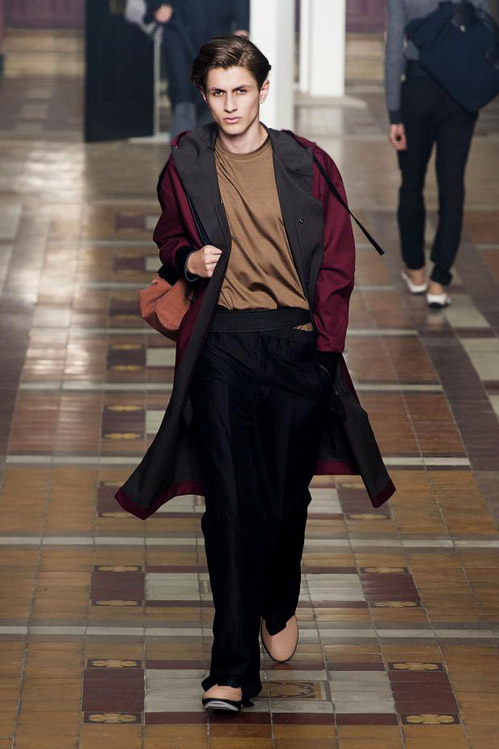 The color palette is dark and moody. Coats and jackets are loosely structured and the shirts are silken.
The accessories are mainly messenger bags and around the shoulder pieces plus narrow ties or neck scarfs, paired with slim leather belts, sandals or trainers.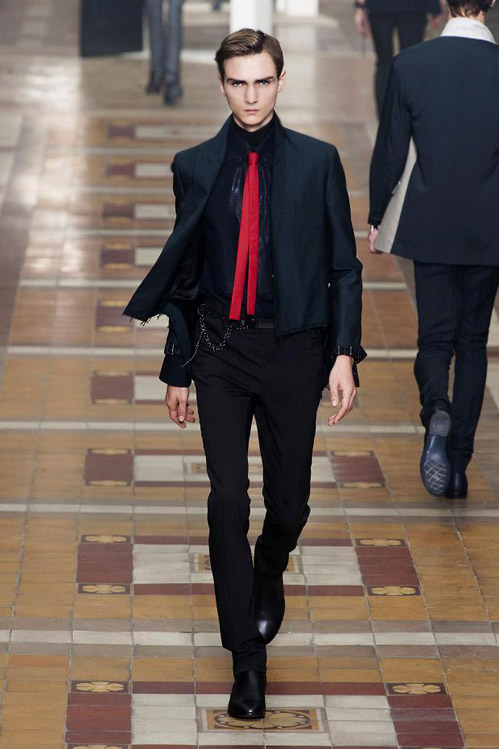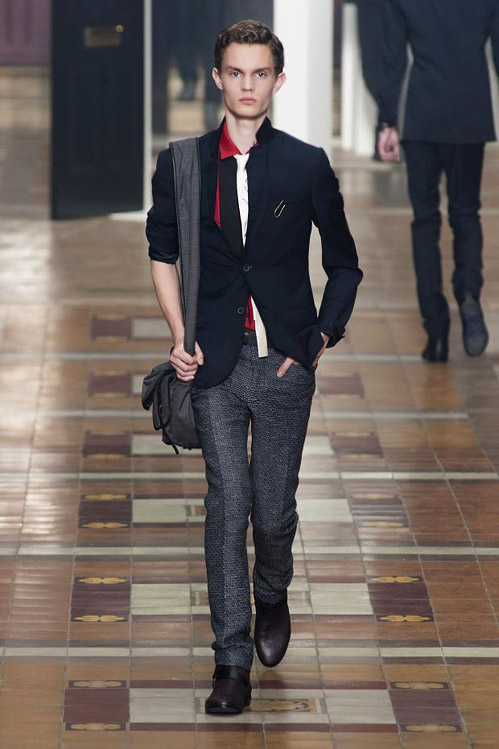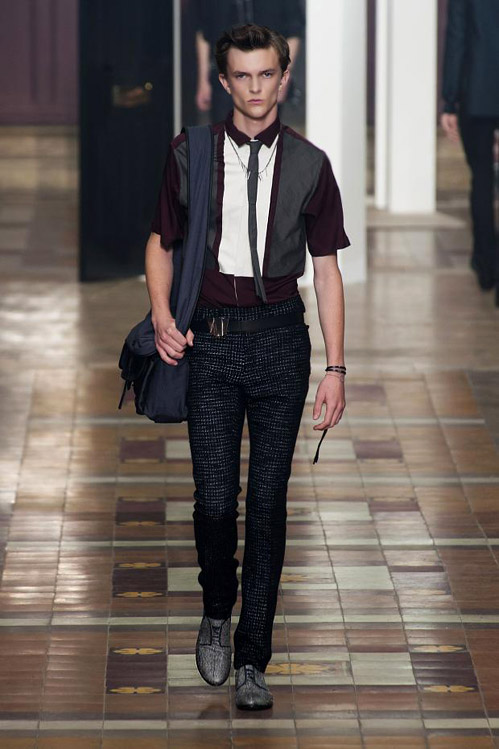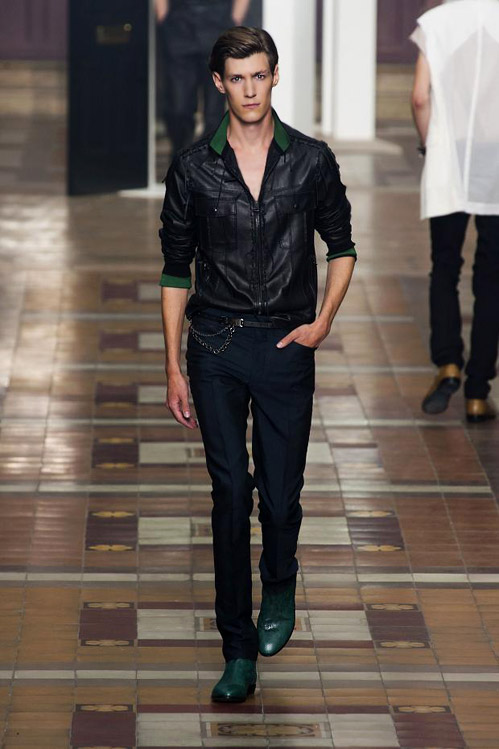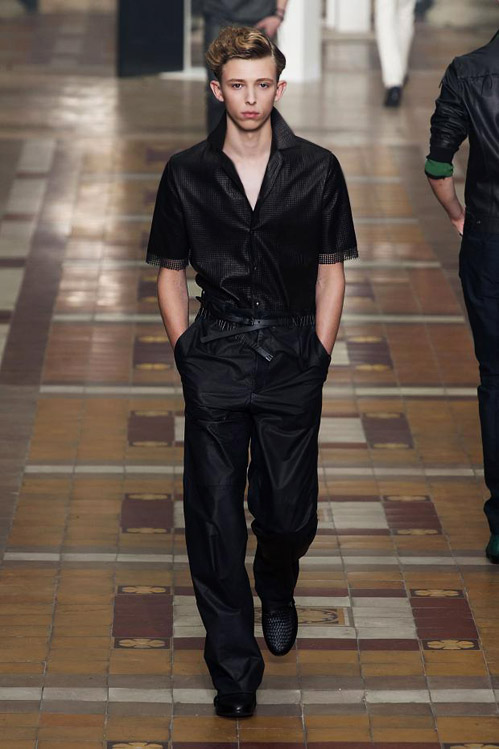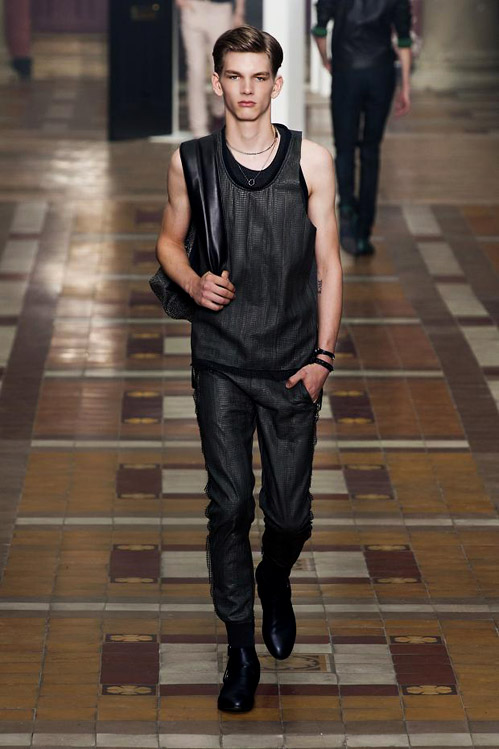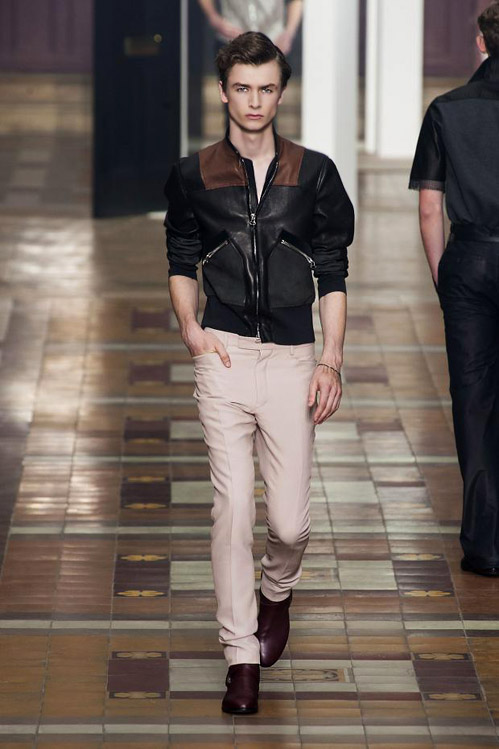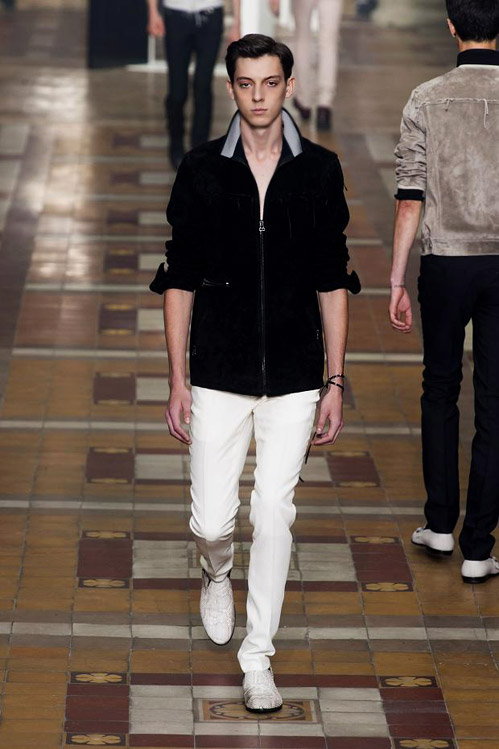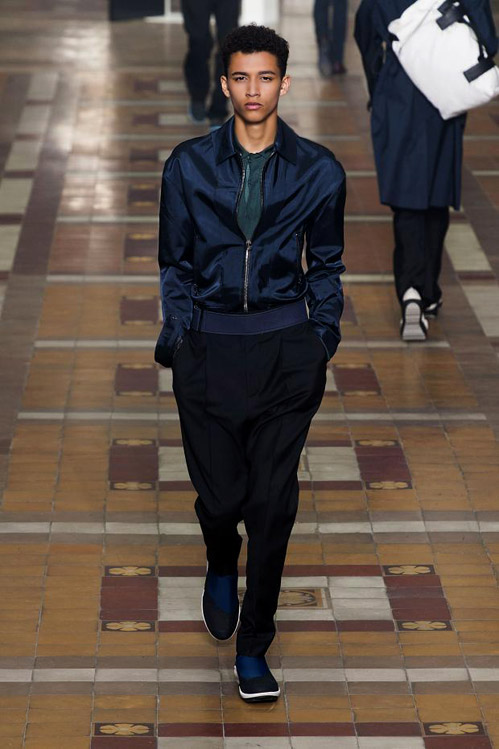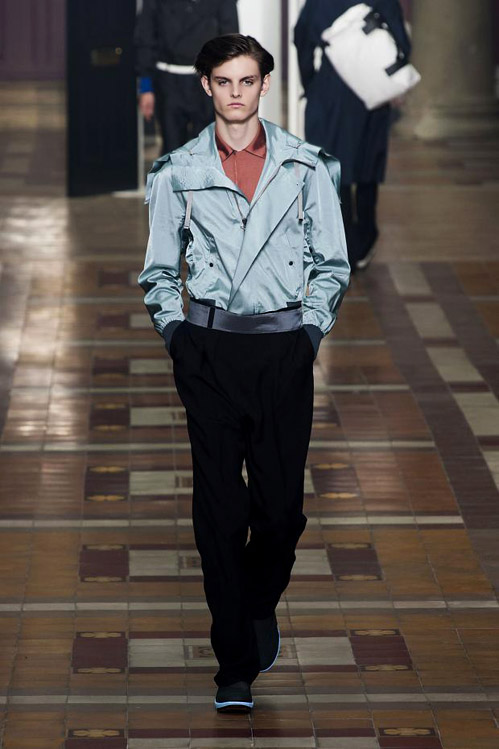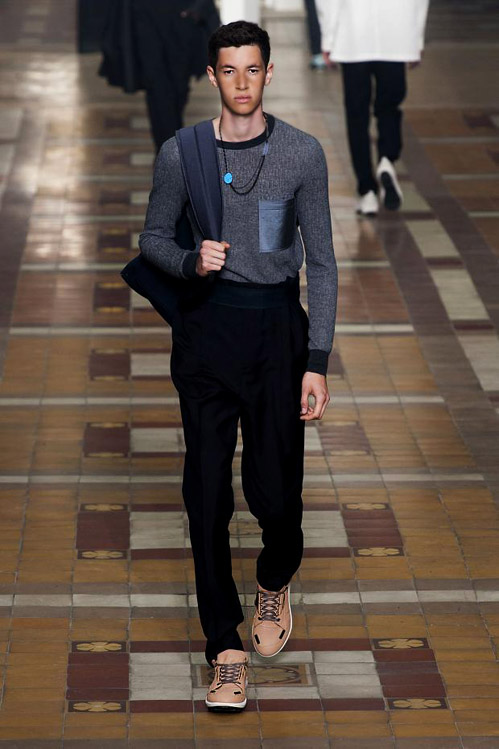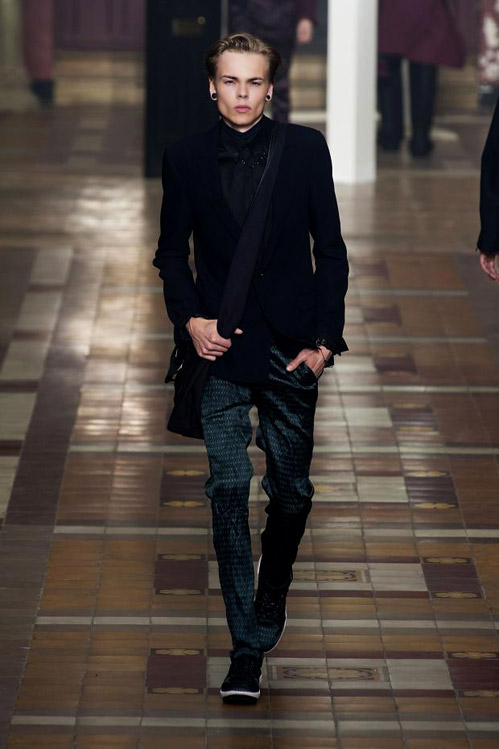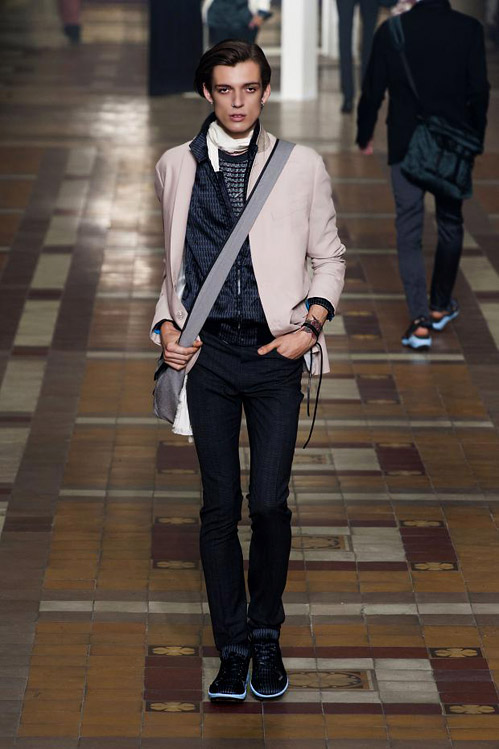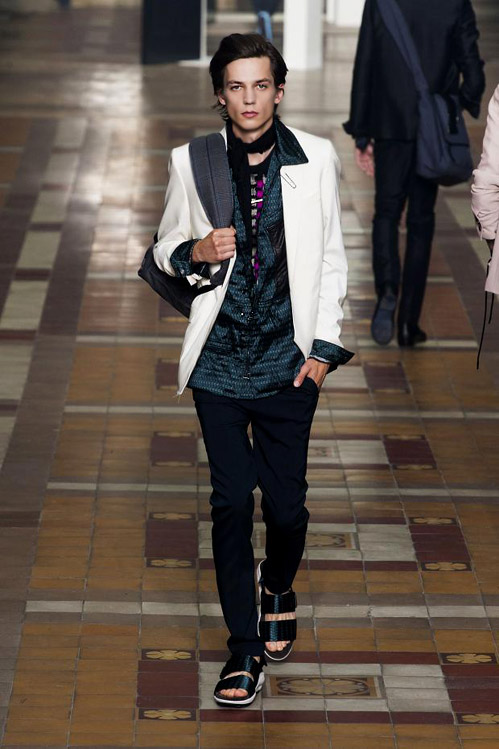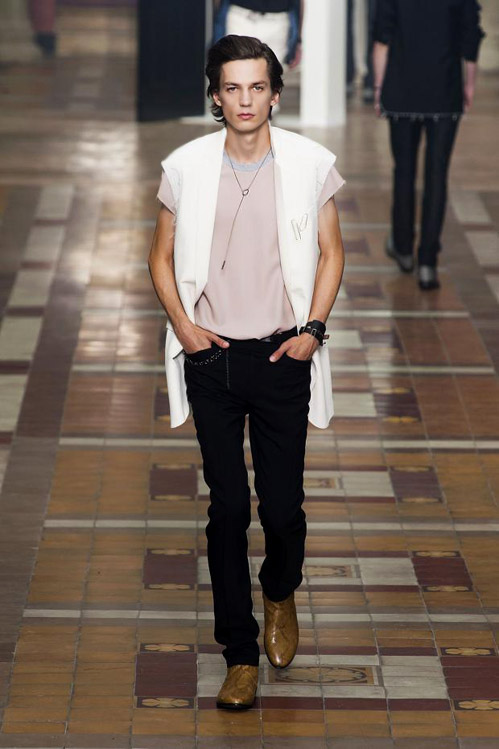 Photos: fashionising.com


Hits: 14742 | Leave a comment