Charles&Keith Winter 2014 collection
CHARLES & KEITH WINTER 2014 draws inspirations from the past and merges it with ideas of the future. Time is held suspended under a slate of accents and natural palettes.
Elemental- Wood-printed and gold plated detailing, smooth matte marble swirl textures mixed with neutral tones are the unlikeliest of elemental combinations created in the form of statement top handles. When mixed with neutral tones, mid-heels and loafers exude the characteristics of a rustic wintry mood.
Perfect Symmetry - Mix an artistic blend of geometrical colour-blocking with lines in monochromatic tones and a pop of colour and the results are D'orsay oxfords, triangle heel booties and structured pattern clutches with an urban contrast.
Supersonic - Think tailored sporty getups with a post-grunge undertone, where sporty meets college prep. Toy with equestrians, flatforms, and athletic thick-sole sandals for a burst of energy in bold colour-play.
Vinture - Inspired by futuristic sophistication, pumps and slingbacks make a return in an updated combination of metallic pastels and transparency for a space-age silhouette.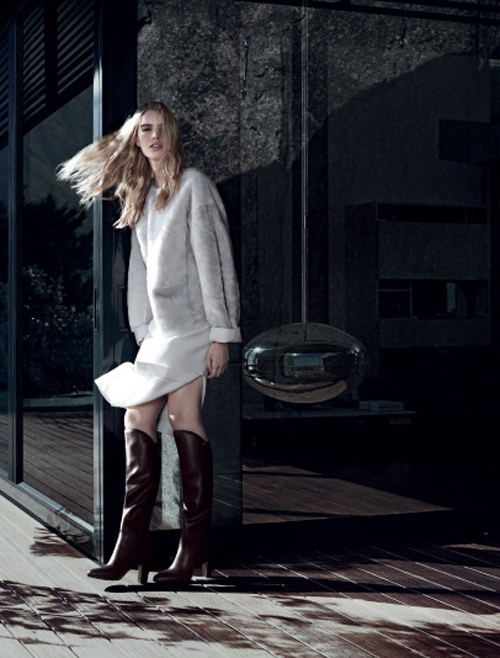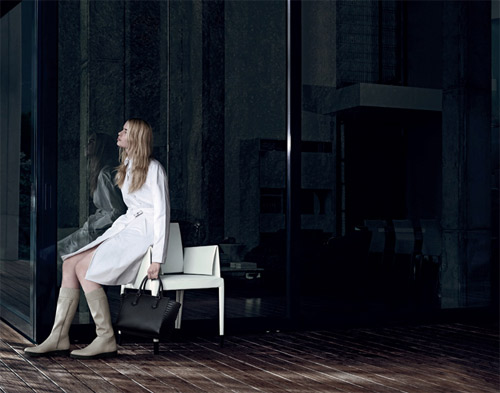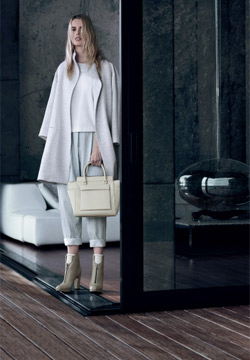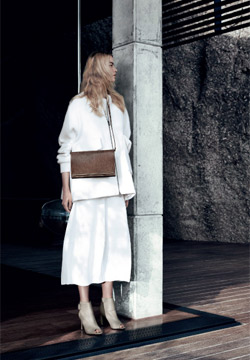 Primordial - Trace winter's landscape back to its roots of earthy tones with a tinge of accent colour. White leopard prints in slingback mid-heels and high wedges exuberate in a primal winter.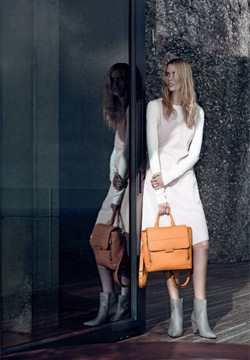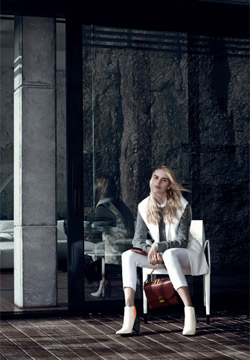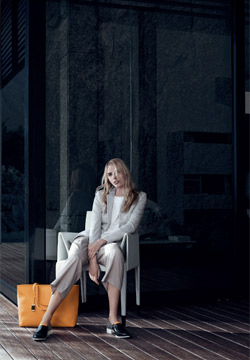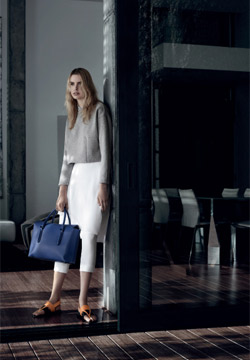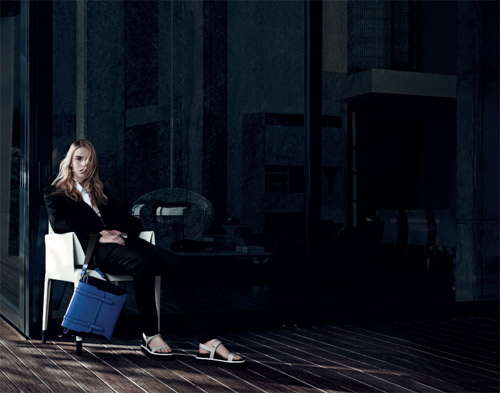 Sheen Fixation - Carry off the look of the dominant and fiercely independent in monochrome or high shine detailing where metallics are combined with the likes of mid-heels and booties.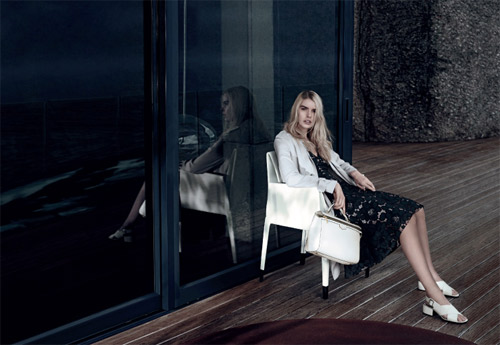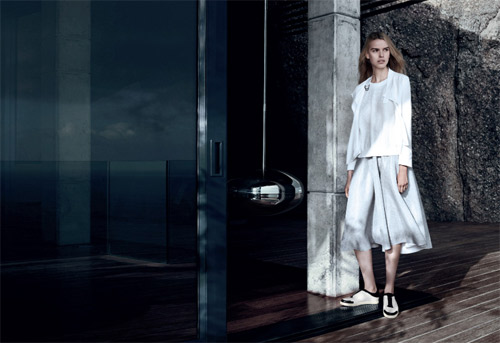 Accessories - Where edgy feminine meets classy chic, cuff up in textured pony hair and leather.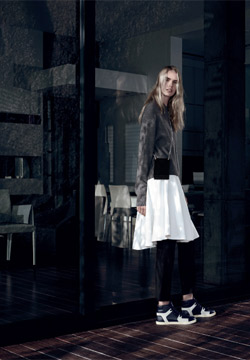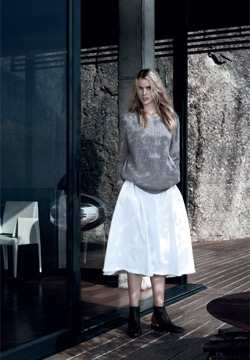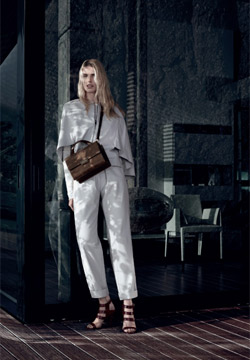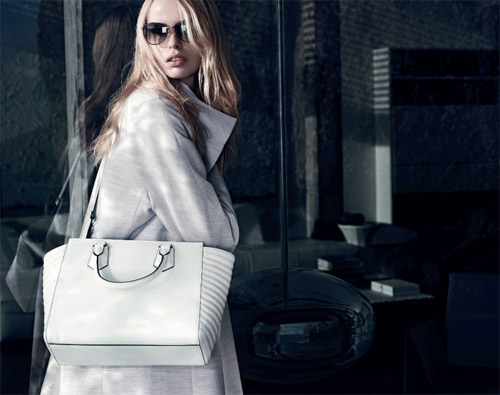 Product Collection:
Footwear: Brogue, booties, equestrians, flaforms, loafer, knee boots, lug soles, sliders, wedges
Bag: Clutch, cross body, handsfree, top handle, tote bag, wallet
Belt: Skinny and thin, studded
Eyewear: Aviators, wayfarer and frames
Bracelet: Cuffs, bangles, wrist chains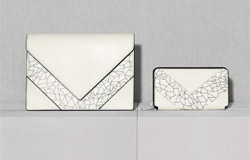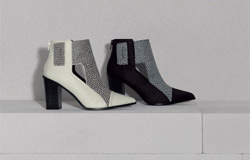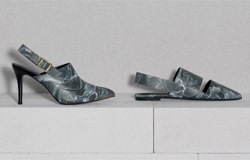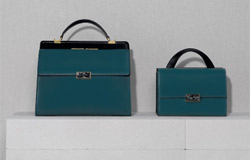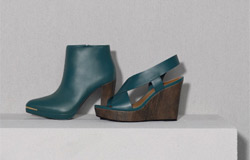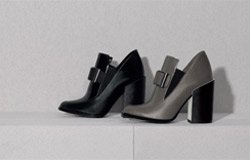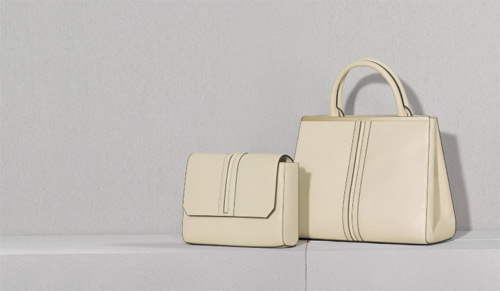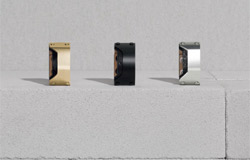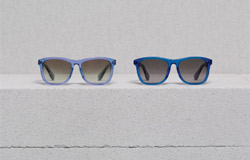 Hits: 25830 | Leave a comment