Tag: Anne Hathaway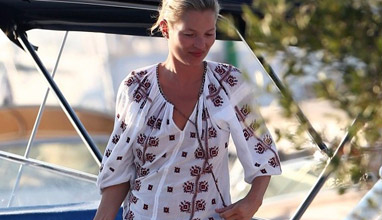 Fashion trends
Among the most popular ladies from the world of show business, who like and wear clothes with Eastern folklore embroideries are: Super model Kate Moss, actresses Anne Hathaway, Halle Berry, Camilla Belle, Sandra Bullock, Nicole Kidman and singer Adele. And among gentlemen - movie legend Jackie Chan.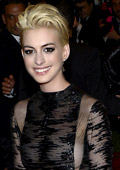 Lifestyle chronics
On Monday, May 6, 2013 at the Metropolitan Museum of Art, in New York, were shown famous designers' most breathtaking creations during the Costume Institute Gala exhibition "PUNK: Chaos to Couture". The annual event was co-chaired this year by Rooney Mara and Beyoncé, who was glamorous on the red carpet with long dress in black and flamy orange!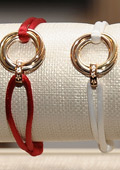 Business news
Cartier hosted its 100th Anniversary in America Celebration and presented the exhibition Cartier... 100 Years of Passion and Free Spirit in America. It displays 100 one-of-a-kind Cartier Collection creations and also showcases along side pieces loaned from private collections of some of Cartier's most celebrated clients. The exhibition was opened in the Cartier Fifth Avenue Mansion in New York and will run through May 21st before moving to Cartier's Beverly Hills Rodeo Drive boutique and running June 1-14, 2009.