Tag: Anteprima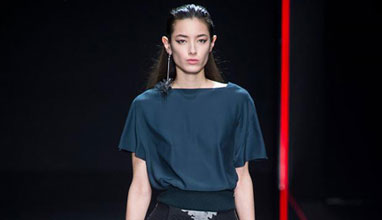 Collections
Be gentle and elegant and womanly this Fall and Winter. Be romantic and seductive and avant-garde all at once. Flow with the power of the seasons.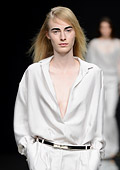 Fashion shows
Whole, light, shimmering. This is the season for women to inspire. To shine, with joy, elegance, confidence. A season with all the seasons within.

Layers of the retro and contemporary and high-tech, transcending. Reflecting circles of whites, golds, silvers, powders. A season for intelligence and transparency. Fine fabrics flowing, billowing. With happiness and comfort, one complementing the other. Feel the texture, the geometry.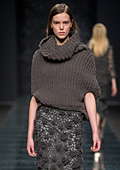 Fashion collections
The season is dominated by cropped, voluminous, textured knit, pairing with high waist pencil skirts creating a layered, relaxed and elongated silhouette. Reinterpret the proportion with sculpted forms, asymmetric shapes and irregular hems in a fluid and ultra feminine mannerism.

Merging a wide array of luxurious yet contrasting materials, in lustrous silk, rich brocades, lush cashmere, voile like alpaca, chunky wool and lurex jacquard, emphasizing the notion of nonchalant decadence, echoing the contrast in your daily life.