Tag: Barcelona Fashion Week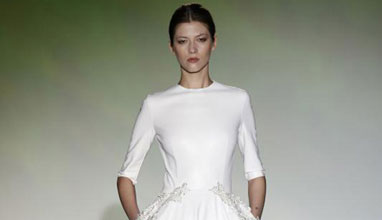 Fashion collections
Isabel Zapardiez is a very versatile designer which has its main distinguishing in Bridal design. Her career has always developed under her own brand. First in Pret a Porter collections and latter in Haute Couture for brides, a professional turn that began in 2002, when she opened her first workshop in San Sebastián-Donostia.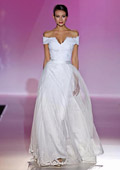 Collections
Venezuelan designer Hannibal Laguna presented his 2014 bridal collection on May 8, 2014 in Barcelona, Spain during the Barcelona Bridal Week.
Titled 'Love & Love' it presents waist wedding dresses with puffed out cuts, corolla shape and lace finishes. Garments are romantic with sculptural lines and 50s silhouettes' evocative style.