Tag: Coralia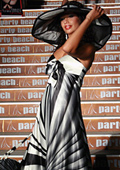 Collections
Coralia is a trade mark of designer Veneta Vassileva. This year, on June 15 the fashion house turned 20 years of presence on the Bulgarian market and presented its anniversary collection on 11 June during the event "Fashion evenings 2010"

The brand clothing – casual and formal, is addressed to the modern and business woman. The clothes are comfortable, refined with good line, combination of branded textiles and accessories and high quality workmanship.
Fashion shows
On 11 and 12 June 2010 in Grand hotel Varna, St. Konstantin and Elena will be held the ninth edition of one of the biggest fashion events in Bulgaria – "Fashion evenings", which is presenting collections of famous Bulgarian designers and fashion houses.

Wide variety of elegant outfits, jewelry and accessories will be presented during the fashion shows – ladies formal and wedding dresses, casual wear, underwear and swimwear, hosiery, accessories and children's clothing.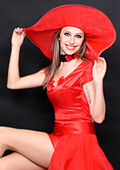 Fashion trends
Coralia is the new trademark of fashion house "Style W". Created, with the purpose of designing and producing small series of women's clothing and unique ladies' clothes and accessories, the company is specialised in the production of ladies' jackets, coats, overcoats, blouses, skirts, pants, dresses and ensembles. Besides daily and comfortable clothing, Coralia also offers formal and prom dresses.