Tag: Dolores Cortes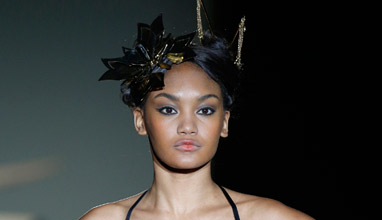 Fashion collections
Inspired in the Japanese culture and it retrospective sense of the interrelationship between manand nature.
Two different environments:
The first one takes as a reference the uniqueness of Akihabara district in Tokyo and the fascinating Manga universe with its Superheroines from the Japanese comics. Pastel colors and origami works on the swimsuits, bikinis and trikinis inside of a casual and imaginary world.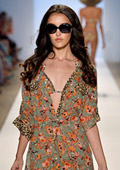 Fashion shows
New York, NY (May 31,2013) South Beach will once again come alive this July, as the swimwear industry's most highly anticipated event returns for the ninth year. Mercedes-Benz Fashion Week Swim will heat up the sands of The Raleigh Hotel with five days of designer runway shows, presentations and parties on July 18-22, 2013. IMG Fashion announced today the preliminary list of designer who will be presenting their latest Collections.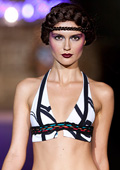 Collections
Dolores Cortés presented collection Spring/Summer 2010 at Cibeles Madrid Fashion Week. She offers exclusive swimwear from Spain.

Her imaginative design is incorporating the latest fashion trends with technical fabrication and excellent quality.

The collection offers younger styling, prints and plain colours like lilac, black, yellow and orange.