Tag: Ion Fiz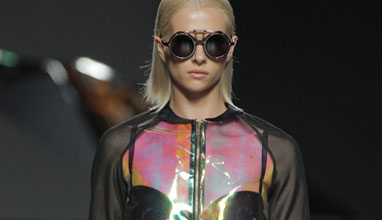 World fashion
The collection takes as its starting point the omen, intuition to create pieces of contemporary design from classic lines that are destroyed and create as result innovative ways.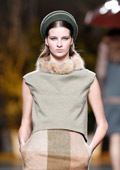 Collections
The landscape of the central plateau, with its colors and textures, inspires ION FIZ new collection for next Fall Winter Season. Natural tones designs created in stylish and comfortable fabrics. Sleek garments with ION FIZ exclusive and innovative touch which is illustrated through the visible pleats and seams displayed in the pattern creating a classic futuristic style.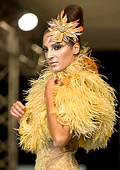 World fashion
From 9th to 11th March 2010 in Burgos, Spain will be held the XIIth edition of Castilla and Leon fashion week.

Collections womens, mens and children's clothes, underwear and swim wear, shoes and accessories for Spring/Summer 2010/2011 will be presenter by fashion brands and designers from Castilla and Leon, among which Maria Lafuente, Amaya Arzuaga, Esther Noriega, Ion Fiz, Nalia, Angel Iglesias, Javier Vicente, Anton & Moda, ORY, Teleno, Intima Farae, Evelyn, Lizetta etc.

Along with the fashion shows there is a commercial area, where the visitors and traders can see the collections closely, meet the designers and the managers of the fashion houses and make orders.