Tag: J.W. Anderson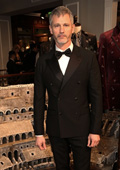 World fashion
TOPMAN and Fashion East's leading designer support scheme MAN returns to London Collections Men in June 2014 to showcase the most exciting new menswear talent. Established in 2005, MAN continues to champion and launch the brightest emerging designers in an unmissable group catwalk show.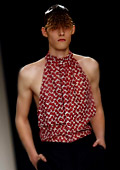 Collections
Jonathan Anderson creates totally different collections for J.W. Anderson fashion house every season. 'It's very difficult to find new all the time. We have to take a snippet of the dialogue onto the next one, so it's a running kind of story', the designer said.
He presented his collection for the hot season of 2014 in Britain during London Fashion Week.
The key ingredients of his Spring-Summer 2014 menswear collection were an oversize trouser with a kind of tunic top, often in silk-lined sponge.