Tag: Mercedes-Benz Fashion Week Berlin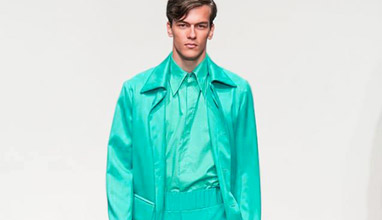 Menswear collections
IVANMAN Spring-Summer 2017 collection was presented in Germany during the Mercedes-Benz Fashion Week Berlin. Soft pastel pink, white, bright turquoise and a bit of black formed the color palette.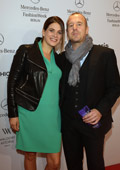 Collections
When fashion and music come face to face, the tension is electric - like love at first sight. And rock is no exception. Both the sound and the style of rock's heroes and their muses have inspired the new Laurèl Fall/Winter 2014 Collection, presented today at 1 pm as part of the Mercedes-Benz Fashion Week Berlin at the Runway marquee, Brandenburg Gate, and capturing the brand's hallmark style of feminine 'luxury ease.'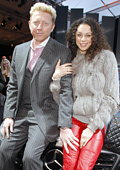 Fashion shows
For four days, fashion is once again high on the agenda in the German capital. As title sponsor of the Mercedes-Benz Fashion Week Berlin, Mercedes-Benz is particularly delighted with the successful start.

Trade visitors and fashionistas flooded the event marquee at Bebelplatz to see the presentations of the designers.An exciting programme, rich in contrasts, which captivated and enthused guests right from the start.