Tag: Romina fashion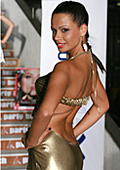 Collections
During the event Fashion evenings 2010, Romina fashion predented its 2010 collection – "Zlatna esen". The designer Mariika Petkova presented unique dresses, made of branded Italian fabrics.

The natural fabrics, from which are made the elegant dresses, bring a sense of tenderness and elegance, giving self-esteem and confidence.
Fashion shows
On 11 and 12 June 2010 in Grand hotel Varna, St. Konstantin and Elena will be held the ninth edition of one of the biggest fashion events in Bulgaria – "Fashion evenings", which is presenting collections of famous Bulgarian designers and fashion houses.

Wide variety of elegant outfits, jewelry and accessories will be presented during the fashion shows – ladies formal and wedding dresses, casual wear, underwear and swimwear, hosiery, accessories and children's clothing.