Tag: berets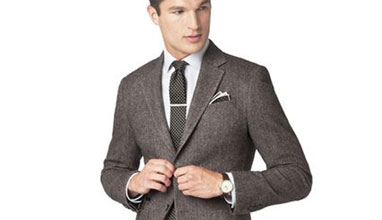 Sustainable fabrics
Boiled wool fabric is a purely natural product. This wool is a beautiful quality and great for warmer Autumn/Winter clothing and for all-year round layering. It is a medium weight wool, has a boucle texture and a soft drape.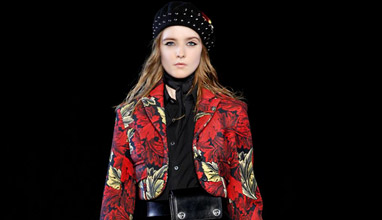 Collections
Brand's designers, Luella Bartley and Katie Hillier, offered a range of clothes with main theme 'Revolution'. The elements that were common for all looks were the berets, spiky boots, 'cris' utility belts and neckerchiefs.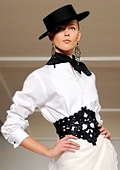 World fashion
Ralph Lauren Spring 2013 collection is elegant and stylish with long dresses and exquisite jackets with embroideries and carved leather elements. The total look of the models however is completed by elements of foreign cultures - flat-topped Spanish hats, striped Mexican serapes, silk shawls reminding of former Russian pioneers. Accessories are widely used in the collection. The highlights are long earrings, large belts, hats and berets, shawls. Fringes and ruffles and long necklines are also among the fashion trends offered for the Spring 2013 season.