Tag: bottles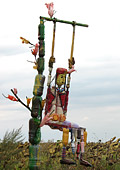 Curious
You won't believe that these unique artworks are in Bulgaria, 5 km from the town of Silistra, near the city's modern landfill.

Made mostly from plastic bottles and scraps, they look great and détente the surrounding landscape with their bright, but aesthetically selected colors.

It is true, that whoever has imagination and talent can do many unique things, even with scrap!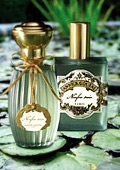 Fragrances
The famous French fragrance house Annick Goutal released its latest creation - "Ninfeo Mio" which smells like a unisex and is being marketed as such. As always with Annick Goutal unisex fragrances, you can pick whether you wand the girl or the boy bottle, but you will get the same juice either way.

This fragrant composition introduces light and luminousness in top notes which incorporate cedrate, Italian lemon and galbanum, which evoke first rays of sun in early dawn, fresh and clear air and birth of a new day.