Tag: cloaks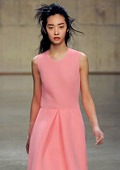 Fashion trends
Fall is just around the corner and Winter follows it!
All of the world's most famous fashion brands have already presented their collections for Fall-Winter 2013/2014.
A lot of beautiful creations were shown on the catwalk. Designers offered some really inspiring ideas how to look modern, stylish and different.
Let's take a look at 10 of the top trends for upcoming season...