Tag: gilet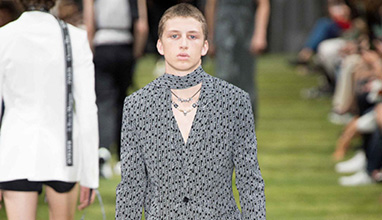 Menswear collections
On the occasion of his ten-year anniversary at Dior Homme, Kris Van Assche revels in the craftsmanship of the House atelier situated at no. 3 rue Marignan in the 8th arrondissement of Paris. Musings on process and proportion become the theme of the Summer 2018 collection, as the studied deconstruction and reconstructiheme, leather, nappa, accessories, on of the Dior Homme suit produces controlled gestures of volume.
Collections
Moonage daydream: an alien journey through the past's ideas of the future to reach the point of today. In the Spring-Summer Haute Couture collection, Raf Simons, Artistic Director of Christian Dior, looks to the romance of a near past, when space-age and mind-expanding ideas of a future felt full of possibilities for society, pop culture and fashion.
Trends
In the autumn men should have several basic clothes in their wardrobe to remain stylish and elegant at any time. This year these clothes are the woolen gilets and the overcoats.

The overcoat is a true classic for every man, perfect for both autumn and spring. It can be combined with jeans, suits and sweaters.