Tag: grape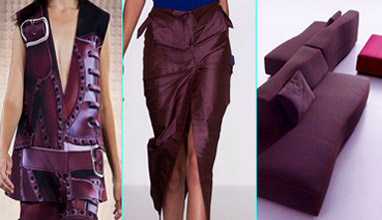 Fashion trends
'Making a striking contrast to the season's trademark pastels and brights, deep Summer Darks offer a sophisticated color alternative. Two key shades make a rich impact on women's apparel and accessories - Grape Juice and Beetle Green'.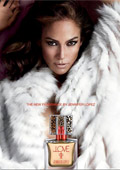 Fragrances
The new perfume of the singer brings the stunning title JLove and it can be found in shops in October.

"When we created the first perfume Glow, I was thinking how to do the most beautiful scent ever created. We made beautiful things with this perfume and I fell in love with the business", revealed the actress.
Beauty tips
A typical summer picture: a fountain and in it people not wanting to get out - it's nice in the water, and there is only dust and intense heat outside of the fountain. There are ways however, to make life cool. All of the following recommendations are simple, practical and efficient. All you have to do is change your summer habits and heat won't be a threat to you.

The less cosmetics you use in summer, the better! It's worth to always carry thermal water-spray, that lots of brands offer. Spray your face, shank, wrists and elbow curves, and everything will be alright. If your feet are tired use cooling foot sprays.