Tag: home decoration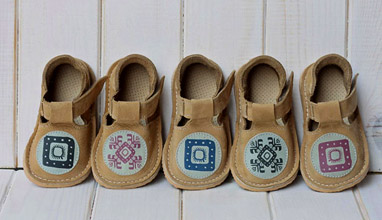 Fashion trends
Deliana Simeonova is the creator of Gaitani New York (Gaitani NY) - an online boutique, offering women's, men's and children's clothing, accessories, home decoration and paper products, inspired by folk motifs, symbols and memories of Bulgaria, combined with modern design.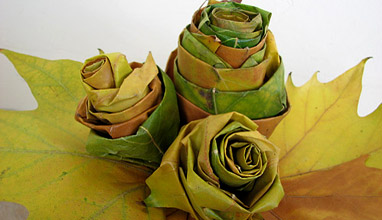 How-To
If you love to create beautiful things, but do not have much time or resources, we propose an idea for a beautiful autumn decoration that is right for you. Why not decorate your home with a bouquet of roses made ​​from multicolored autumn leaves? It can be made in minutes, but will embellish your home or office for a long time.
Business news
The 5-th International b2b Gift Exhibition REGALO will take place on 12 – 14 March, 2009, Sofia, Bulgaria.

The success of the previous editions definitely showed that the recently established gift market in Bulgaria is quickly developing and expanding. A lot of gift shops are still appearing in order to meet the growing demand for all sorts of gift items for any occasion, from business and luxury to original and amusing ones.

The total consumption of gifts, decorative articles, jewelry, household articles, toys, sports, camping goods and stationery in 2007 in Bulgaria amounted to ? 364 million and is continuing to grow steadily. This process is highly favored by the EU membership of the country and the whole economic growth in the Region.