Tag: inovation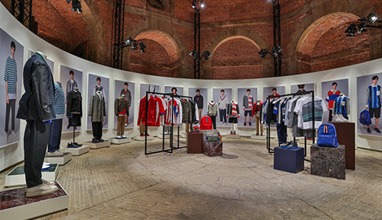 Fashion collections
"We continue to celebrate our menswear collections with engaging, interactive installations that feature our latest designs, as well as the incredible digital innovation taking place in all areas of our business," said Tommy Hilfiger. "I am very excited to return to Pitti for a second season to present our Spring 2018 Hilfiger Edition collection and take part in the great momentum that the men's fashion world is experiencing globally."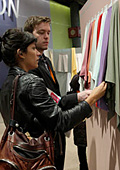 Trends
Spring-Summer 2012 will be a season of vast ambition, to see far and wide and discover the fundamentals of tomorrow.
A season where a blast of fresh, innovative fabrics, yarns and interplays infuses new oxygen into textile-driven fashions, according to information from Premiere vision - the world's premier Fabric Show.

Colours
Building on trusty foundations to reach up, break free, and play on full colour, or mutable colour.

Using earths, strings, golds and whites to soften, calm, support or lighten vertically ascending tones.
Colours that sway to their own rhythm, generating mobile articulations, ready for dynamic, smooth, clashing or delicate appropriations.
Cosmetics
NIVEA Lip Care's new innovative caring formula enriched with Hydramine, a precious active ingredient found naturally in the skin, and Grape Seed extract supports longlastingly the natural moisturisation for soft and supple lips.

Its unique blend of fruity flavour, shimmering pigments and glossy colour makes your lips even more desirable.