Tag: leaves
Collections
Last week, during the Paris Fashion Week, talented Lebanese designer Elie Saab presented his Fall-Winter 15/16 collection in France. The garments are darkly classy and functional and inspired by the beauty of the forest. The collection includes both daywear and evening/cocktail pieces.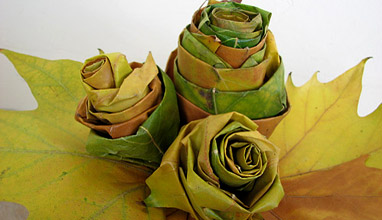 How-To
If you love to create beautiful things, but do not have much time or resources, we propose an idea for a beautiful autumn decoration that is right for you. Why not decorate your home with a bouquet of roses made ​​from multicolored autumn leaves? It can be made in minutes, but will embellish your home or office for a long time.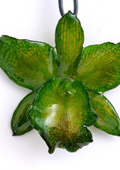 Accessories
Designers from the New York's brand Hanami make unique decorations from real flowers.

Design from nature! And we help a little. Hanami made a new collection pendants, brooches, and earrings from orchid, roses and leaves in different colours.

The designers have selected the most beautiful leaves, dehydrated and covered them with several coats transparent resin.

Tarred covering allows leaves to keep their natural forms and to shine in the sun. Nature makeс every leaf unique and that's why every adornment looks unique.