Tag: marriage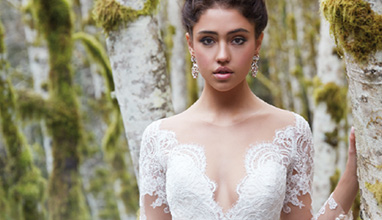 Fashion advices
Dear future ladies, we comprehend that being a lady of the hour is a rare open door and the time is ticking to locate your ideal dress, in this manner we chose to welcome specialists to share a few hints on the best way to pick the wedding outfit you had always wanted.
Models and photomodels
Two of "Sex bombs of 2010" Zlatka Dimitrova and Gabriella, and also Natalia Gurkova who returned from South Africa, defile dressed in white in the renewed hall of Radisson Hotel. The occasion was the press conference for the upcoming Wedding days, which will be held on 18 and 19 of April in the hotel together with wedding agency "Diamanti".

The wedding dresses were specially made for the event by the designers of fashion house "Princess" Sonja and Silva.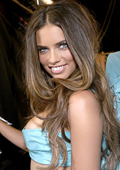 Models and photomodels
The Victoria's Secret model and her husband, basketball star Marko Jaric, have confirmed they will welcome their first baby into the world this winter.

Their spokesperson said: "Adriana and Marko are overjoyed that they are expecting their first child together and are excited to share the happy news and start their family together."

The couple - who married in a small civil ceremony in Wyoming on Valentine's day (14.02.09) after meeting in 2006 - are currently planning a big summer celebration of their marriage in either Adriana's native Brazil or her spouse's home country of Serbia.