Tag: overlays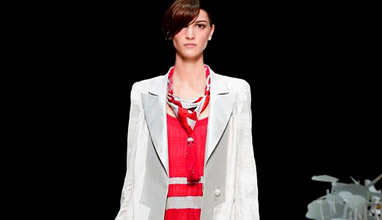 Collections
Red: the subtle thread leading a silent revolution that brings a breath of the unexpected to the world of Giorgio Armani. It makes a statement about a new femininity: it is strong and powerful, without relinquishing the possibility of soft understatement. Sensuality is here, but never in a way that is unsophisticated.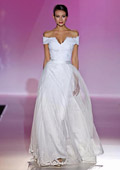 Collections
Venezuelan designer Hannibal Laguna presented his 2014 bridal collection on May 8, 2014 in Barcelona, Spain during the Barcelona Bridal Week.
Titled 'Love & Love' it presents waist wedding dresses with puffed out cuts, corolla shape and lace finishes. Garments are romantic with sculptural lines and 50s silhouettes' evocative style.