Tag: pea coat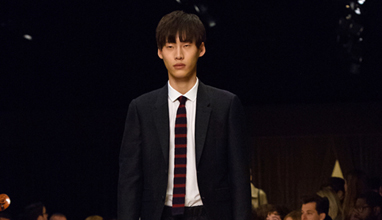 Menswear collections
Mercury prize winner Benjamin Clementine performs live as Burberry unveils its latest Menswear collection in London. Burberry revealed its latest Menswear collection, named "Something Old, Something New, Something Borrowed, Something Blue," at its custom-built venue in London's Kensington Gardens. The collection was a celebration of the unification of the brand's different ready to wear labels and styles.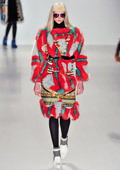 Collections
The Dalmau brothers, Custo and David, created Custo Barcelona in the early 80's after a long trip during which they traveled all around the world. Nowadays it could be said that Custo Barcelona is a style in itself.
Every season there is plenty of colors (even for Fall fashion week, which is dominated mainly by black, white and gray) and energy in Custo Barcelona's collections. It's the same for Fall/Winter 2014 - a mixture of textures with bold colors, but in a beautiful way - both for men and women.