Tag: scarfs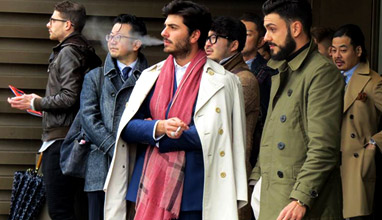 The dandy style
Rare colors - a museum of fashion. Crazy rivalry who is wearing a rarer color. An exhibiton of parrots. But rare colors are in the museum of clothing in Florence and have a genuine charm, cultivated from the time.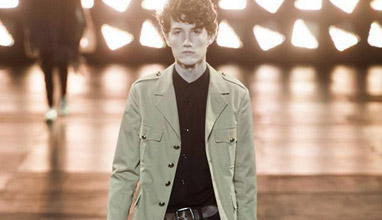 Collections
Saint Laurent presented Spring 2015 menswear during the Paris Fashion Week.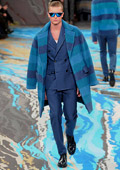 Collections
The Fall-Winter 2014/2015 menswear collection of the famous French fashion house Louis Vuitton, presented on January 16, 2014 during the Paris Fashion Week, is typically luxurious.
It's very gentlemanlike - silhouettes are clean and classic, the color palette includes lots of deep blues, some beige and bronze, gray, brown, camel, eggplant purple, burgundy and inevitable black. In contrast with sleek silk in garments are used alpaca and vicuña.