Tag: sculpture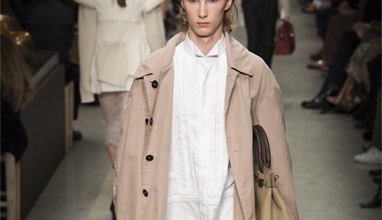 Menswear collections
Burberry premiered its February 2017 collection for men and women tonight, at its Makers House show venue in London. Models including Burberry's latest campaign cast Amber Witcomb, Elfie Reigate, Ella King, Myles Dominique, Nora Attal and Tom Fool previewed the looks on the runway, which was interspersed with bronze sculptures by Henry Moore, the iconic British artist that inspired the collection.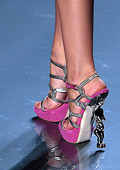 Fashion trends
On the fashion catwalks for season spring -summer 2009 in the designer's collections were shown so much new proposals in construction and architecture of shoes that participants could stay only speechless!

One of these curious and rarely appropriate shoes became an unusual platform, which was shown in any style by many designers. These platforms in distinction of the usual ones do not entirely copy feet line but finish in the half, like someone wanted to make it more refined and cut the "redundant".