Tag: taupe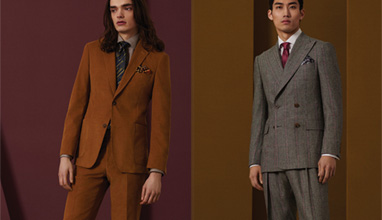 Menswear collections
Richard James Autumn/Winter 2017 Camofleur collection starts its surreptitious journey just a short step from Savile Row in a covert corner of the neighbouring Royal Academy of Arts, where it squints, scratches its head and stands in awe before the astonishing, jarringly geometric work of camofleur Norman Wilkinson's top-secret Dazzle Section.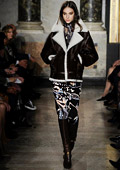 Collections
In February 2014 during the Milan Fashion Week Emilio Pucci's creative director Peter Dundas presented brand's Fall-Winter 2014/2015 collection full of swinging fringe dresses, fluffy fur coats and lace up trousers.
'Full force bohemian goddess with a slightly nomadic vibe' - that's how the experts describe the creations.