Tag: velour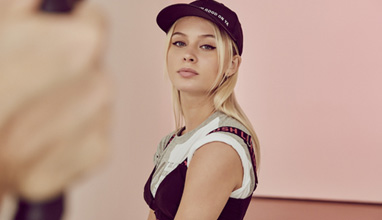 Collections
H&M is thrilled to reveal its fashion collaboration with platinum-selling recording artist Zara Larsson. The capsule collection – inspired by the Swedish pop sensation's style – features strong graphics and edgy streetwear pieces, and will be available globally in selected stores, as well as online, from 18 May.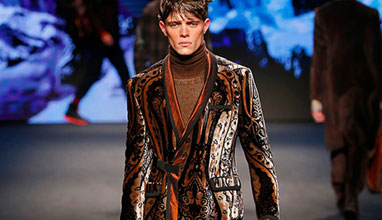 Menswear collections
Motifs of mountain flora and fauna like the antlers of a deer, described by Kean as "the king of the forest with his thorny crown," rise up from the bottom of a wool overcoat. The white face of a wolf peers out from a backpack. "The idea of going up a mountain, what you see and what you feel, the encounters; the idea of finding as a human being an inner balance. The story is biographical—a story about the way we try to be better. We ascend this mountain and we find a new perspective. A celebration of nature, mountains, animals—we have to find a new point of view."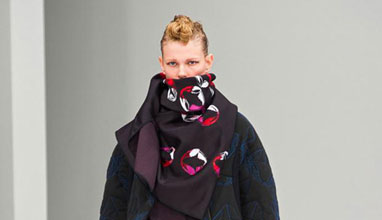 Collections
Contemplating the works of the flemish renaissance in a museum, wandering into a gallery exhibition modern photography, a foray into abstract art on a walk through town: time travelling between the centuries, meandering between the genres and schools of art, whilst still capturing the zeitgeist. 'In the moment' is the idea of self-discovery behind capara's Fall/Winter 2015-2016 collection. Inspired by the depth and complexity of the landscape painting by flemish renaissance artist Pieter Breugel the elder, on the one hand, and the modernity of the works of Katharina Grosse and the photographs by Viviane Sassen on the other, the collection really strikes a chord with the here and now.