Dutch fashion: Clothing made of human hair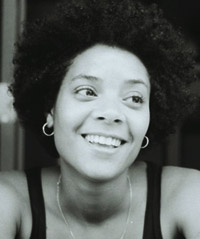 Today, we are going to present you Alix Marie Bizet. The young artist was born and raised in France and studied Fine Arts/Curation at La Sorbonnes in Paris. After that she continued with Product Design at Central Saint Martins (London, UK) and concluded with a Master degree in Social Design from the Design Academy in Eindhoven (The Netherlands).
Alix interests are mainly in the sphere of philosophy, psychology and human's behavior and these are the key inspirational directions in her work.
Let's take a look at Bizet's graduating project, titled 'Hair Matter(s)', which includes jackets and hats made of frizzy human hair (including her own), which she considers an animal-friendly alternative to fur: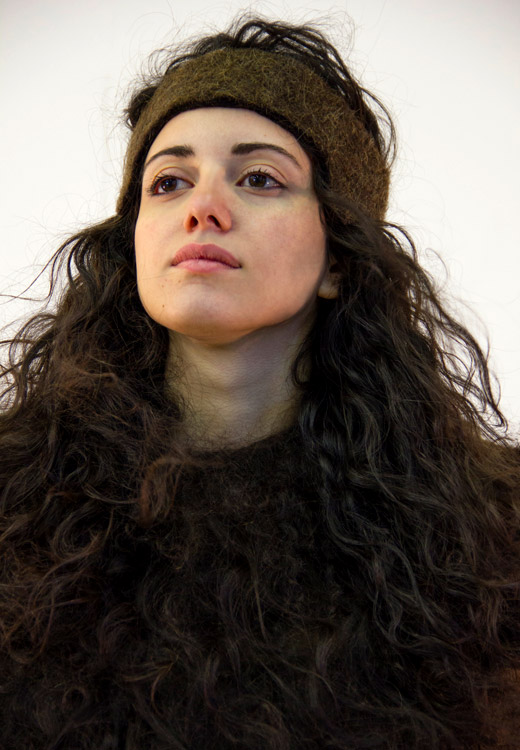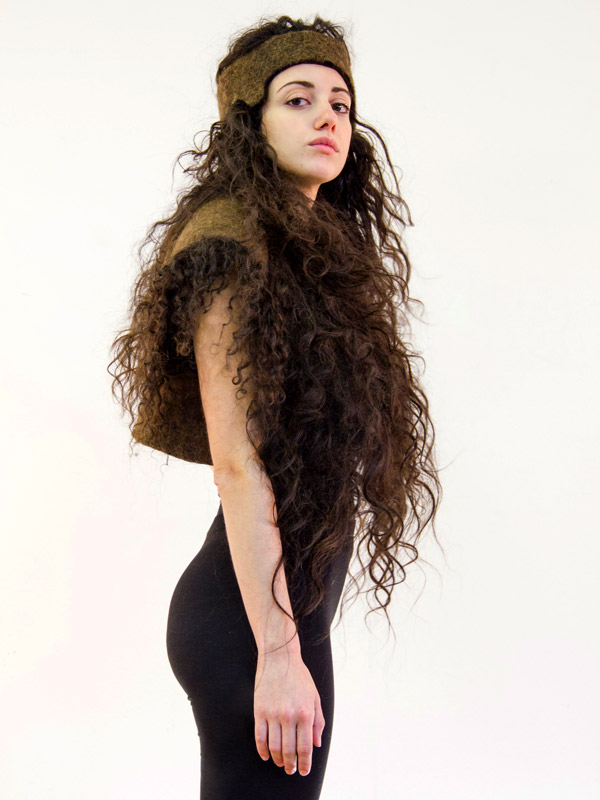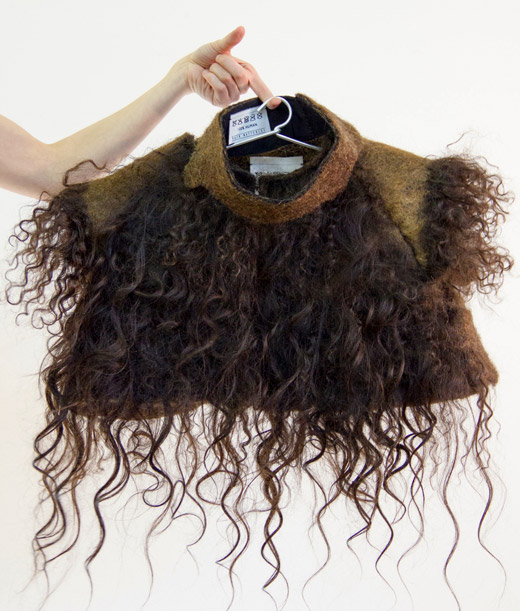 'Tamed, shaved, dyed or straightened, hair is a material that has been used
by humans to construct a portrait.

Human hair is shaped to be a social indicator between individuals to communicate their status and cultural affiliations.
Although hair's original state is characterized by richly diverse texture and colors, our idea of hair has been steadily standardized over the years by the cosmetics industry, media, and social conventions, making it akin to a uniform.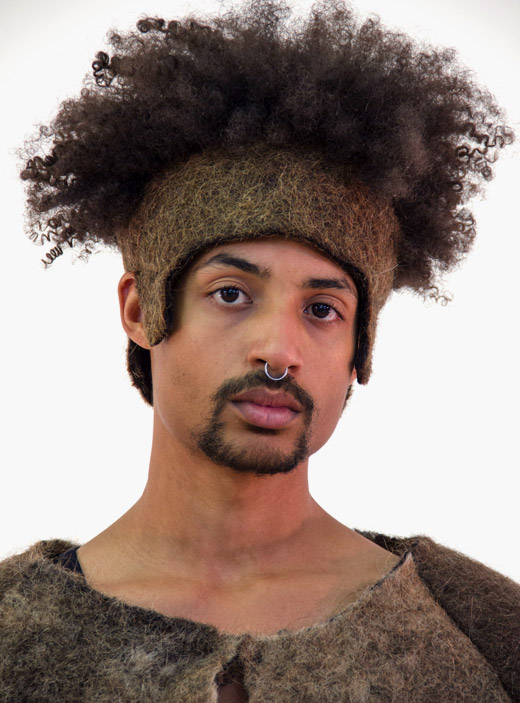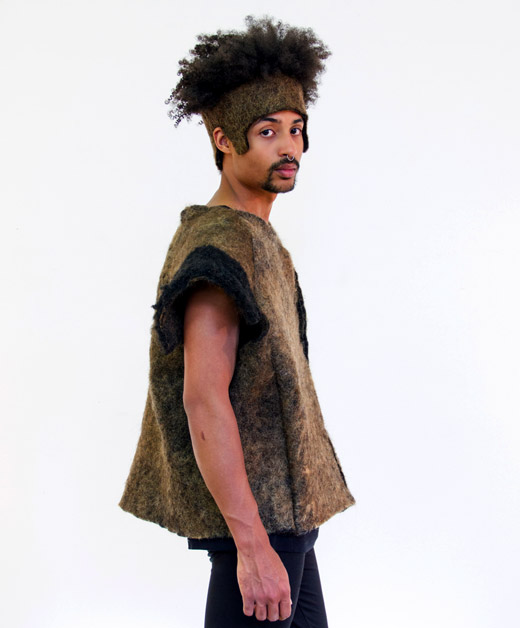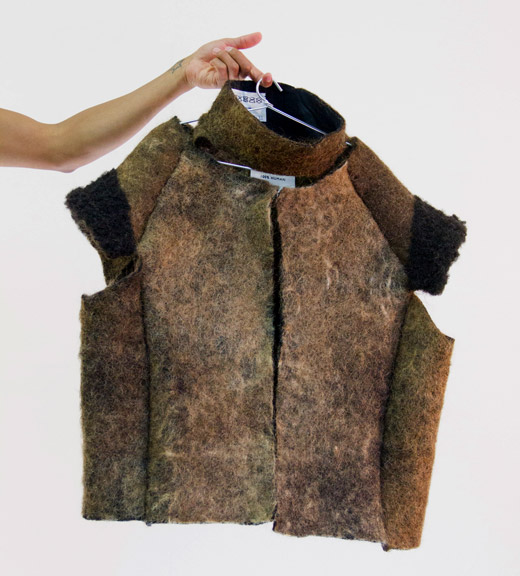 Hair Matter(s) is a platform for understanding hair as a medium to talk about the diversity of individuals and how it is essential to address the subject of democracy and an equality of all hair in society.
For this project composed of three jackets and hairpieces made out of human hair,
I exaggerate the hair statement of the model, to shape it as a trophy and claim visibility in a society increasingly standardized by a dominant model'.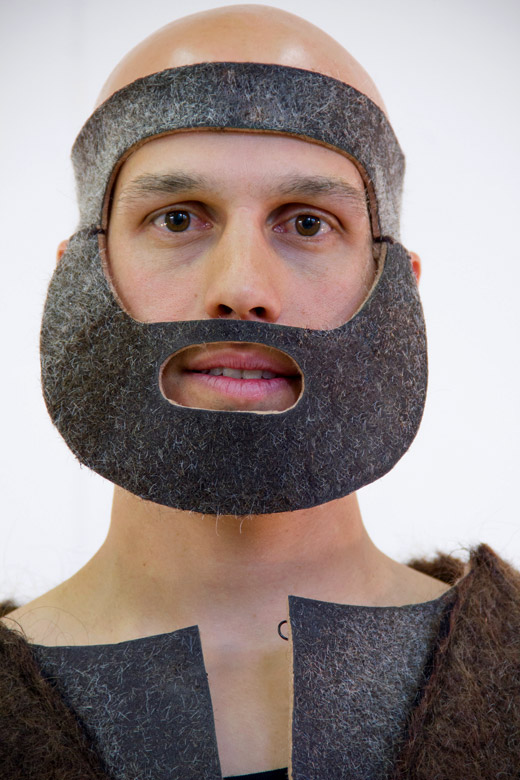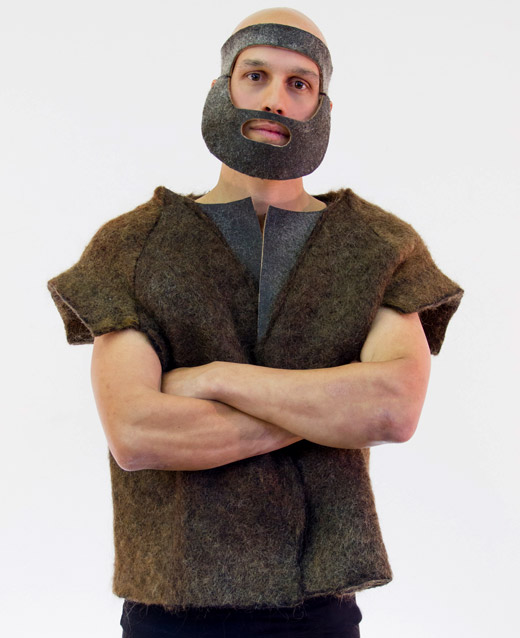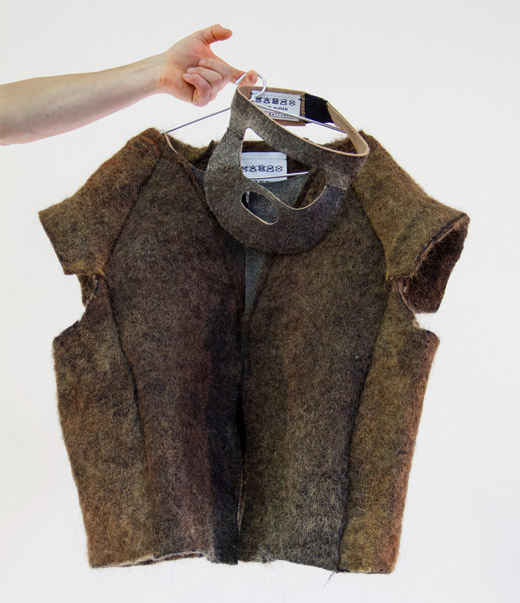 Photos: © Alix Bizet
alixmariebizet.com