5 Emerging Industries For Entrepreneurs
Every keen entrepreneur will be aware of the latest trends and what industries are on the rise. Starting a business or investing in any rising industry can provide to be immensely rewarding and lucrative as it enables you to get in on the ground floor and capitalize on the growing popularity. The key is to spot trends at the right time, and this can be a challenge, particularly if you are a relatively new entrepreneur. So, what industries are currently emerging and could provide to be a smart area to start a business? Read on for a few industries to keep your eyes on.
FinTech
FinTech has exploded onto the scene in recent years, and it looks set to be a key industry for many years to come. Essentially, FinTech can be defined as an industry that uses technology to improve activities in finance - this could include stock trading apps, robot-advisors, peer-to-peer lending sites and international money transfer apps.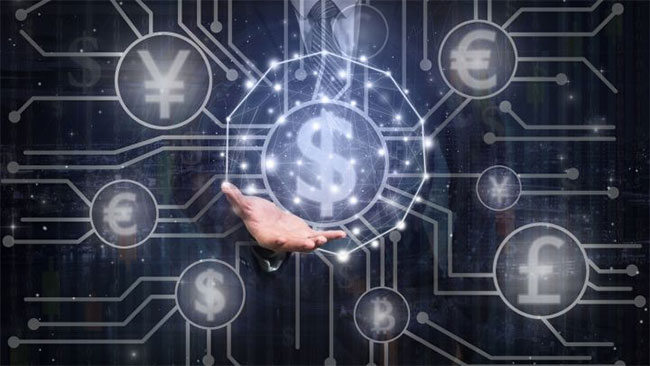 Virtual Reality
Virtual reality is rapidly rising in popularity and it is easy to see why. In addition to being used for leisure purposes in the gaming industry, virtual reality can also help in many different industries such as construction, job training, education, digital marketing, safety testing and therapy.

Alternative Medicine
People have often been interested in alternative medicine, and this has only grown with globalization and the changing marijuana laws in many states across the USA. CBD hemp oil from Salt Leaf Hemp has become hugely popular lately thanks to its ability to help with pain, stress and various different conditions. This means setting up a CBD hemp oil wholesale company could prove to be lucrative (CBD-rich hemp oil does not produce a "high" and is available over the counter in all 50 states).

Green Energy
There is a large global focus on switching to eco-friendly energy in a bid to slow down the damage done to the environment, and this means that green energy is a fast-growing sector. It is becoming increasingly mainstream with businesses opting for renewable energy and individ-uals making the switch to electric cars. In addition to a potentially lucrative area to work in, this is also important and noble work too.

Drones
Drones were first designed for military and security purposes, but now they are being used for a huge range of purposes which include construction, firefighting, cinematography, agriculture and leisure. Many businesses are even experimenting with drone deliveries which could forever change online shopping and allow for same day delivery. There is no doubt that drones will increasingly become a part of modern life in the next few years and there are many ways that you could capitalize on this.

Identifying emerging industries enables an entrepreneur to get in on the ground floor and capitalize on the surging popularity of these markets for maximum profit. The world is constantly changing which means that industries can fluctuate in popularity and it is important to be able to spot these changes early on. For those looking at emerging sectors, the above look set to be on the rise for the foreseeable future.


Hits: 8352 | Leave a comment