What Makes HydraFacial Worth Your Time and Money?
You may be getting regular spa facials and but HydraFacial is the facial treatment that will address almost all major skin issues like acne, dark spots, blackheads, sun damage, dullness, and uneven skin tone. It is becoming popular and its cost is just a little higher than spa facials. The spa facials only clean your skin at surface level but HydraFacial involves deep cleansing. The products used in spa facials may not be suitable for certain skin types and cause irritation, but HydraFacial has specialized serums for your skin problems. Here I have explained why this treatment is worth your time and money.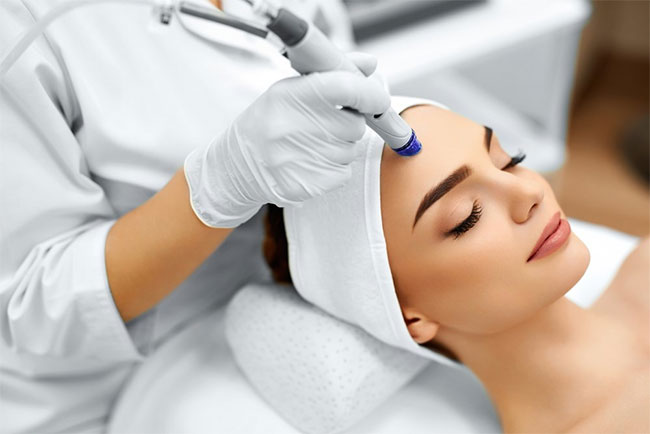 Efficient and Effective
HydraFacial is not time-consuming. It is done in 30 minutes or less. Thanks to the efficiency of the HydraFacial machine. As it is a medical treatment, it's more effective and result-driven than the regular spa facials. It's also a customizable facial to treat any specific skin issues like acne or pigmentation. A machine of the same brand is used for HydraFacial, leading to unvarying results from provider to provider. The average cost of this facial is 150$. A regular regime of HydraFacial Toronto not only improves your skin but also reduce wrinkles and fine lines.
Exfoliate and Detox
The HydraFacial device is used to remove dirt and dead skin cells. It uses Vortex Technology, which means its tip whirls on the skin and exfoliates the accumulated dirt and dead skin. You can also upgrade for a diamond tip for deeper exfoliation.
Frosting with Peel
After cleaning and exfoliation, a GlySal Serum is applied to cleanse your face further. It is an acid peel containing Glycolic and salicylic acid to foster your face. The concentration of this solution is also customized according to skin requirement. A lower concentration of the acid peel is used to avoid over exfoliation. The peel causes a slight tingling sensation but it's normal.
Vacuum-clean:
The HydraFacial treatment further involves the extractions that are very different from the painful squeezed extraction by hand that you would tolerate in spa facial. HydraFacial extractions are performed by using a mini vacuum. The vacuum sucks up all the debris and impurities embedded in your pores. The extraction process takes 3 minutes and you can see the removed gunk and blackheads collected inside the nozzle of mini vacuum. This process is completely safe and does not damage the skin. The hoovering function of vacuum causes skin redness which gets normal after some time.
The Goodness of Serums
The serum infusion is the last step that rejuvenates your skin and produces a glow. Besides the standard HydraFacial serums, you can choose from the serum upgrades that combat the specific skin problems like acne, dark spots, or deeper lines. These specialized serums are called boosts. The serum is infused in the skin with the help of that device. The standard serum contains hyaluronic acid, collagen enhancing peptides, and antioxidants that leaves your skin glowing and refreshing.


Hits: 6714 | Leave a comment