Collection Spring-Summer 2010 by Marko Mitanovski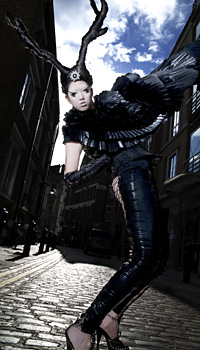 Marko Mitanovski is a Fashion Designer and Graduate of the "College of Design", Belgrade, Serbia. His collection Spring - Summer 2010 is unique and provocative and attracted the attention of people and media at London Fashion Week, where it was presented as part of Vauxhall Fashion Scout's "One to Watch" show.

"I was inspired by elements of Renaissance costume, which I experimented with. I exaggerated and transpired collars in several ways by pleating Eco leather, to honour the silhouette of the costume - the collection is not an integral vision of Elizabethan costume, but its replica of the basic theme", commented the designer Marko Mitanovski.

His designs have also been showcased at ceremonies including the "Nokia L'Amour Award", in which he was awarded "Best Young Designer" and at Belgrade Fashion Week in October '08.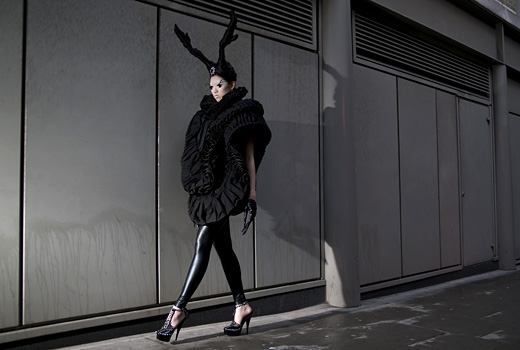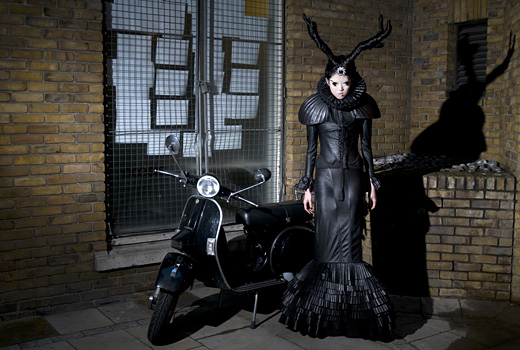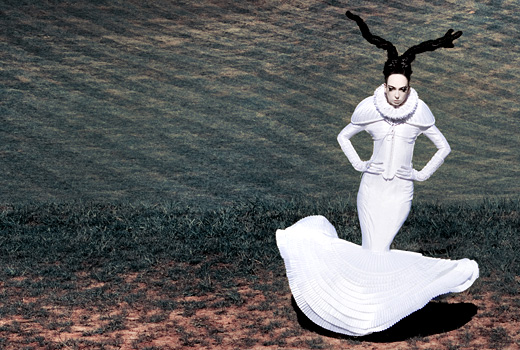 Photos:

1. - 3. Photo: Anne Marie-Michel
Hair: Nina Butkovich-Budden
Make-up: Issidora
Model: Angie Ng
Art director/stylist: Claudia Behnke

4. Photo: Marko Sovilj
Model: Maja Atanasijevic
Hair: Nina Butkovich-Budden
Make-up: Issidora


Hits: 15341 | Leave a comment