Kawaii nail art from Japan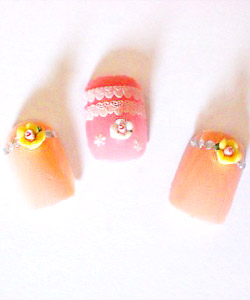 The Japanese culture is known for its uniqueness. There are some elements of the Japanese culture that are hard for others to absorb. One of these elements is the kawaii phenomenon.

Since the 1970s, cuteness, in Japanese kawaii (literally, "loveable" or "adorable") has become a prominent aspect of Japanese popular culture, entertainment, clothing, food, toys, nail art, personal appearance, behavior, and mannerisms.

Japanese nail art is all about kawaii. The girlie cuteness of it is neither tacky or vampy – the nails are always sweet, cute and childish. That is why the Japanese nail art scene is presumably one of the most vibrant in the world. It reflects the rich fantasy of the Japanese nail artist, who are disposing with a wide range of precious jewels, boats, feathers and other designs, not to forget the nail calligraphy and painting.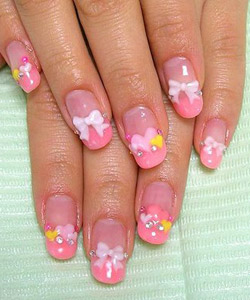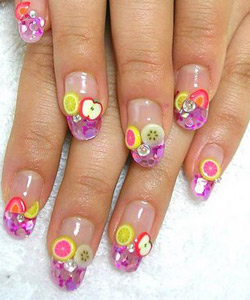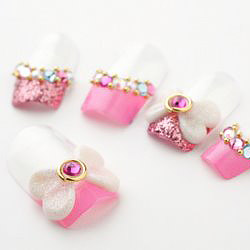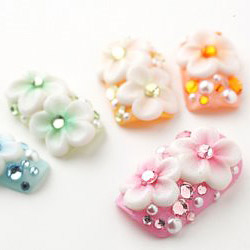 The nail artists in Japan have tried to create three dimensional nail extensions by using charms and other jewelry along with sculpture powder on the nail chips.

They use hand-painting or airbrush techniques on the acrylic nail chips that are then attached to the real nail underneath.

This isn't French manicure or acrylic nail either. It's one to two inches of nail extending past the tip of the finger. The Japanese even created a trend for accessories that help you function while wearing the nail extensions.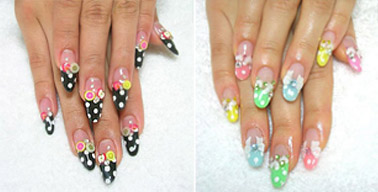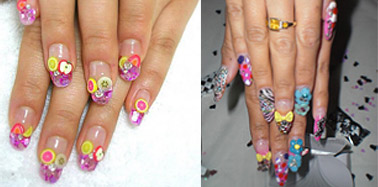 3d nail art with stereoscopic designs is made by quickly applying a paint-like substance called 'mixture' over the nails and forming the shape you want before drying. When creating designs such as flowers, each part is made individually in advance, then put together and glued on to the nail chip.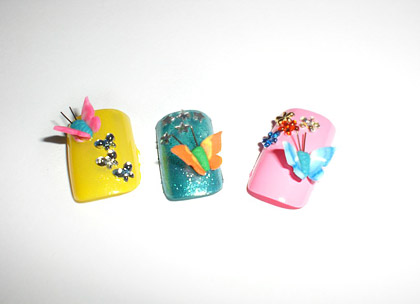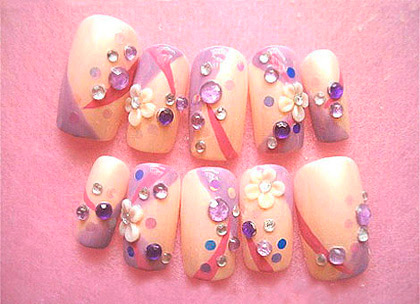 Photos: cosmetics-zone.blogspot.com
Hits: 37210 | Leave a comment