History of trousers
Today is difficult to imagine how in the past the trousers were considered as typically male garment, that is not appropriate for women. Modern trends offer wide selection of pants for both men and women's wardrobe.
The story of trousers begins in Ancient East. After that, this type of clothing is used by some European tribes. Trousers of various design were worn throughout the Middles Ages in Europe, especially by males. Widely spread in 15 and 16 century, the trousers were made in variety of styles.

Loose fitting trousers were worn in Byzantium under long tunics, and in other parts of Europe, the trousers varied in length and were often closed at the cuff or even have attached feet covering, although open legged pants also seen.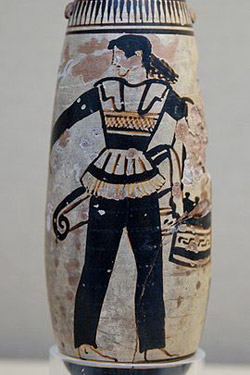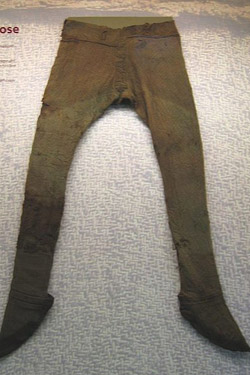 France is the first country that "decorated" the pants with all sorts of decorations such as ribbons, embroidery and precious stones.

In modern Western society, males customarily wear trousers and not skirts or dresses. There are exceptions, however, such as the ceremonial Scottish kilt and Greek foustanella, as well as robes or robe-like clothing like the cassocks of clergy and the academic robes, both rarely worn today in daily use.

Now the pants are considered as the most democratic kind of clothing which is used by both men and women. The classic model remains modern to this day – straight trousers that reach to the ankle. They are ideal for office work and business meetings. You can combine them with a jacket or a suit or a coat, if it is the same material. Jeans are considered as classic. They are always modern and appropriate for your free time. Can be decorated with sequins, stones or beads.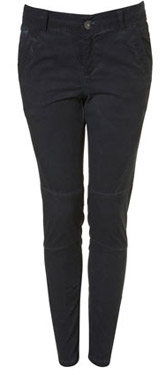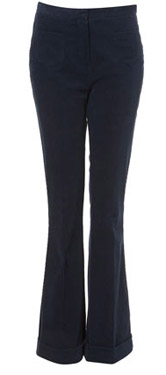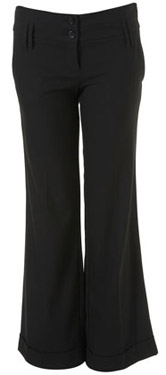 Among certain groups, low-rise, baggy trousers exposing underwear became fashionable; for example, among skaters and in 1990s hip hop fashion. Wide pants are the best choice for the summer. The most commonly used fabrics are organza, silk and linen. Bermuda shorts are the other popular type of trousers. They are comfy but not suitable for work. You can combine them with all kinds of shoes.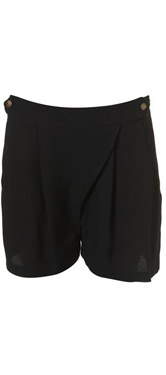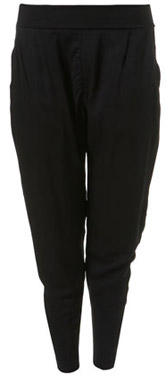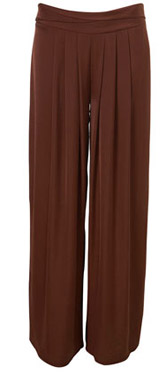 Photos:
1. Amazon wearing trousers and carrying a shield with an attached patterned cloth and a quiver. Ancient Greek Attic white-ground alabastron, ca. 470 BC, British Museum, London © Bullenwächter / wikipedia.org
2. Germanic trousers of the 4th century found in the Thorsberg moor, Germany © Marie-Lan Nguyen / wikipedia.org
3. - 8. Trousers, topshop.com


Hits: 32875 | Leave a comment