Benetton Presents The Spring-Summer 2011 Men`s Collection
LIGHT AGE - A shirt and … you're all set: this seems to be what United Colors of Benetton is saying. In fact the striped or plain-colour shirts are uniquely cool and light. If we then pair them with gabardine trousers – long or Bermudas – we'll be ready for even the very hottest weekend in summer. Pale blue, white and green with a touch of grey are, as always, the most appropriate colours. Make sure everything has a slightly crumpled air to be sure you won't risk looking too formal.
MILITARY GYM - These guys seem fresh out of an army camp gym. The visual impact is immediate: cotton canvas for jackets/shirts mixes with the jersey of T-shirts and tracksuit trousers; khaki teams with mottled grey or green; shirt checks also appear on pocket and zip details. The result is a fully-fledged task force all set to fight ... those extra pounds.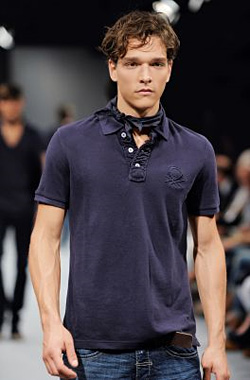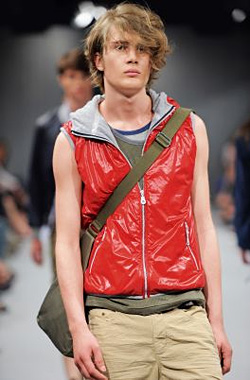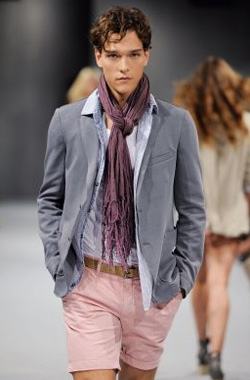 SUMMER COLORS - Freedom to mix colours in the season best suited to this activity. A rule-free mix 'n' match creating attractive colour schemes with unexpected results. Glossy and matte fabrics, contrasting lengths and volumes, different weights: any "misuse" is allowed as long as it generates a new image of summer vitality.
SUNDAY BRUNCH - A casual look for an increasingly popular social event. You can wear what you like, from a two-piece suit to a knitted cotton top with Bermuda shorts, as long as everything has a totally informal look. The palette includes shades of blue matched with touches of brighter tones like red and turquoise. The fit is often roomy, to comply as much as possible with the relaxed mood of this Sunday opportunity for meeting our friends.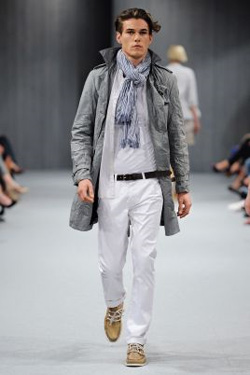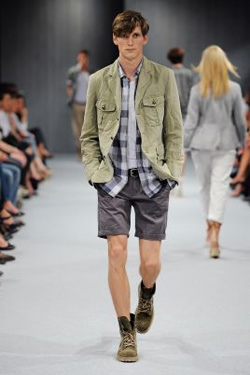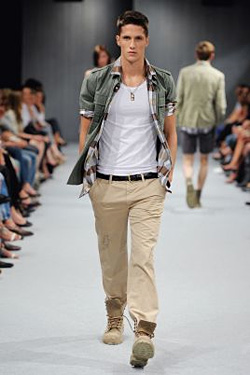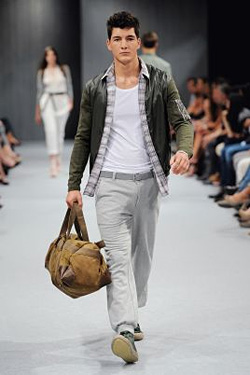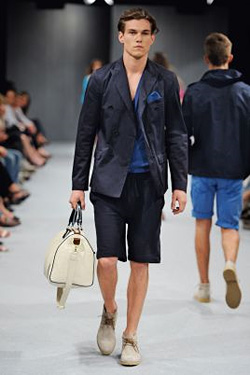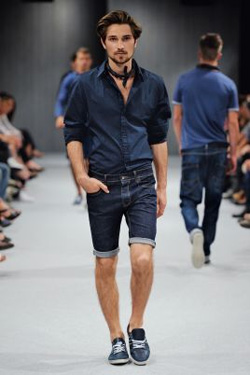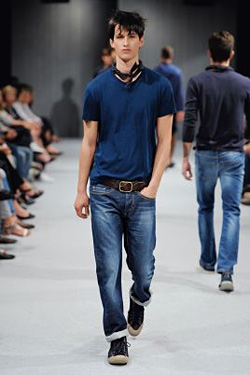 Hits: 17950 | Leave a comment