Hot bridal fashion trends for romantic summer
Summer, scent of sea and romance, sunny days and warm evenings. Beautiful time for planning the wedding ceremony. Your child's dream is about to come true - to be dressed in a beautiful wedding dress. You probably already know how do you want to look like a bride, but when you dip into the sea of wedding dresses, you will see that the choice is not easy. Stick to the fashion trends and you won't be wrong.
Romantic ruffles
Ruffles can be seen in many wedding dresses this summer. They sway romantic in step of your walk to the alter. Choose them if you want to look very feminine.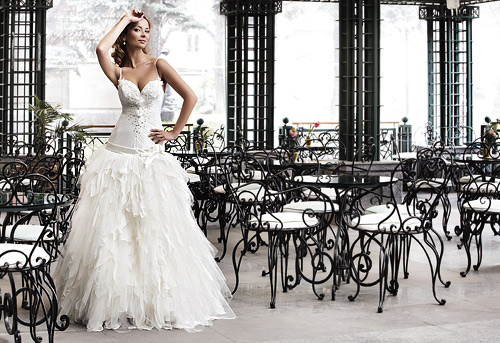 Size matters
Pleated fabrics create models with incredible volume. A huge flower can be placed on the shoulder or the waist. Some dresses can be worn with an elegant hat with a large brim.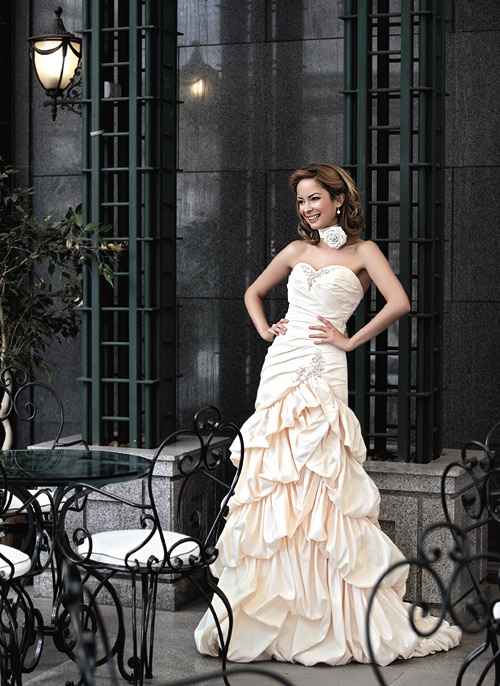 Back is the new face
Many designers make an accent in the back of the bride. A bare back dress is very sexy, especially with a big flower on the waist. Asymmetric length and necklines are preferred by designers, shoulder-straps and sleeves are back in fashion.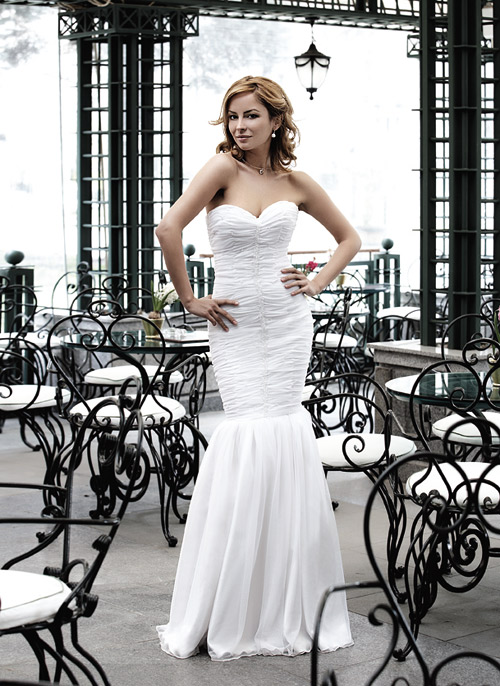 Light fabrics
In the hot days it is very important that you feel comfortable in your clothes. The sheer fabrics dominate - tulle, lace and chiffon. Chiffon is very suitable for a wedding on the sea coast.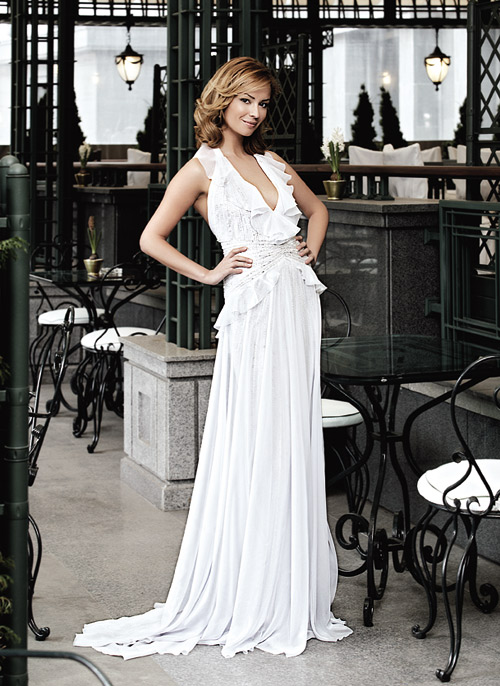 Color details
In fashion this season are color accent in rouge, champagne, gray and coffee. Color floral details can make the simplest white dress very original. Satin stripes that underline waist can also be in contrast of the main color.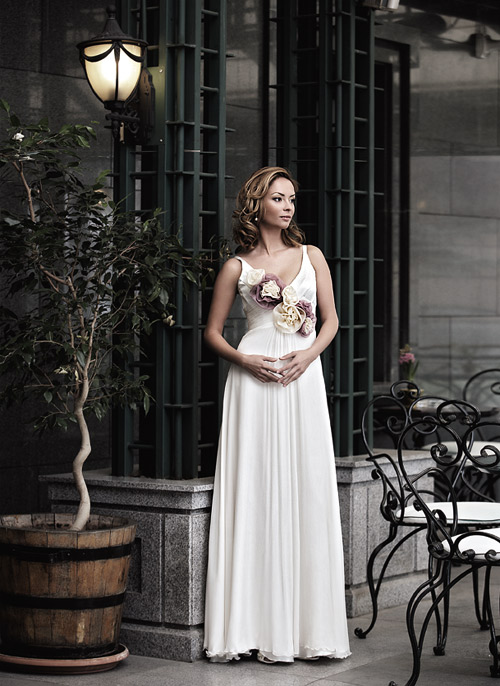 Wedding shoes
Pointed shoes are very fashionable this summer and match well with a knee-length dress. Open heel shoes with a tender strap in the 50s style are also a good choice. Swarovski crystals traditionally embellish not only the dresses, but also the shoes.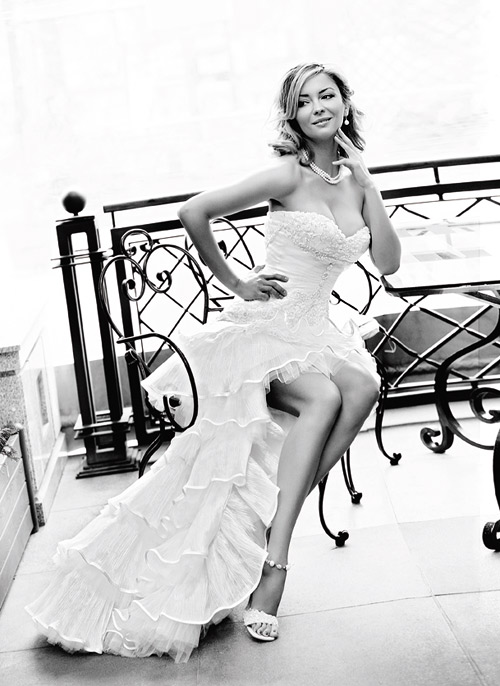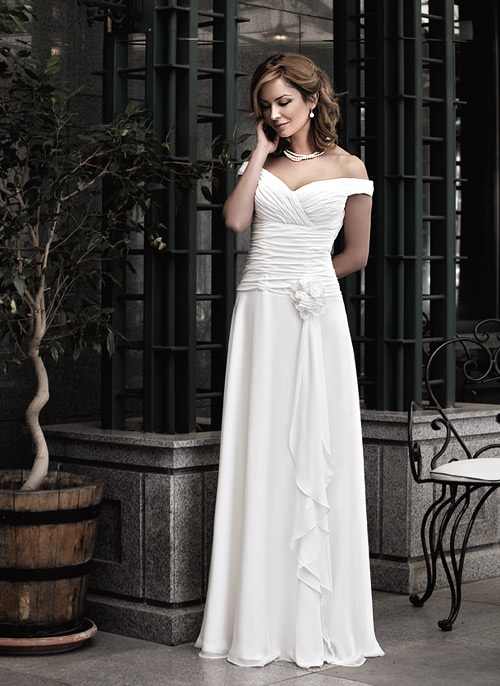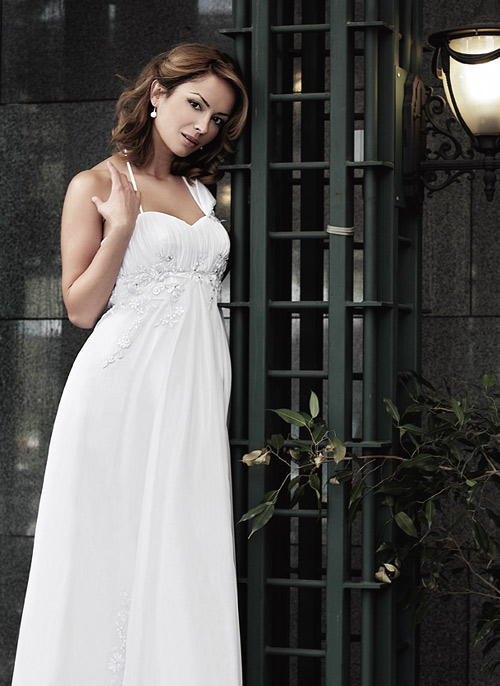 Photos:

1. Model of Svatben center Sofia
2. Model of M.Tyler
3. Model of Fortuna style
4. Model of Virginia Atelier
5. Model of Astela Atelier
6. Model of Atelier SIMON
7. Model of Mon Amour
8. Model of Az i Ti


Hits: 18566 | Leave a comment