Spring-Summer 2011 Beachwear of Benetton
JUNGLE FEVER - Bold colours teamed with natural shades give an exotic air to bikinis, cover-ups and men's boxers. Turquoise and brown or beige and magenta create tranquil contrasts, perfect on reversible swimwear. Floral and geometric patterns can be freely paired with irregular stripes. The "fluid" look of viscose creates soft draping on asymmetric cover-ups.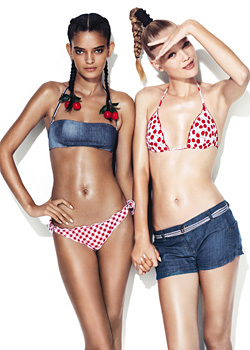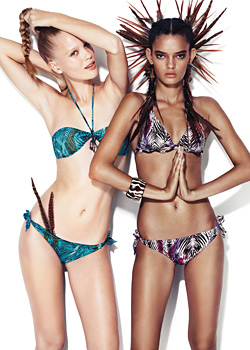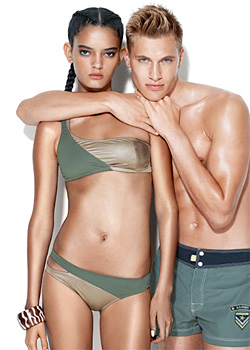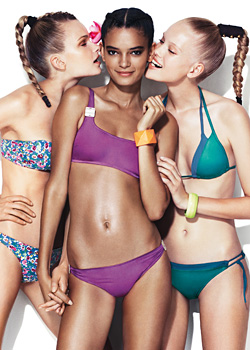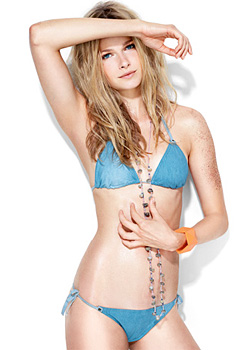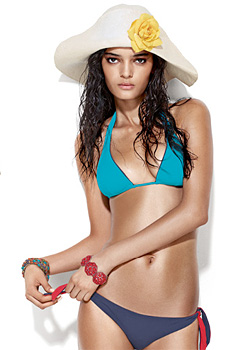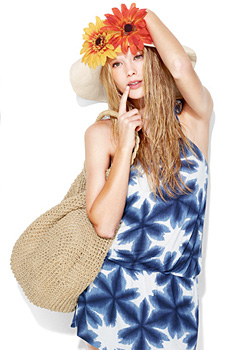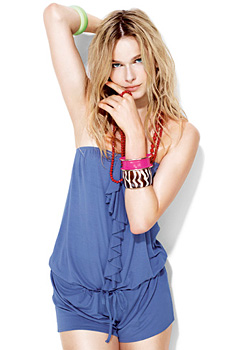 CRUISE TIME - A sophisticated style expressed through two-piece swimwear and cover-ups in dress or maxi playsuit styles. "Neo-batik" blue and white are the prominent colours in a story where purples and taupes also play a role. Beads and metallic or translucent appliques add a precious touch.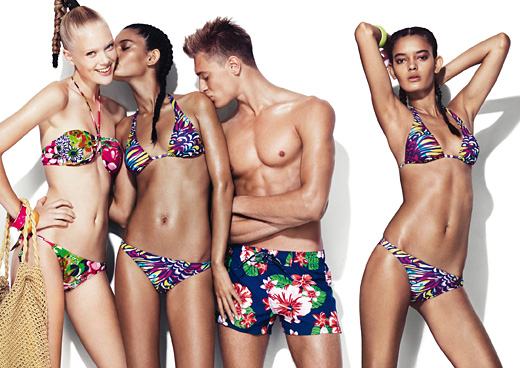 BORA BORA - Violet, fuchsia, lime, yellow and turquoise lead us naturally to an island where the main article of clothing is only and always a swimsuit. Both she and he display hibiscus flowers on skimpy bikinis and boxer shorts. In this theme, brightly coloured cover-ups take the shape of softly draped maxi dresses.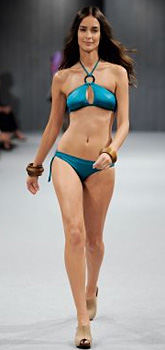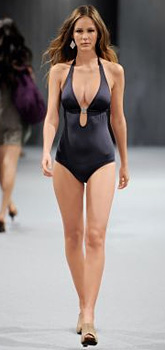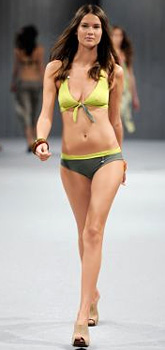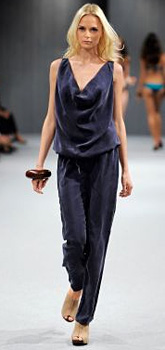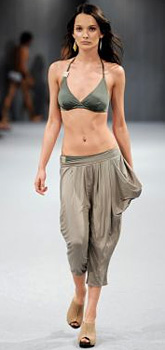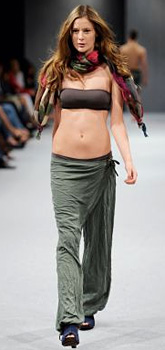 Hits: 18439 | Leave a comment