Bibian Blue collection Spring/Summer 2013 at Valencia Fashion Week
The designer BIBIAN BLUE shows in VALENCIA FASHION WEEK her collection "Roses Lullaby":  "A spectacular proposal for the next season Spring/Summer 2013, where we can see for first time in the cat wall  a selection of wedding dresses full of femininity and surprising sweetness.
INSPIRATION
Lullaby, childhood, dolls, cutting sticker, collage, talc, shabby chic, roses, angels, cages, laces, birds, wings, butterflies, peonies….
COLLECTION
Apotheosis of color, with a back to childhood, sweet and pastel shades, vintage prints and collages in corsets. There is a contrast of colors, crochet textures and a great use of lace and sheer fabrics, chiffon and tulles. In prints, a lot of flowers in all  the colors we can imagine.  Basic and elegant shapes. Big volumes in night skirts and bridal dresses.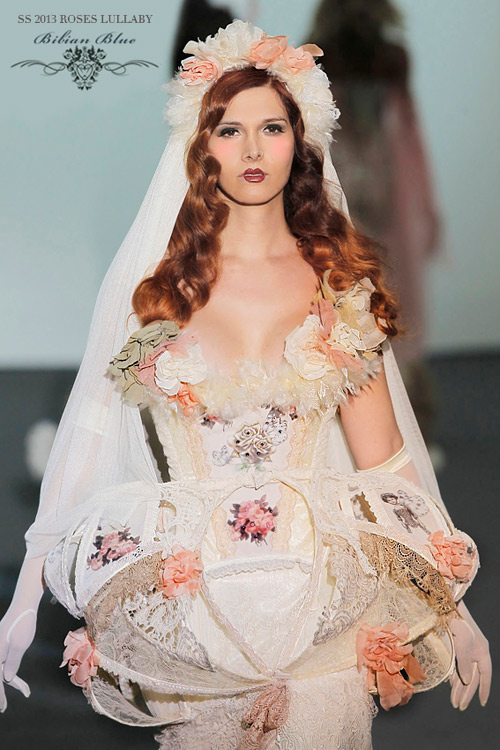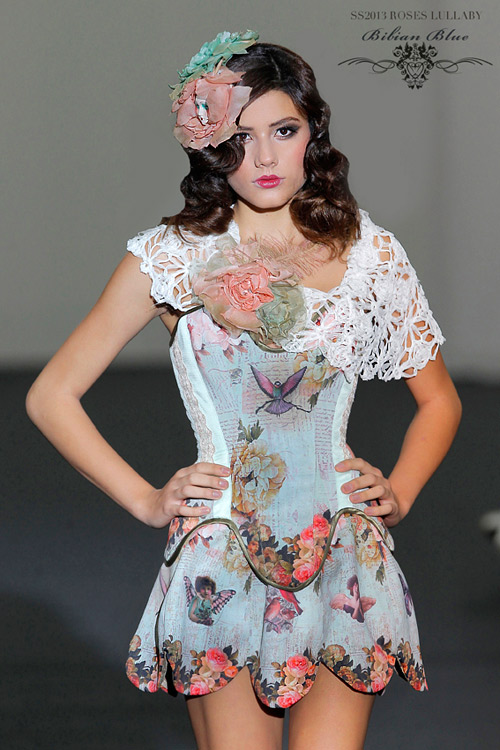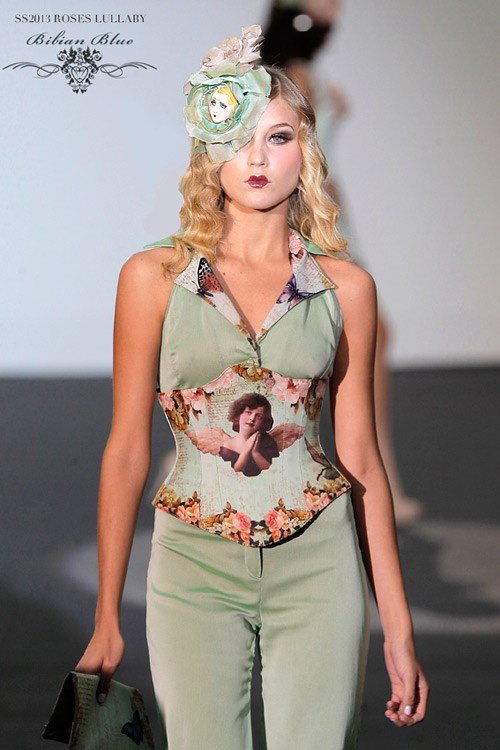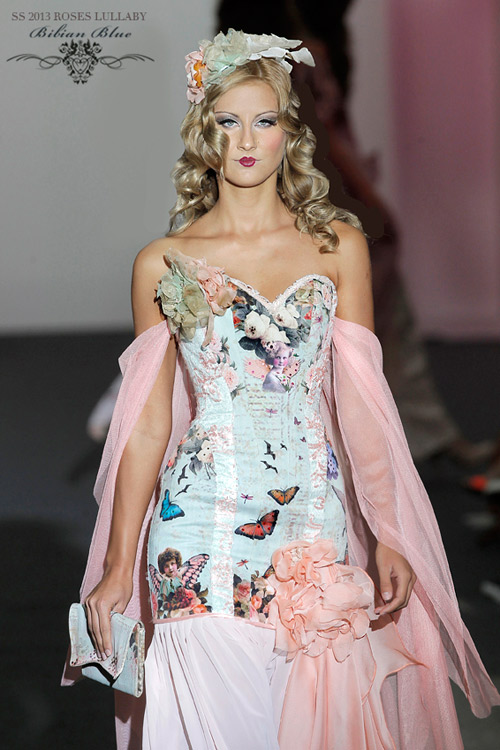 The palette captures a super feminine essence, fresh and lively in soft colors, inspired in vintage dolls and candies. Colors like  sweet mint green and soft lavender or a sugary bubblegum pink. Colors which are balanced by desaturated pastels like vanilla or pearl grey, acting as neutral.  The accents are in charge of black and chocolate brown.
Collaborating in prints Victoria French's illustrator, and "Sally's song" pretty dolls exclusively for the collection.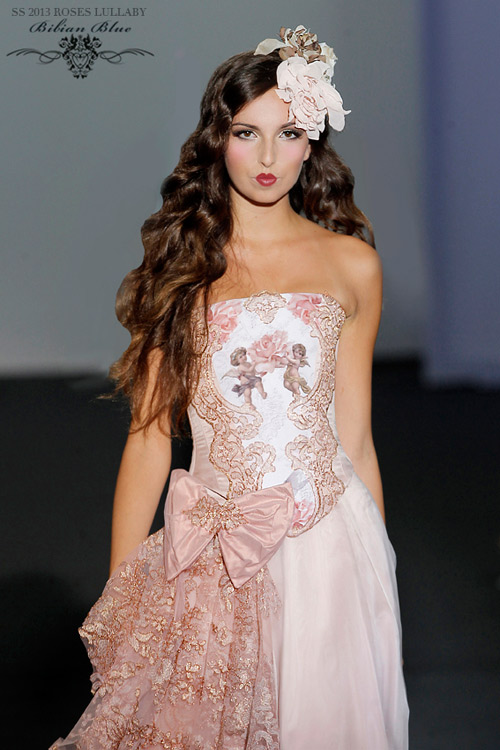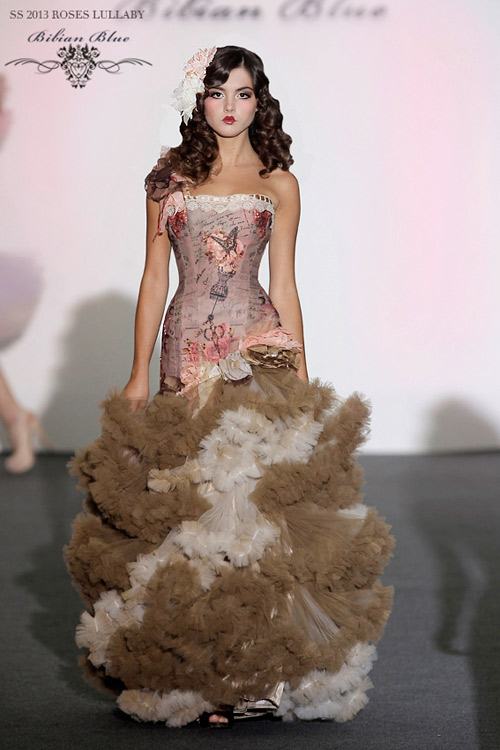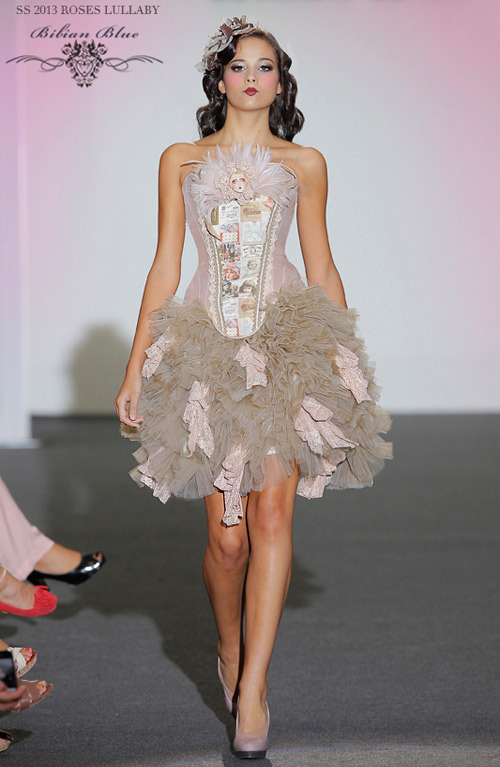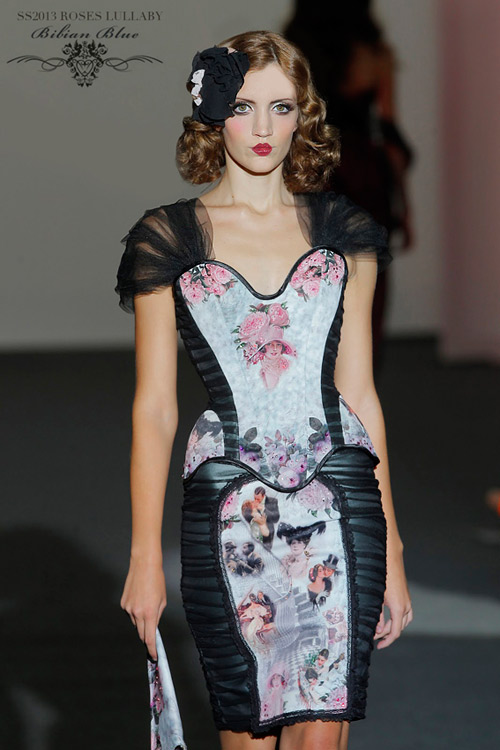 Hits: 13950 | Leave a comment