Fast fashion - one successful philosophy
Fast fashion consists of collections based on the most recent fashion trends presented at every year's Spring and Autumn Fashion Weeks. The main idea is garments to be designed and manufactured quickly and cheaply, which allows consumers to take advantage of current clothing styles at a lower price. In Fast fashion production cycles are compressed into 4 to 6 weeks and in some cases even less than that. This creates more buying seasons in the same time and space.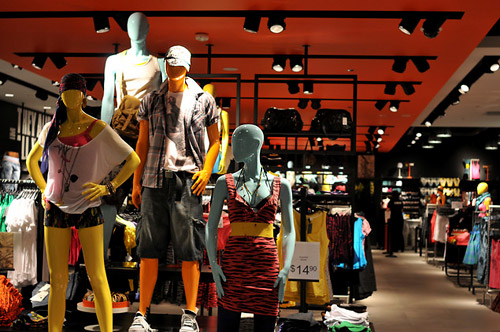 The whole thing has grown from a product-driven concept based on a manufacturing model 'quick response', developed in the USA in the 1980s, to a market based model of 'fast fashion' in the late 1990s and first decade of the 21st century.
'Quick response' is now used to support Fast fashion, creating new, fresh products. It helps to increase production and efficiency by using new technologies.
The concept of Category management, which is defined as 'the strategic management of product groups through trade partnerships, which aims to maximize sales and profits by satisfying customer needs', gives retail buyers opportunity to collaborate with foreign manufacturers to keep prices at a minimum and increase the market's total profit.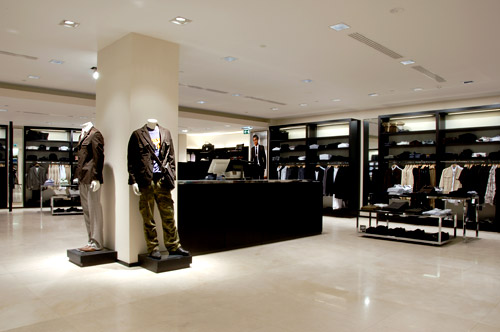 The key ingredient for Fast fashion is Marketing. It creates the desire for consumption of new products.There are some companies which instead of advertising invest in store layout, shopfit and visual merchandising to attract customer's attention.

Some of the most popular Fast fashion brands are Zara, H&M, United Colors of Benetton, Forever 21, Gap, Peacocks, Armani Exchange, Topshop, UNIQLO, Rue 21, Dots.

Photos:
1 - H&M store
2 - Zara store



Hits: 84281 | Leave a comment