Fall-Winter 2013/2014 Haute Couture Collection by Jean Paul Gaultier
In his Fall-Winter 2013/2014 Haute Couture Collection, Jean Paul Gaultier employs richly saturated shades of black, red, and gold along with a dizzying array of big cat prints on coats, jackets, tights, cuffs and scarves.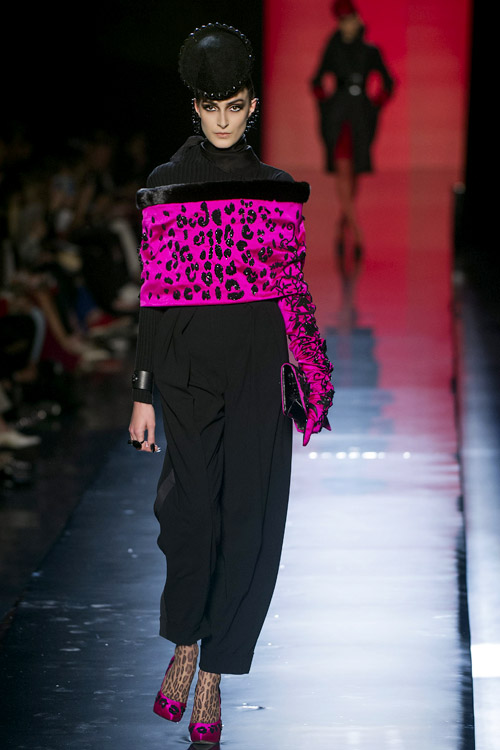 It's about the powerful woman - bold, daring and impressive - combination of a modern Mata Hari, a Parisian femme fatale, a fashionable Catwoman.
Key ingredients are statement shoulders and tight waists.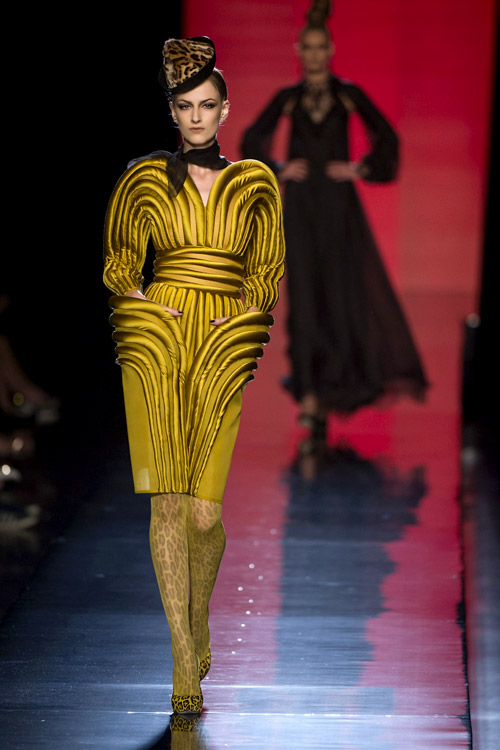 He aims to turn 'cougar' into an adjective of praise.
Gaultier's outerwear is the strongest part of the collection, including trim jackets with mandarin collars and leopard fur cuffs, cozy funnel-necked toppers, mustard-colored leather blazers, fur-lined leather capes complete with oversized hoods, even coats bursting with multi-colored marabou feathers.
Collection offers elegant wide pants-length pockets, above the knee skirts, ankle-length pants and floor-length dresses, too.
Used materials are silk, tweed, satin, fur, cashmere, tulle, rhinestone, velvet, chiffon and leather.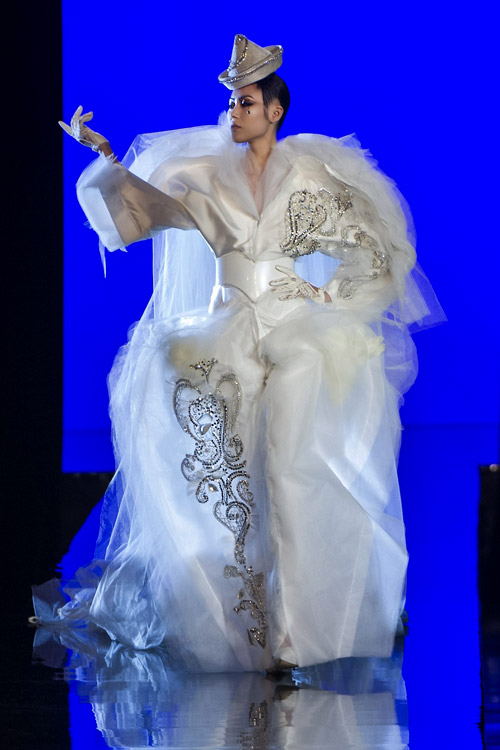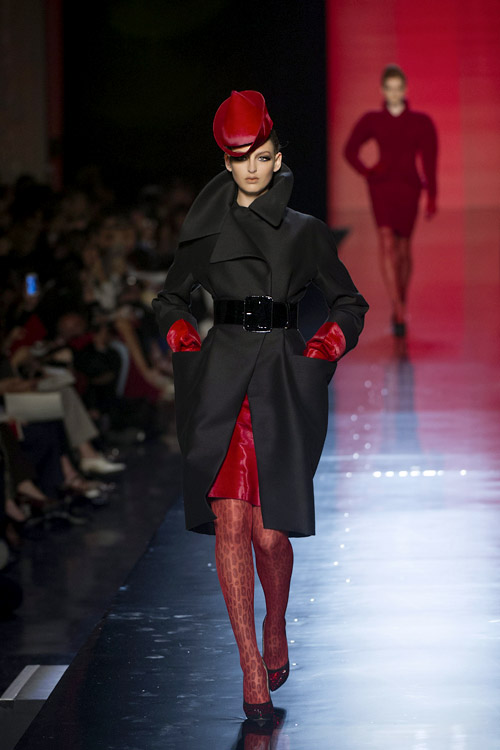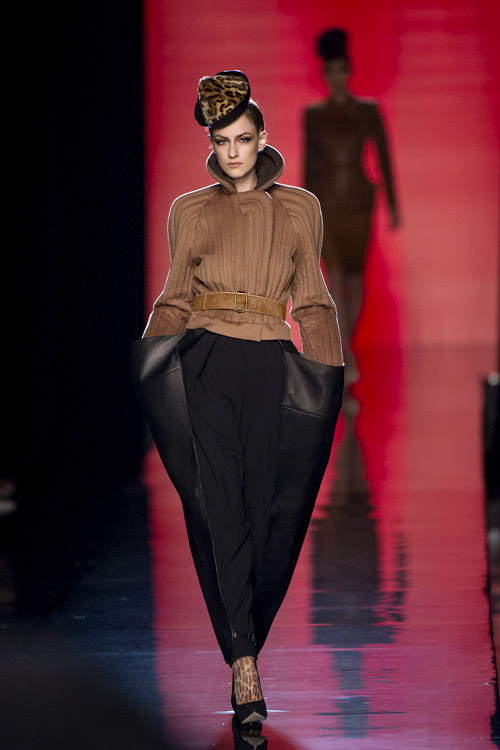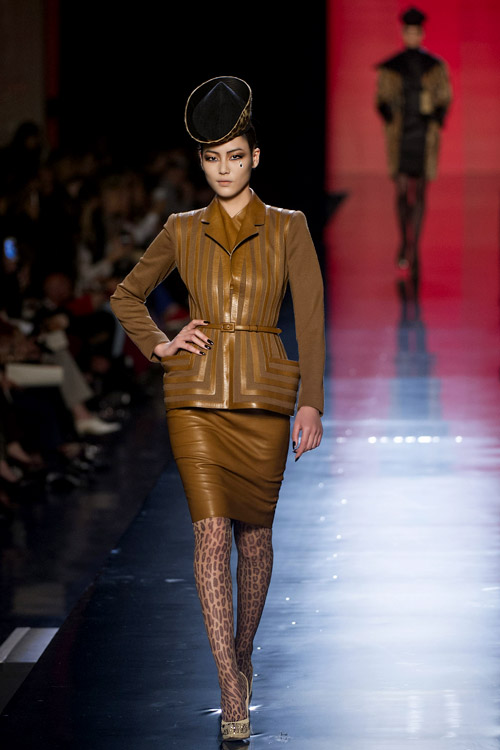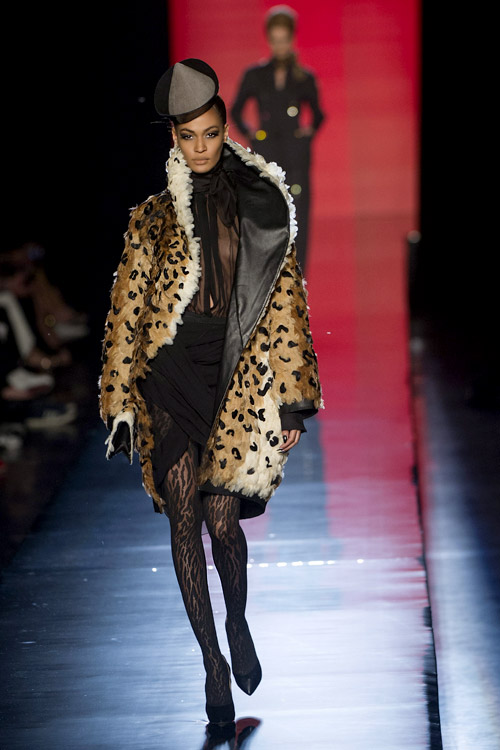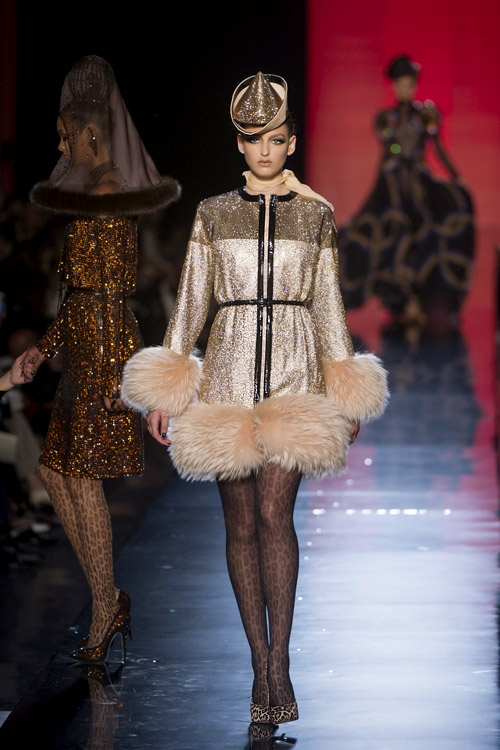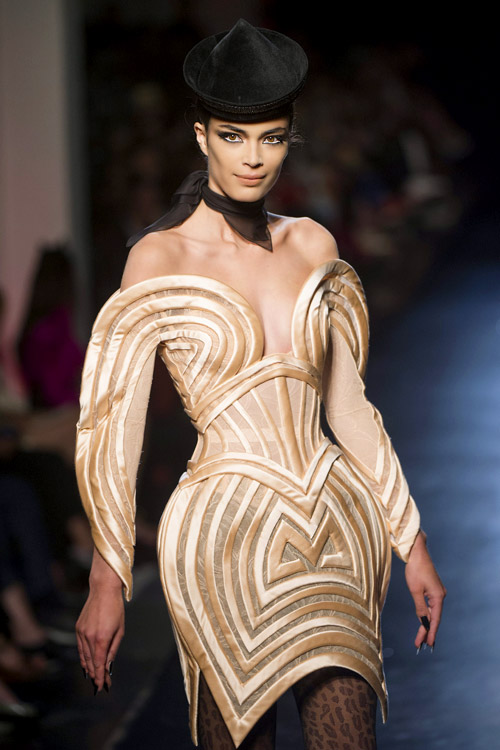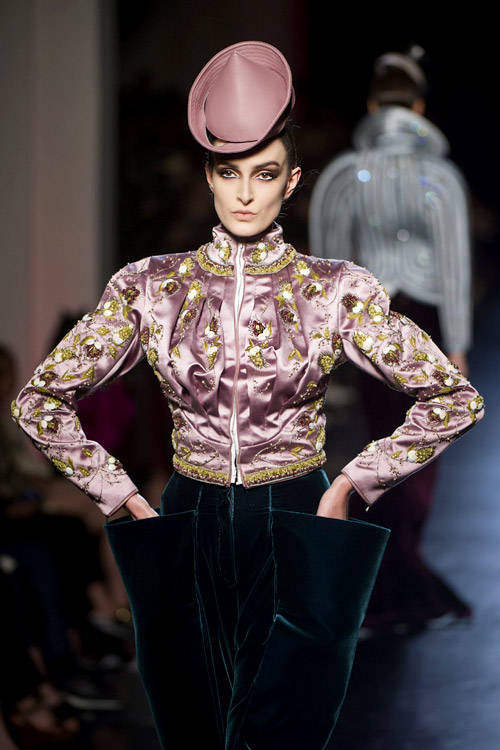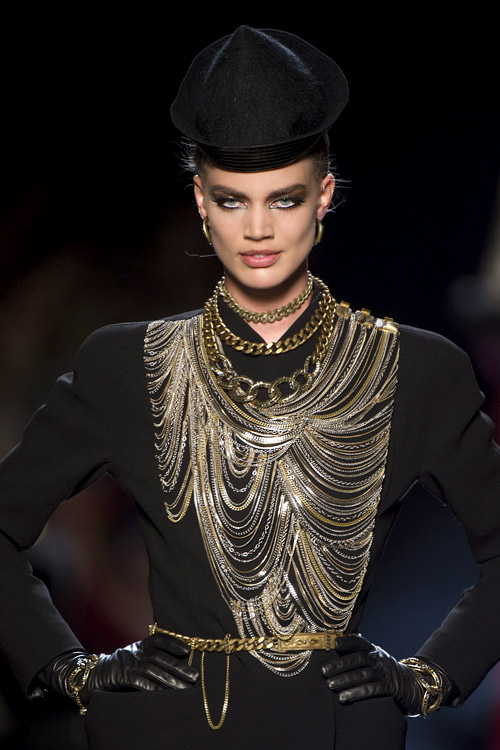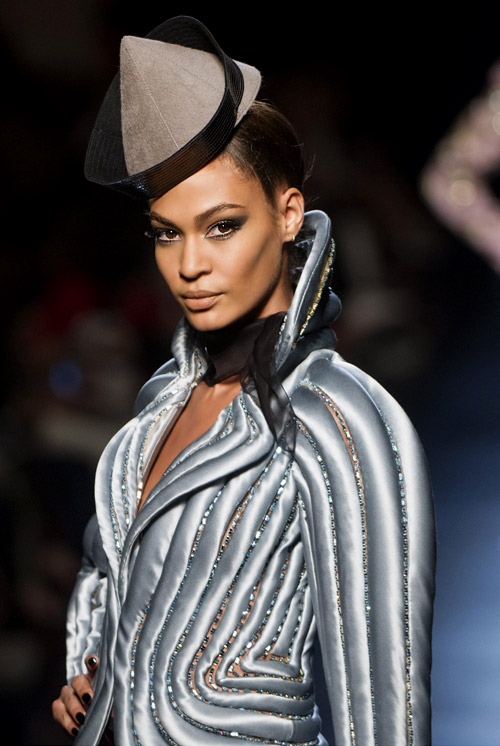 Accessories includes: cone-shaped mini-hats, scarves, wide belts, dark sunglasses, big earrings, and outfit matching bags and gloves.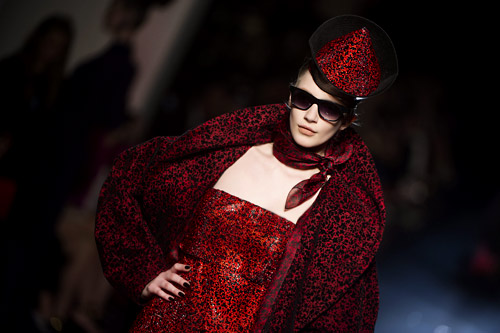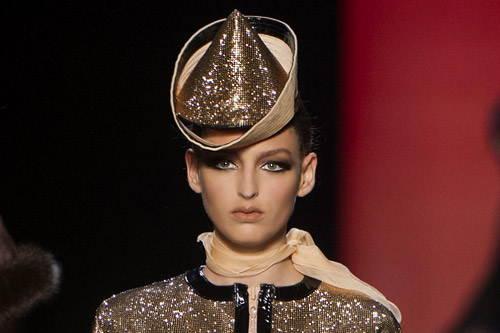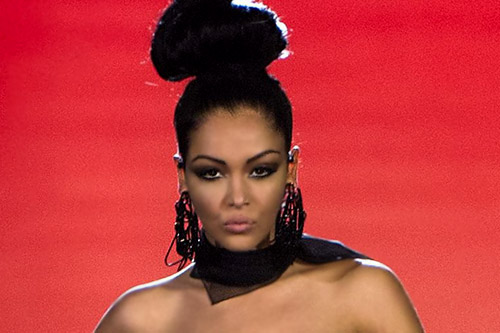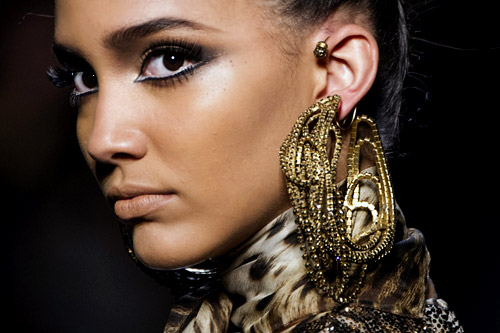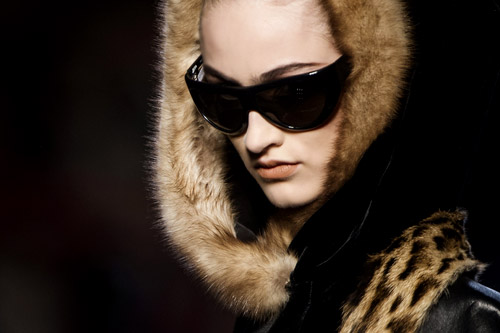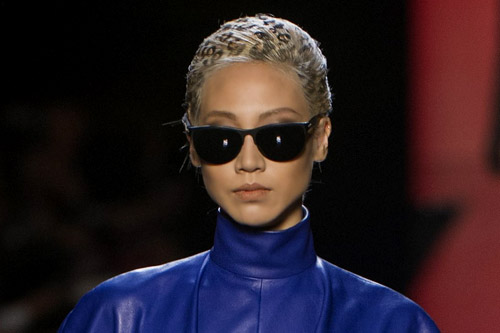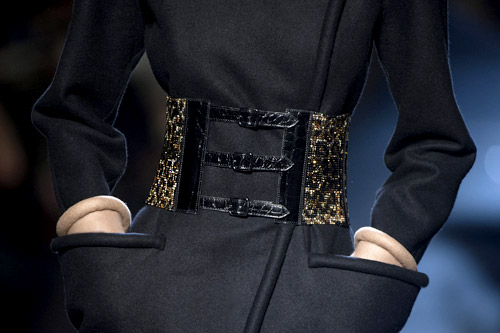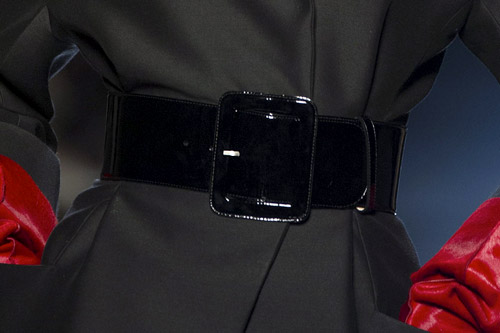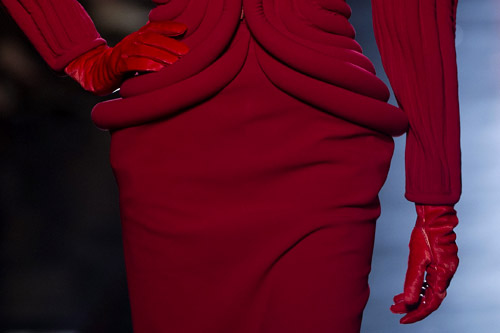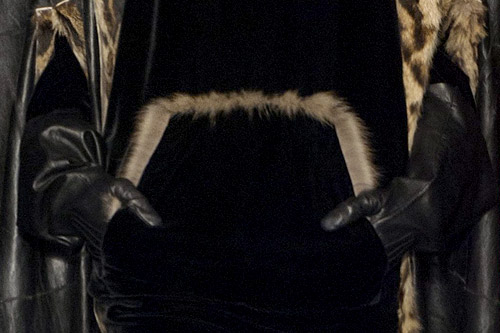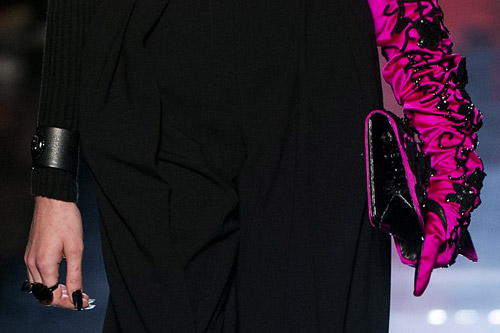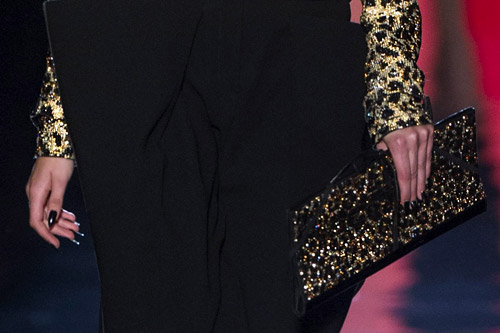 Photos: Models presenting creations of Haute Couture Fall-Winter 2013/14 Collection by Jean Paul Gaultier during the Paris Fashion Week, France, July 3,2013 BGNES



Hits: 11784 | Leave a comment