"HERVÉ LÉGER BY MAX AZRIA" collection for Spring-Summer 2014 at New York Fashion Week
And now we head to the runway at New York Fashion Week and check out the latest fashion creations by Hervé Léger. Once again, the label's designer duo dismissed the usual "sex appeal" dresses and opted for a more sophisticated look. And meanwhile, they've added swimsuits to their line-up of famed skin-tight bandage dresses.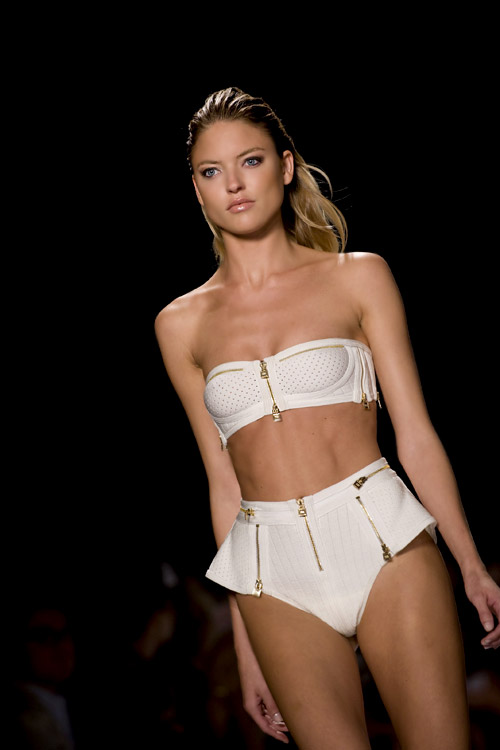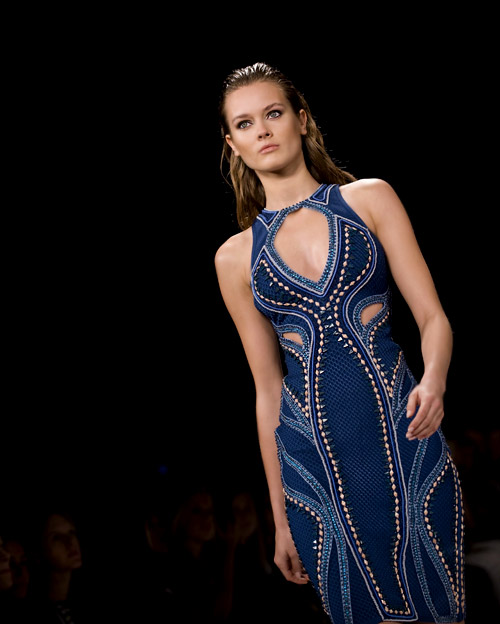 The Hervé Léger signature bandage dress made its way down the runway on Saturday at the Mercedes-Benz Fashion Week in New York.
But the label's husband-and-wife design team, Max and Lubov Azria, experimented with hemlines and zipper details, adding swimsuits and separates to their line-up of skin-tight dresses.
However, Max Azria said his muse stays the same.
Max Azria, Designer for Hervé Léger, said, "She is a very aggressive and sexual woman who wants to be the one. And she just has to wear Hervé Léger to be herself and and she will be number one."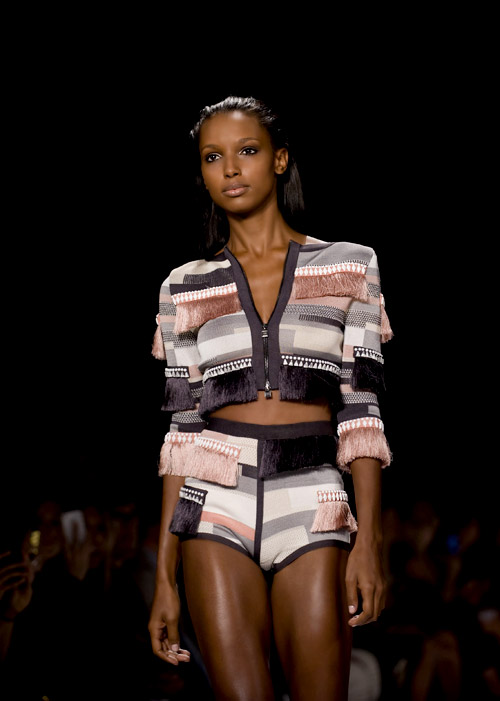 Added to the line-up of bandage dresses adorned with zipper details, leather fringes and beadings were swimsuits, both bikinis and monokinis.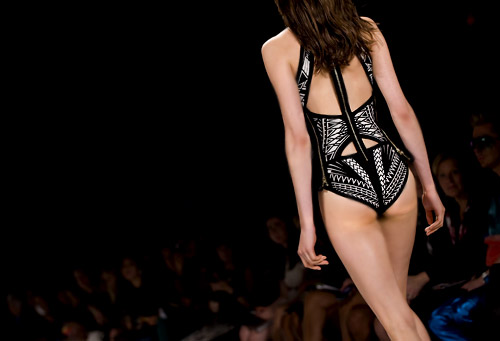 The colour palette stayed strong and neutral, with black, grey and white dominating the runway with splashes of deep blue.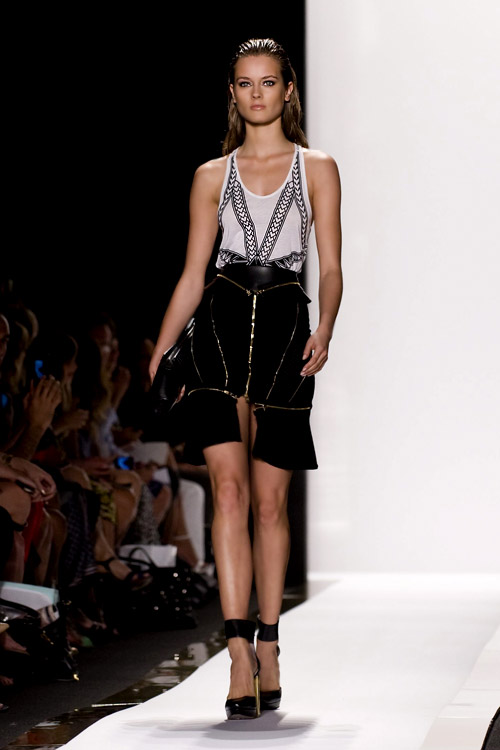 For spring the duo gave extra attention to the waist, with structured corset belts often finishing looks, paired with geometric heeled pumps.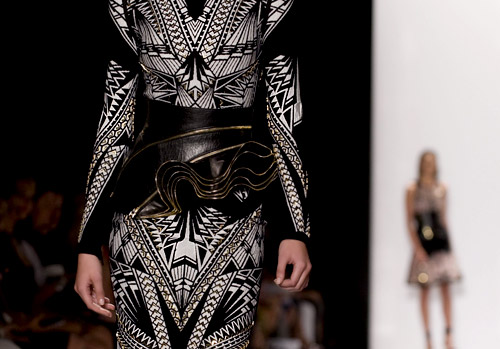 Lubov Azria, Designer for Hervé Léger, said, "The great thing about Hervé Léger is always trying to reinvent. We do not want to change the shape but we are playing this season with hemlines. We have details like zippers for example that we can actually sort of play with zippers. We can zip, unzip, there is different lengths. There is a lot of newness that I think is coming out on the runway this season."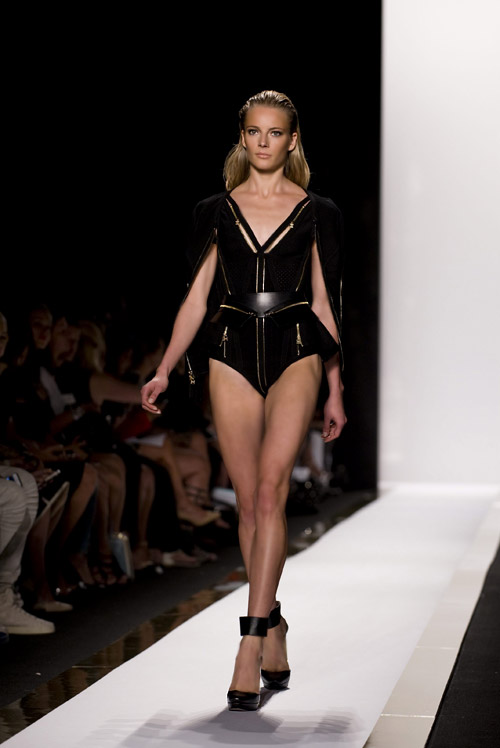 The iconic bandage dress - famous for strips of fabric that hug a woman's body in all the right places - has been a favourite of Hollywood actresses and models since the 1980s.
It is still a favourite of many celebrities today such as pop superstar Nicki Minaj, who was in the front row of Saturday's show.
Here are some more models from Spring-Summer 2014 collection by Hervé Léger: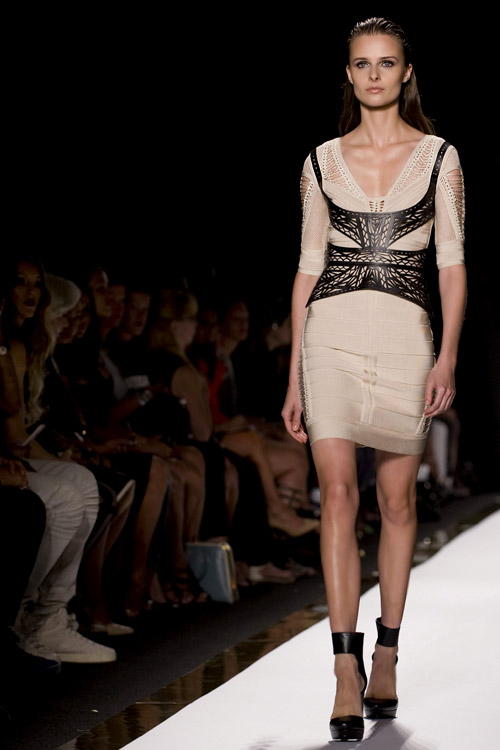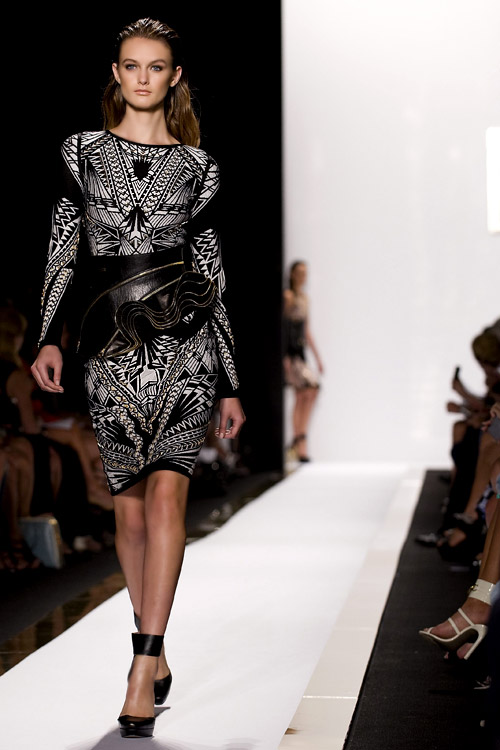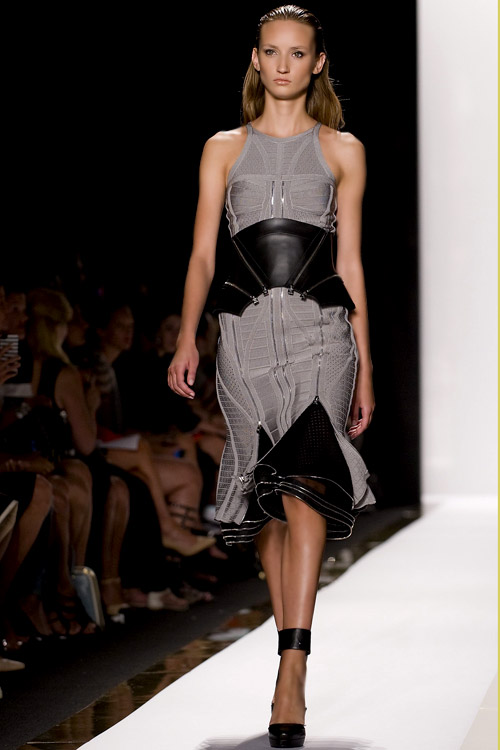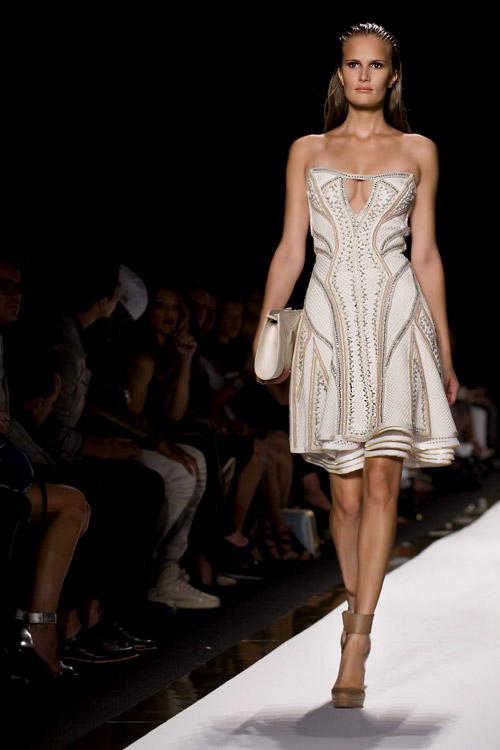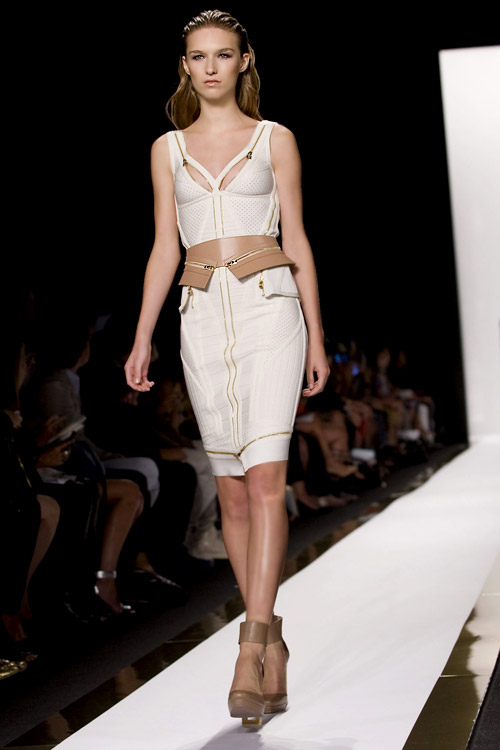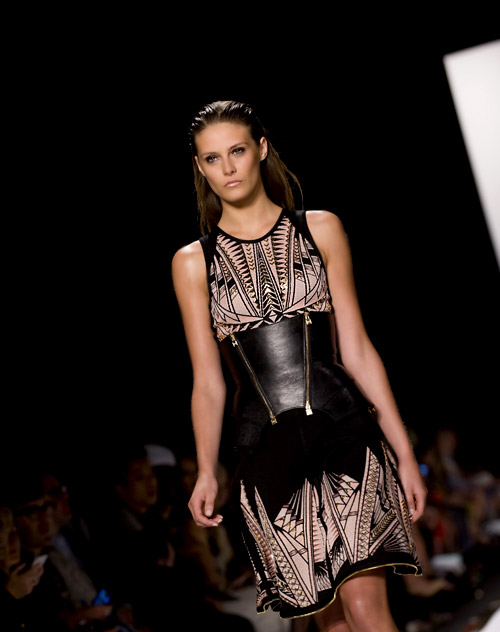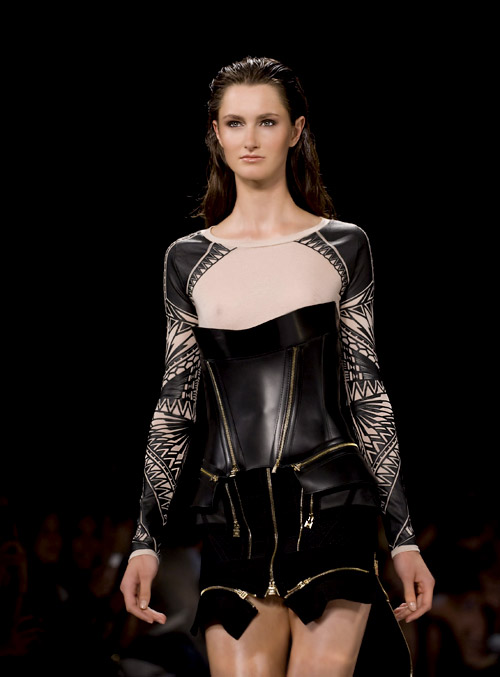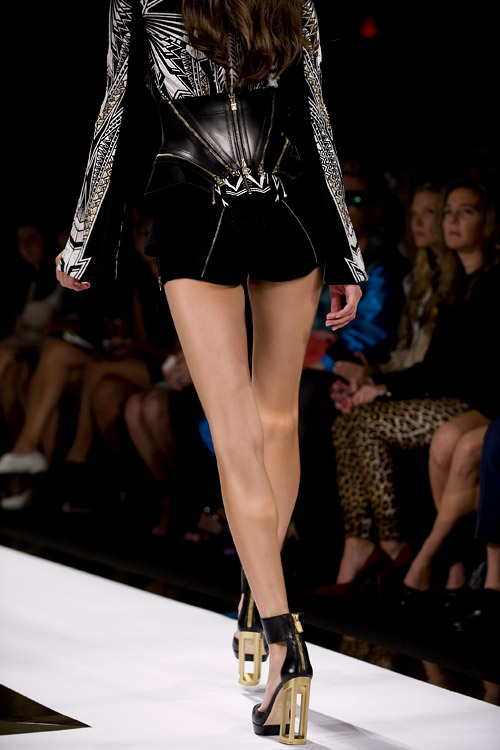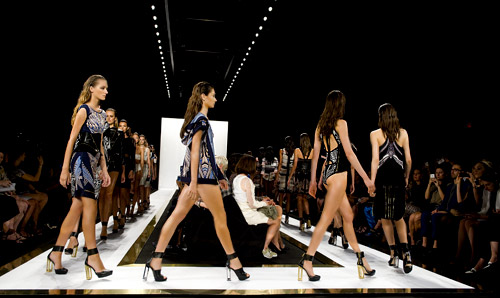 Fashion Week in New York, a twice yearly event, runs through September 12, closing with shows by Ralph Lauren, Calvin Klein and Marc Jacobs.



Photos: Models presenting creation from the Hervé Léger by Max Azria Spring 2014 collection during Mercedes-Benz Spring Fashion Week in New York, USA, September 7, 2013
BGNES/EPA


Hits: 22687 | Leave a comment