Women's fashion: Spring-Summer 2014 collection by Carolina Herrera
For her collection for Spring-Summer 2014, Carolina Herrera was looking for inspiration in 50s and 60s art works of Venezuelan artists Jesús Rafael Soto and Carlos Cruz-Diez.
'You are going to be dizzy! It's about Kinetic Art - it's eye-popping!', Carolina Herrera explained.
The collection includes optical tricks achieved by layering translucent fabrics (printed or embroidered in swirling line patterns or abstract geometric shapes) over a second layer treated in a similar way, which gives a sense of depth. There are plenty of stripes, curved line patterns and fluttering silk.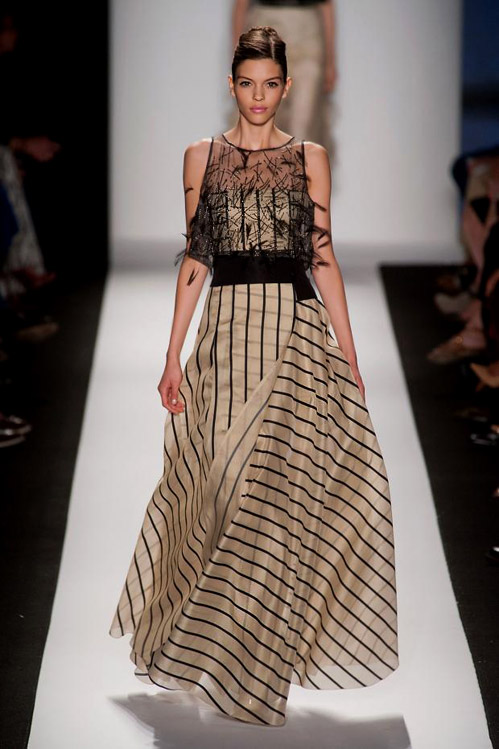 The Carolina Herrera woman is once again classy and cosmopolitan.
Backstage after her show, the designer said that her Spring femme was active and international, stopping in France one day and South America the next. Carolina offered only a few pairs of trousers and focused more on ladylike cocktail frocks and swooshing floor-length dresses.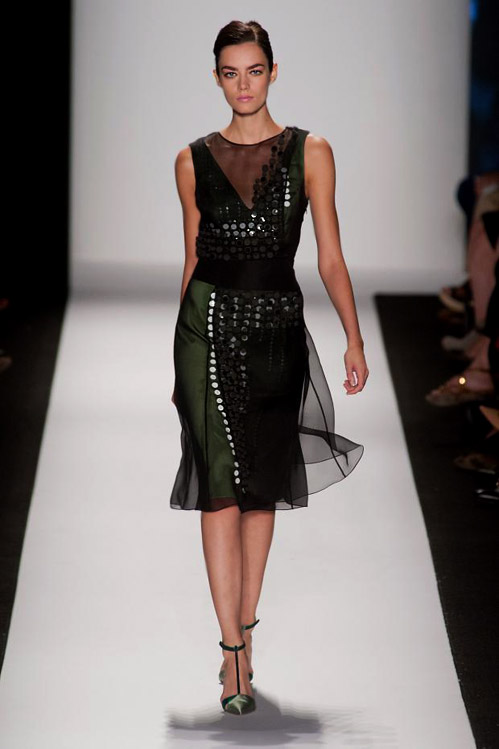 American model Karlie Kloss opened the show in a high collared white jacket and a floor-length striped silk skirt.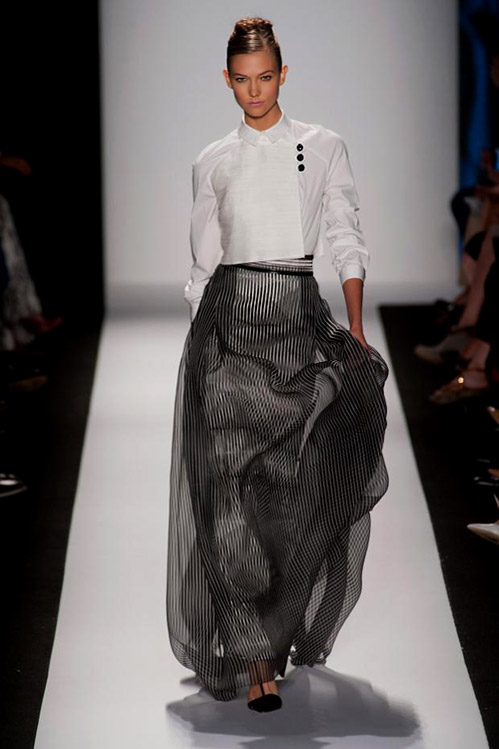 After that an intriguing palette of plum, celadon, and brick orange came up on the catwalk.

Enjoy: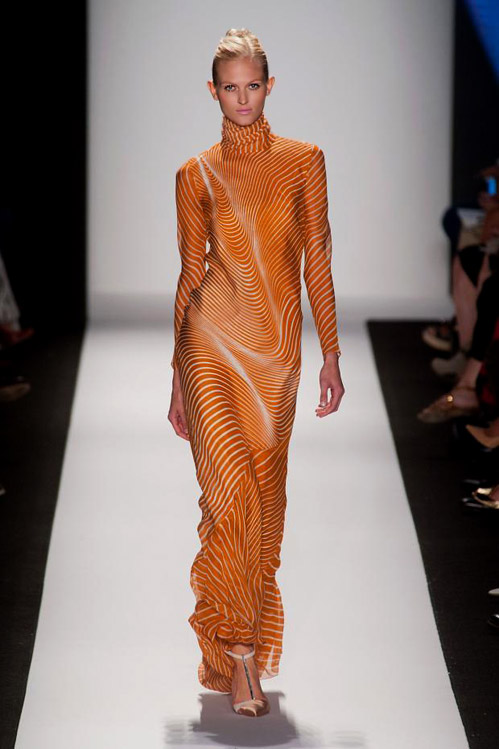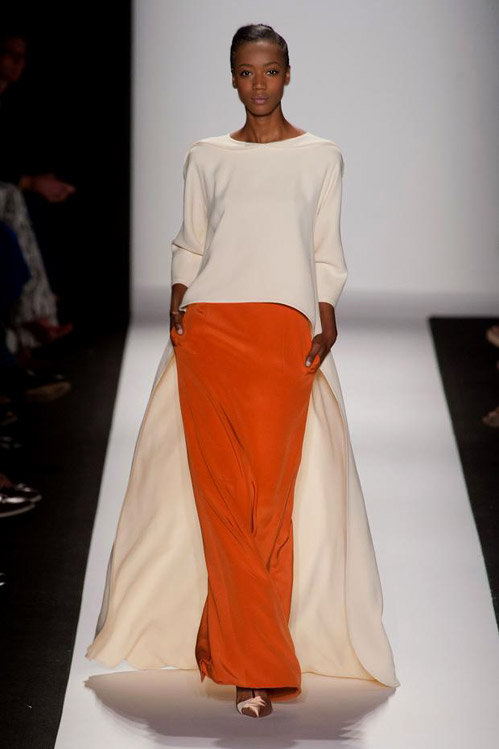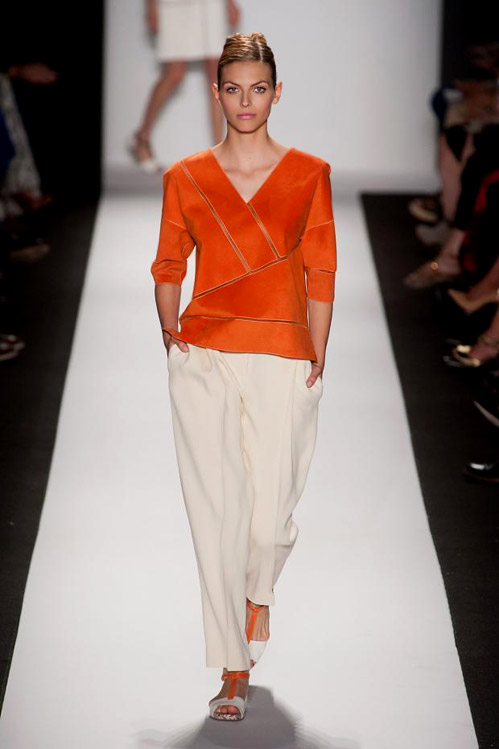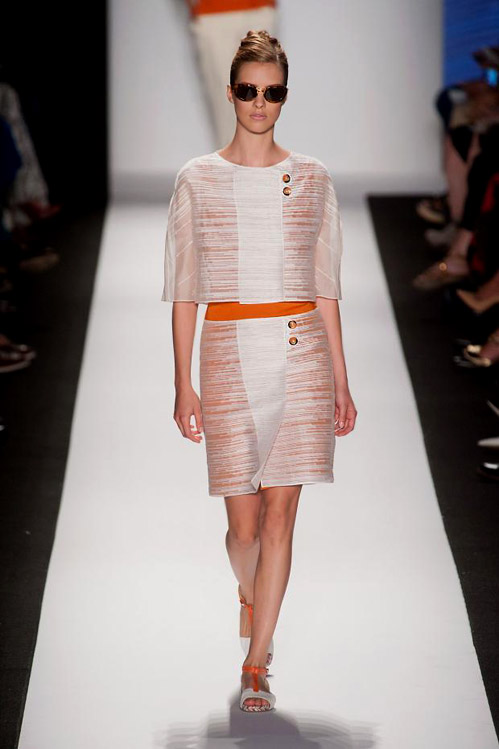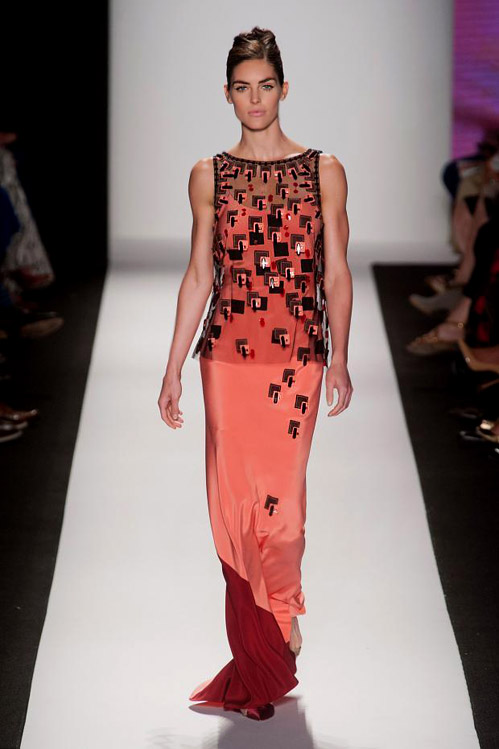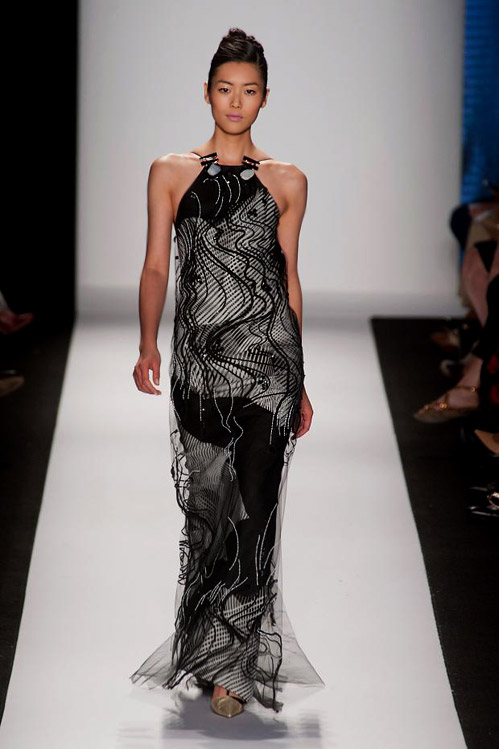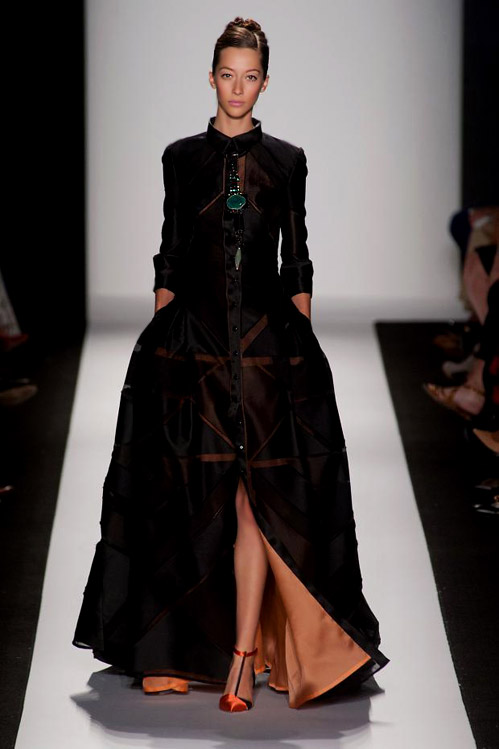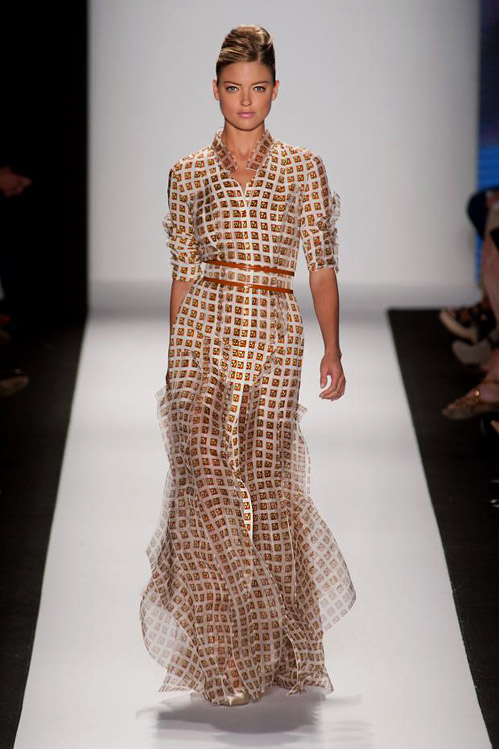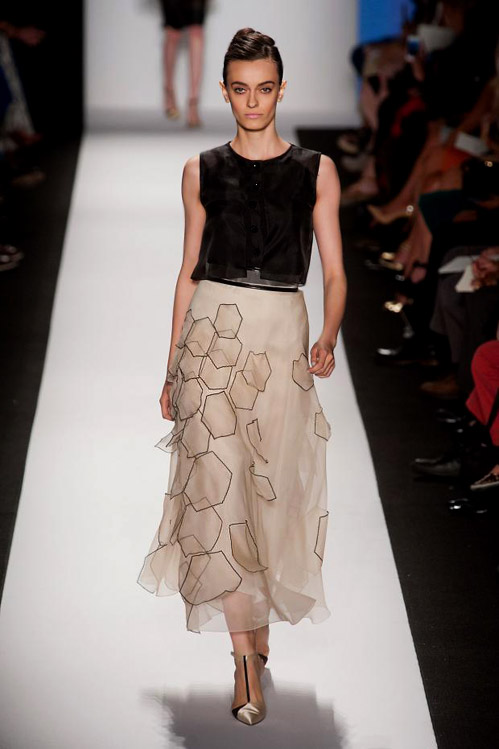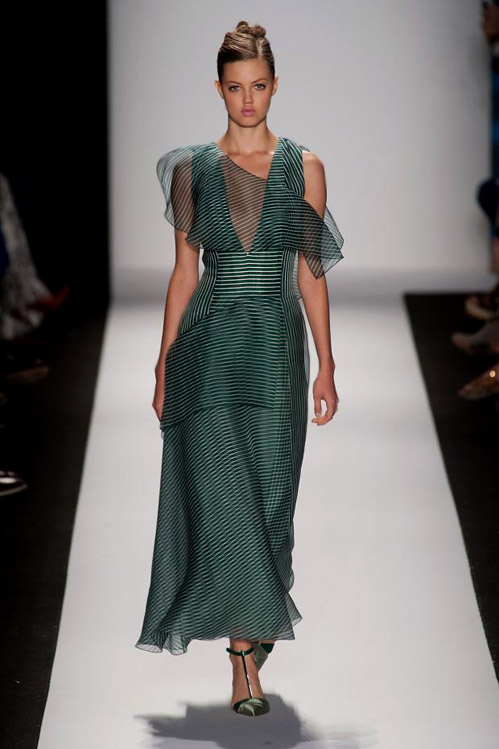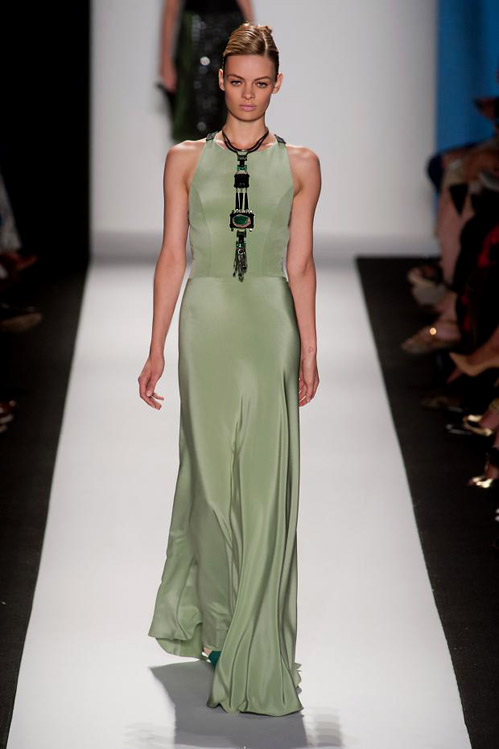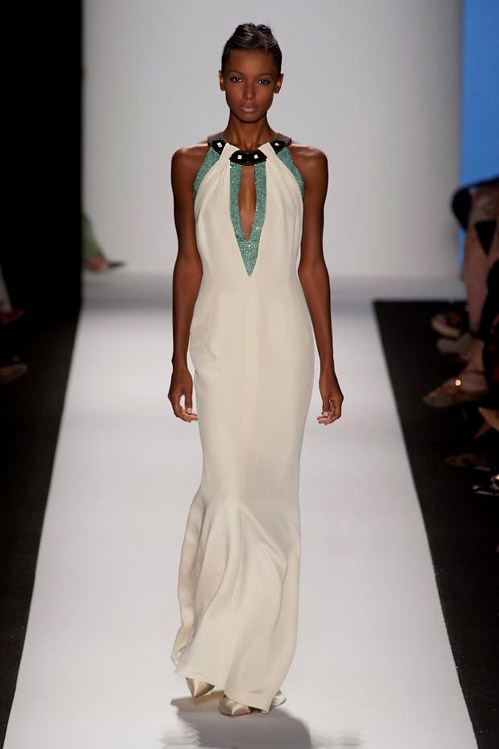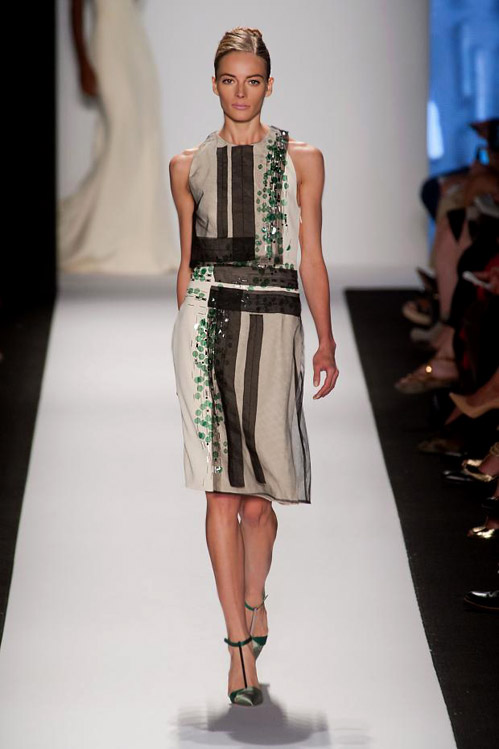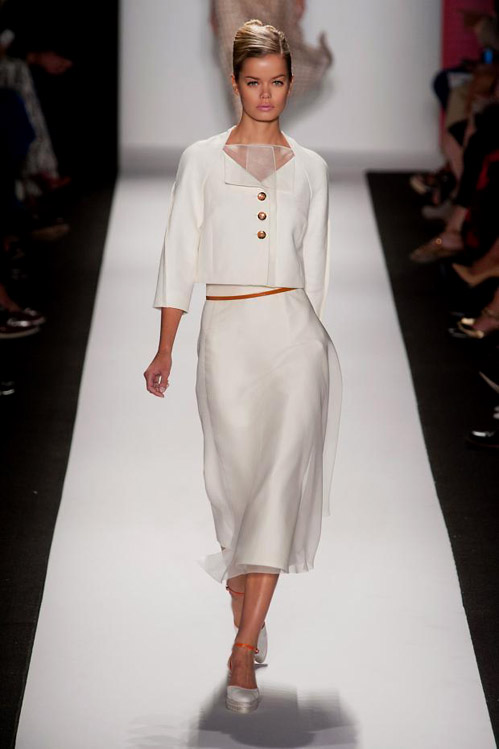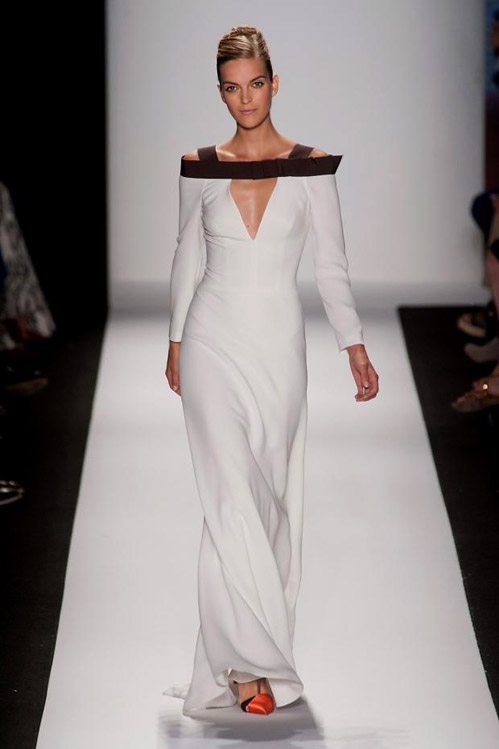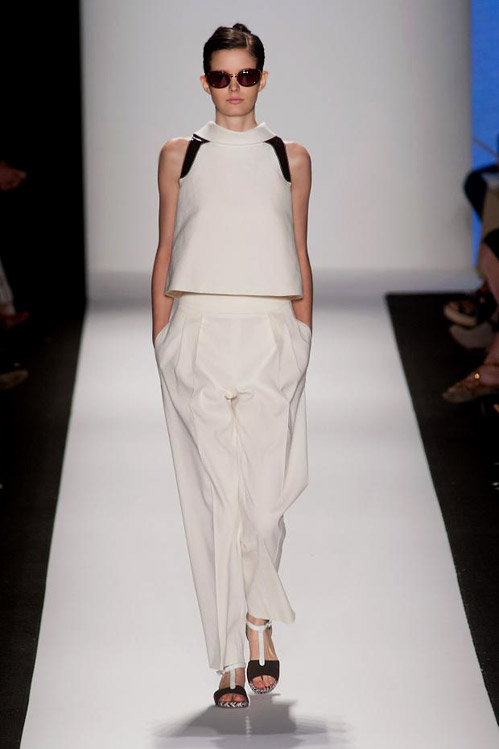 Photos: fashionising.com


Hits: 12960 | Leave a comment