Tag: womenwear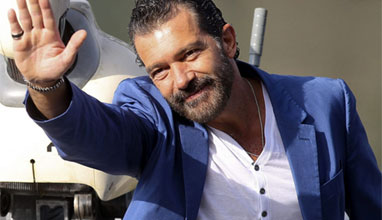 Curious news
Antonio Banderas is the latest celebrity to pursue a fashion career, as he's moved to London to study at Central Saint Martins, the design school whose alumni include Alexander McQueen, Stella McCartney and John Galliano.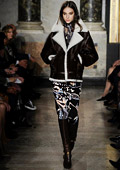 Collections
In February 2014 during the Milan Fashion Week Emilio Pucci's creative director Peter Dundas presented brand's Fall-Winter 2014/2015 collection full of swinging fringe dresses, fluffy fur coats and lace up trousers.
'Full force bohemian goddess with a slightly nomadic vibe' - that's how the experts describe the creations.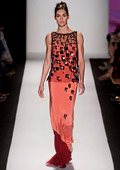 Collections
For her collection for Spring-Summer 2014, Carolina Herrera was looking for inspiration in 50s and 60s art works of Venezuelan artists Jesús Rafael Soto and Carlos Cruz-Diez.
'You are going to be dizzy! It's about Kinetic Art - it's eye-popping!', Carolina Herrera explained.
There are plenty of stripes, curved line patterns and fluttering silk.