Men's fashion: Burberry Prorsum Spring-Summer 2015 collection
Burberry Prorsum Spring-Summer 2015 menswear collection, presented on June 17, 2014 in London, during the Spring/Summer 2015 Men's collection fashion week in Kensington Gardens, is full of energy and colors. It's a bold and brave look at man's wardrobe for the hot season of 2015.
The collection is named 'Book Cover' and it's inspired by the nomadic spirit of the novelist and travel writer Bruce Chatwin (a man who split his life between writing about Britain, and writing about places like Australia and Patagonia).
'He was completely British, but he struggled to stay in one place. I used to be nomadic like that', said Christopher Bailey, Chief Creative and Chief Executive Officer of Burberry. 'The world is changing so quickly that it's even more important to reflect on history and heritage', he added.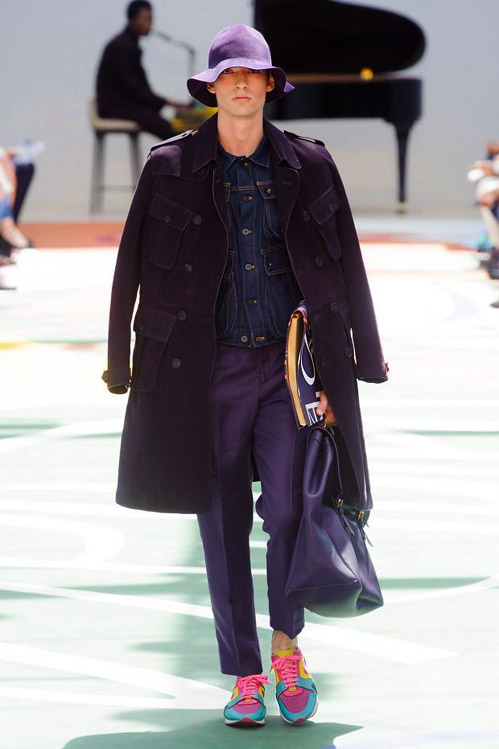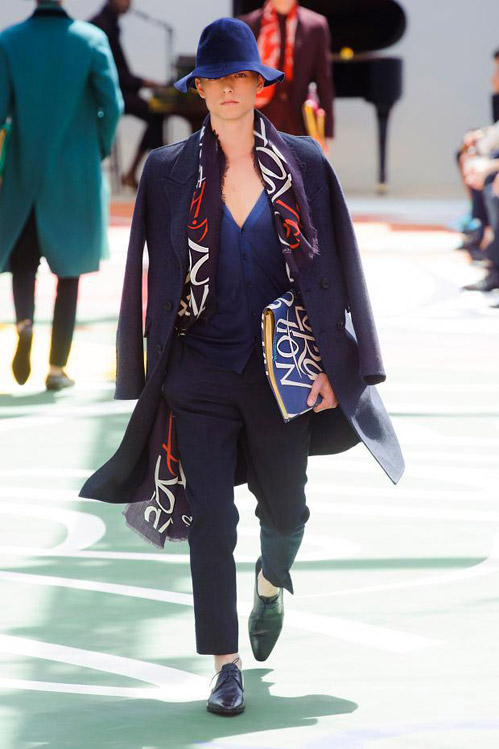 Collection includes: alongside denim jackets, sneakers, floppy felt hats, double-breasted shirtless suits, soft leathers and fine wools, graphics of old book covers.
The color palette presents rich teal and magenta, storm blue, saffron yellow, raspberry, moss, ocher, bronze and lime.

Let's take a look: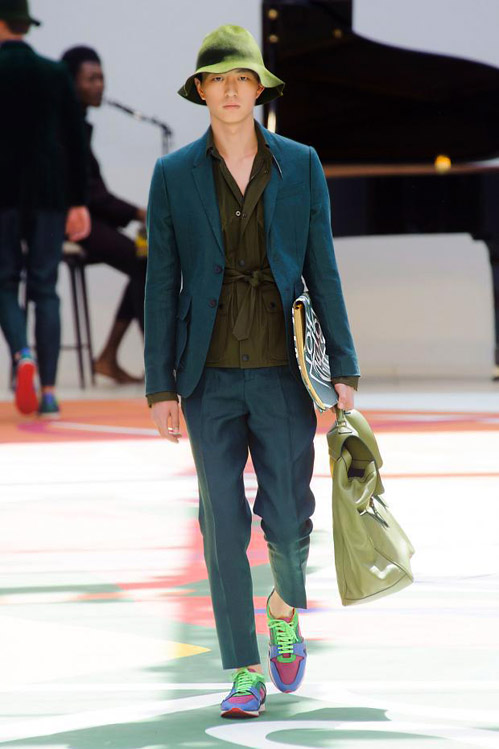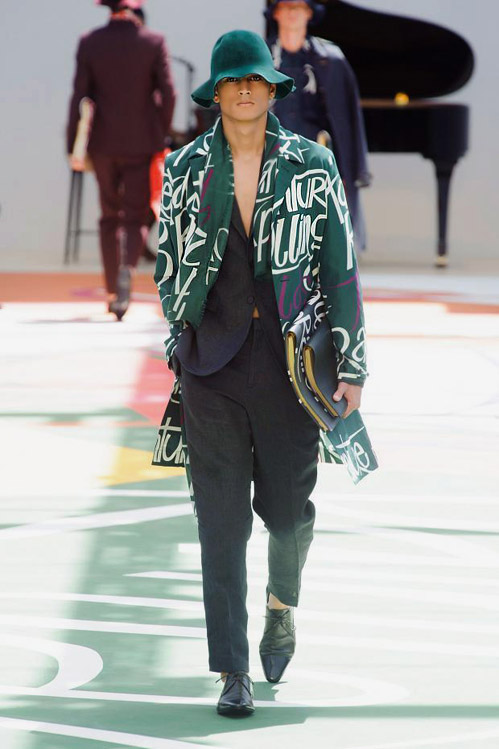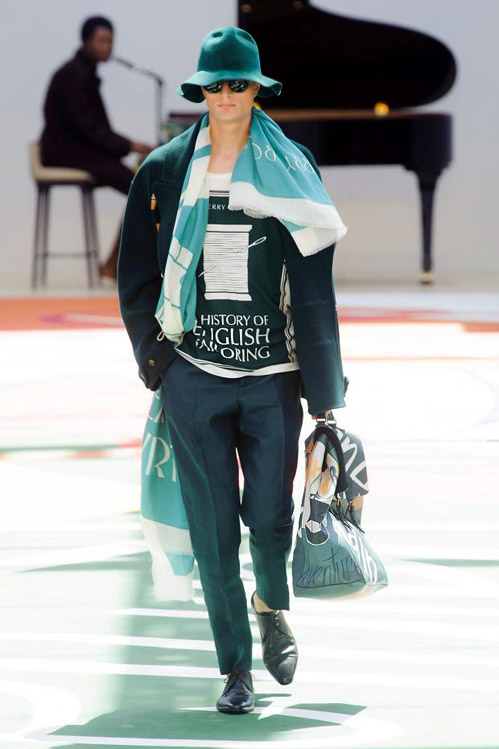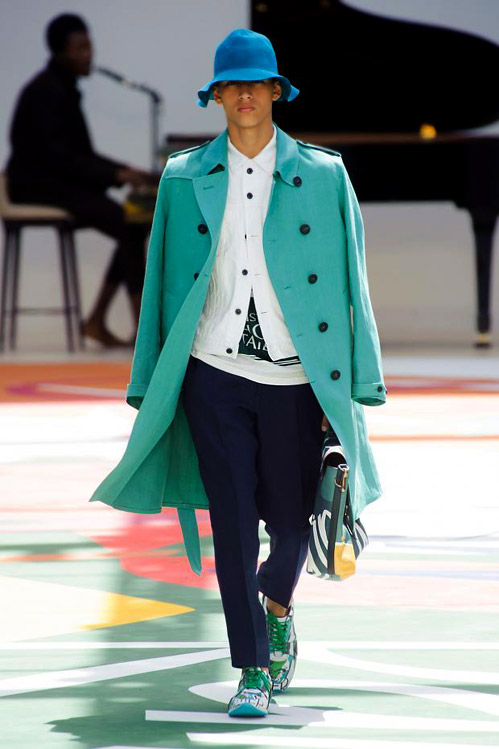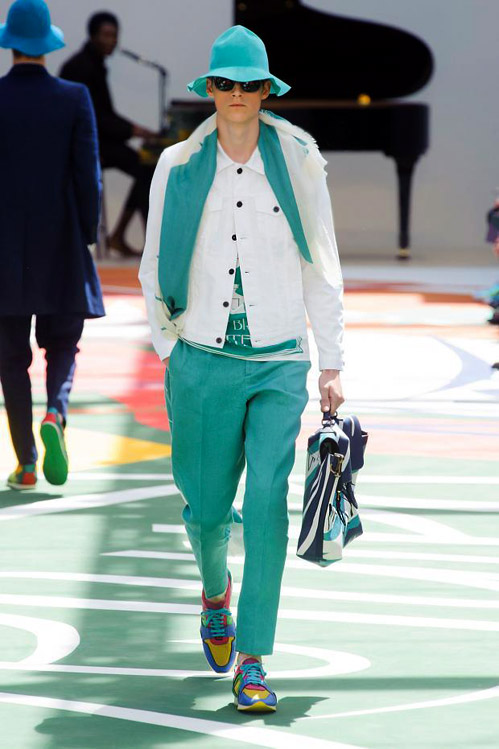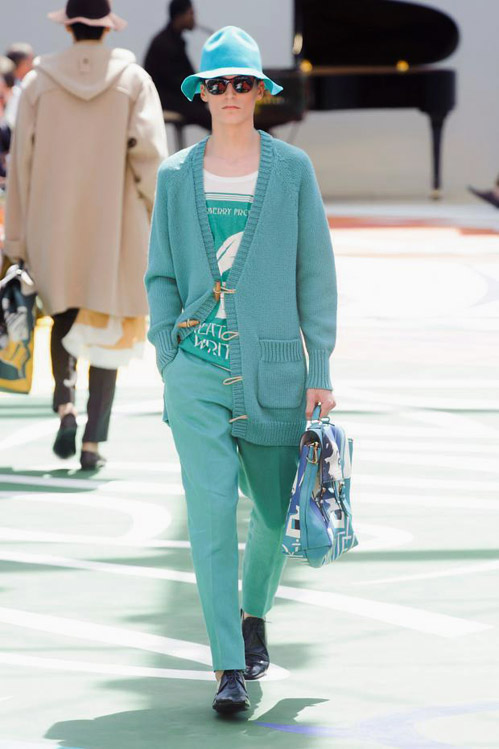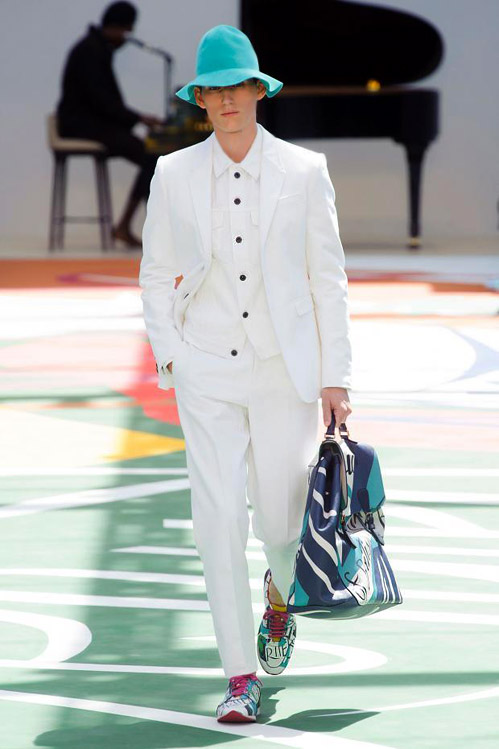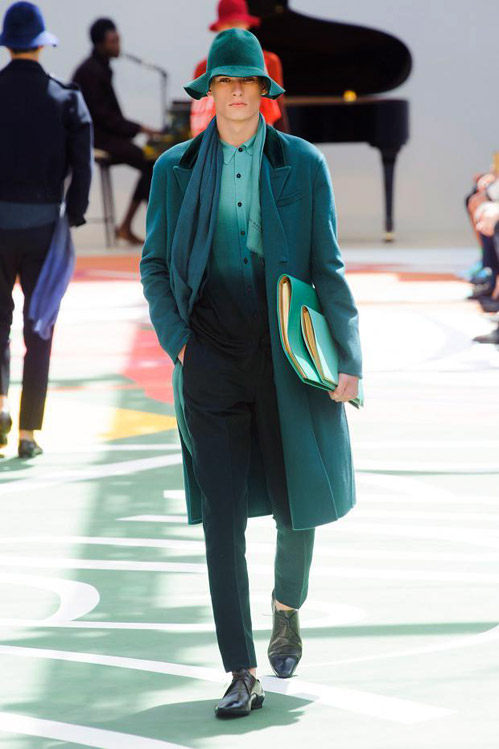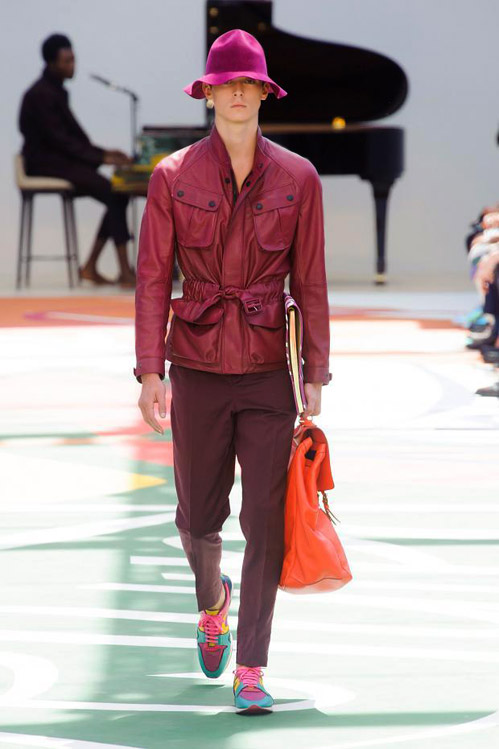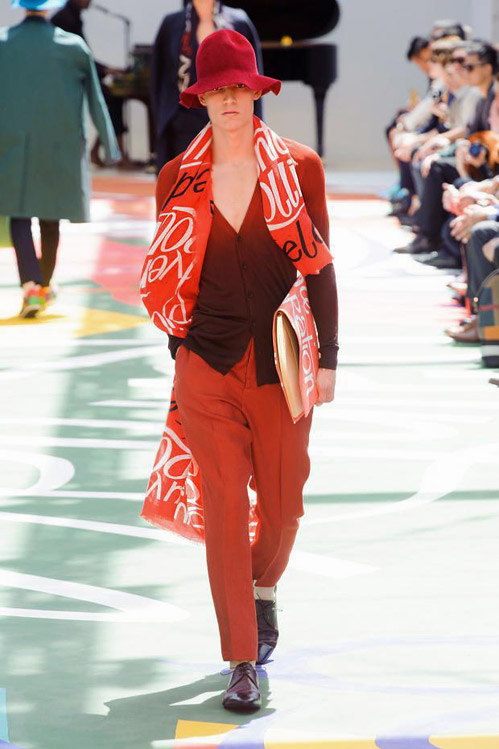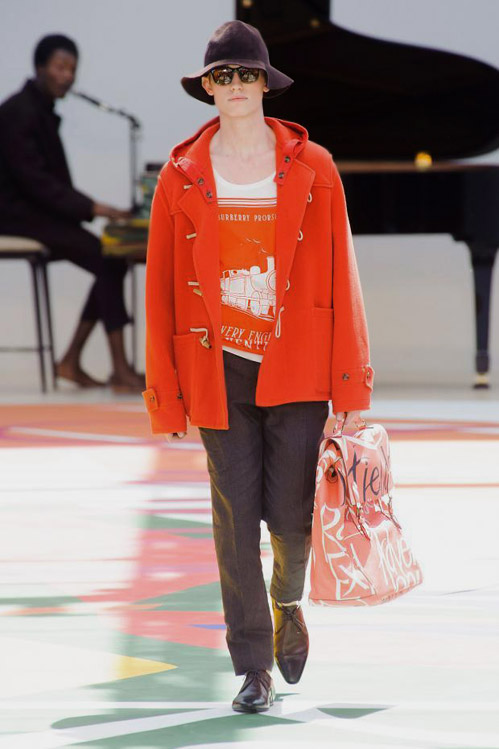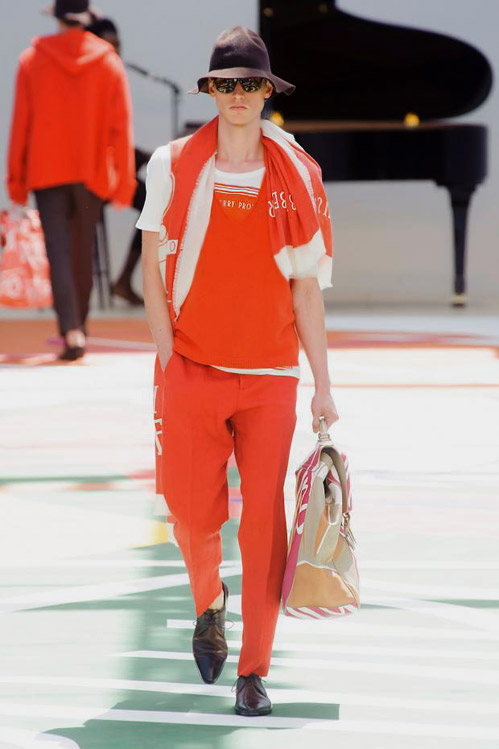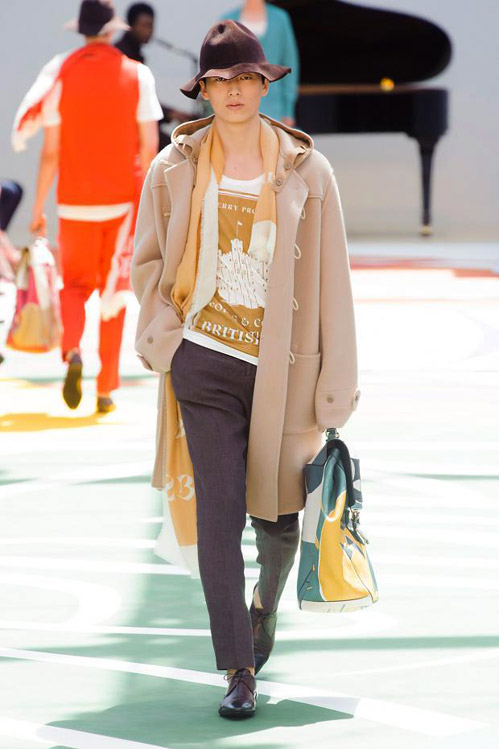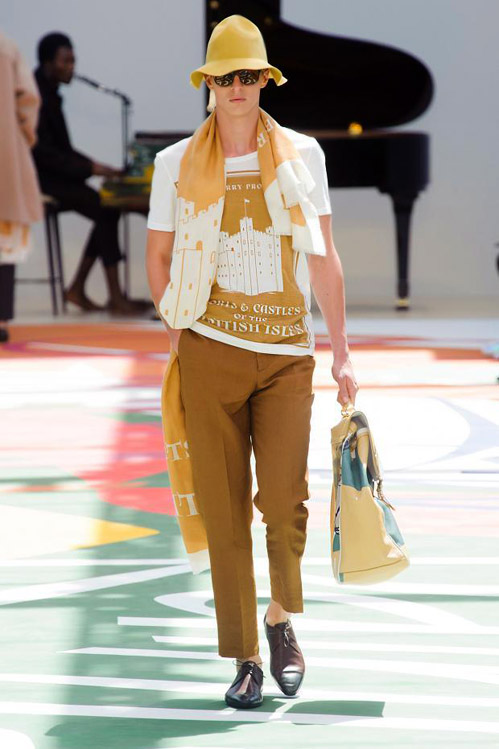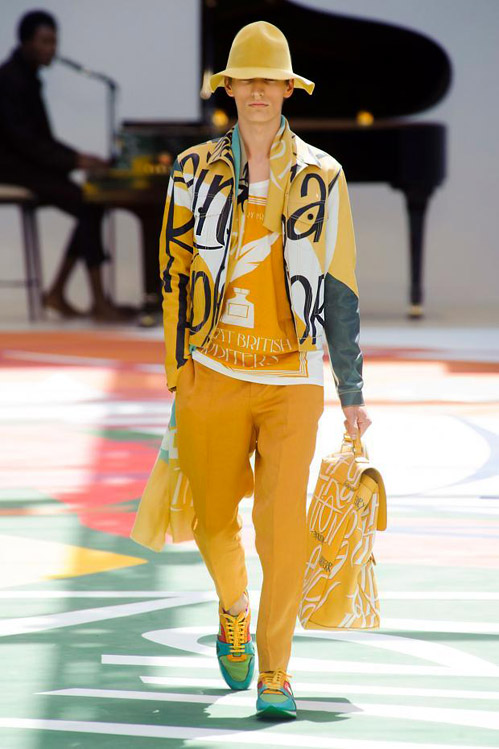 Photos: fashionising.com


Hits: 7502 | Leave a comment