Tag: Atelier Versace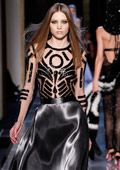 Collections
Donatella Versace is a character who always manages to surprise her audience. First she charms with her campaign, whose face is her friend Lady Gaga, and now this irresistible pageant of colors, chic and glamor. This is the main idea of the new line of high-end designer. The concept of the Atelier Versace Couture Collection is best described by Donatella - " Modern goddess : power , determination, strength and shine - that's what I was thinking about the collection. How this woman can show her soft side , being Versace . Versace because it is always very effective."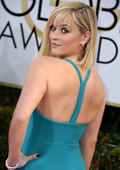 Lifestyle chronics
The 71st Golden Globe Awards, honoring the best in film and American television of 2013, were broadcast live from the Beverly Hilton Hotel in Beverly Hills, California, on January 12, 2014, by NBC.
Reese Witherspoon, Taylor Swift, Amy Adams and Amber Heard did attract the attention with high-waisted bare shoulders dresses but in different colours.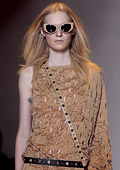 Collections
Pieces of Versace Spring-Summer 2013 collection, created by Donatella Versace for 'Atelier Versace', can be defined as 'tailoring with a lingerie edge'. Yes, it includes a few oversized jackets, known as 'boyfriend jackets', but they couldn't catch the eye like the lacy tops with their crinkles, slashes and low-slung belts. The casual almost-nudity of slashed 'n' laced skirts and slipdresses fitted right in. Striated colors reminds about desert sands and deep, warm blue - about night skies over Cabo.