Tag: Brno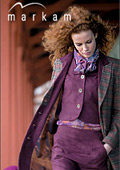 Fashion trends
With its traditional participations and successes at the fashion forums in Europe in the past few years, such as "Collection Premiere" in Dusseldorf, "Collection Premiere" in Moscow, "Fashion Premiere" in Salzburg, "Order start" – Vienna, "Styl" – Brno, "Showroom"- Amsterdam, "CIFF" – Copenhagen, etc., Markam becomes more and more famous as a leader in the segment of the luxurious lady's clothing. As a winner of the most prestigious awards of the Fashion Academy - Golden Mercury – 2006, for fashion business and high quality in the production of clothing and of Golden needle – 2008 for Fashion house of the year, Markam is in line for presentation at the fashion show "We are Europe" during "Fashion week" in Tokyo, Japan, in the end of March with the newest collection – Fall-Winter 2009/2010.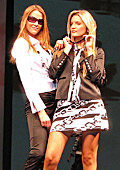 Fashion shows

Markam Fashion was the only Bulgarian company among the 620 exhibitors from 24 countries, participating in the International fair Styl in Brno. Markam took part in the jubilee 30th run of the fairs at the end of August, showing the Spring 2008 collection.

The models of the chief designer Nikolay Buzov were rated as "exclusive" not only by the numerous clients, but by the organizers and partners as well.