Tag: CPD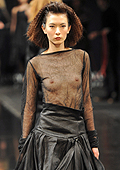 Business news
In Duesseldorf, Germany began the fashion fair Collections Premieres Duesseldorf (CPD) and it will take place from 7th to 9th February.

Start your voyage of discovery into the world of fashion with over 1,010 collections and 22 fashion shows: Sparkling diversity, extensive choice, talented young designers. The 2010/11 Winter season in all its exciting facets.

Discover international collections and new labels from Great Britain, Germany, Austria, Poland, Finland, the Netherlands, Macedonia, Greece, Italy, Turkey, Ireland, Switzerland, Russia, the USA and many others.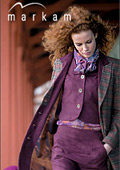 Fashion trends
With its traditional participations and successes at the fashion forums in Europe in the past few years, such as "Collection Premiere" in Dusseldorf, "Collection Premiere" in Moscow, "Fashion Premiere" in Salzburg, "Order start" – Vienna, "Styl" – Brno, "Showroom"- Amsterdam, "CIFF" – Copenhagen, etc., Markam becomes more and more famous as a leader in the segment of the luxurious lady's clothing. As a winner of the most prestigious awards of the Fashion Academy - Golden Mercury – 2006, for fashion business and high quality in the production of clothing and of Golden needle – 2008 for Fashion house of the year, Markam is in line for presentation at the fashion show "We are Europe" during "Fashion week" in Tokyo, Japan, in the end of March with the newest collection – Fall-Winter 2009/2010.